The stakes are higher than ever as the television phenomenon that is Game of Thrones races towards its inevitably shocking conclusion. As we all know, that which is most precious can be taken away at a moment's notice.
As Westeros recoils from the most epic battle sequence in television history, the worldwide reaction to our final limited-edition tribute pen has been just as staggering. With the destiny of the Iron Throne more uncertain than ever, owners of Winter is Here can take solace in the knowledge that Valyrian steel exists only in fiction.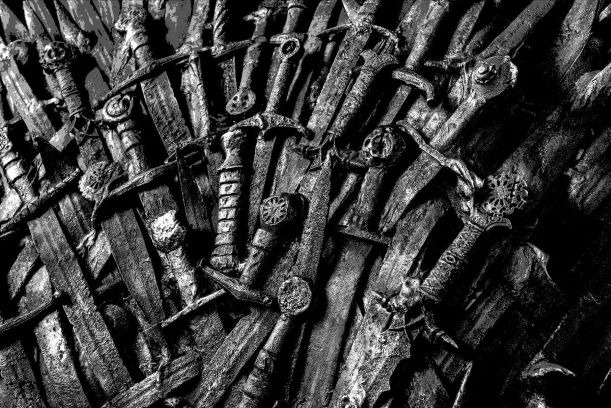 Revel in the detail, intrigue and darkness of this century's most celebrated television event with one of our most acclaimed, limited-edition creations. Winter is Here is a luxurious showpiece of lost wax casting, with evidence of the ancient jewellers' art permeating every molecule of its being. 
 
Designed under the supervision of the series' creators, effigies of the Night King and White Walker form an enveloping superstructure around its barrel – guardians of a core carved from rich-grain Shiny Lines Mazzucchelli celluloid. A plume of blue fire from the ice-breathing dragon, Viserion provides the coup de grace for an object that perfectly encapsulates the ominous foreboding of HBO®'s triumphant series. 
Winter is Here channels generations of wisdom and craft. It is an object of power recognisable to all, but made to be possessed by only a select few. Clad in gold armour, seven fountain pens and rollerballs signify the kingdoms of Westeros, while only 300 sterling silver pieces have been made in each mode to denote the year of settlement of the Targaryen Kings (300 AC).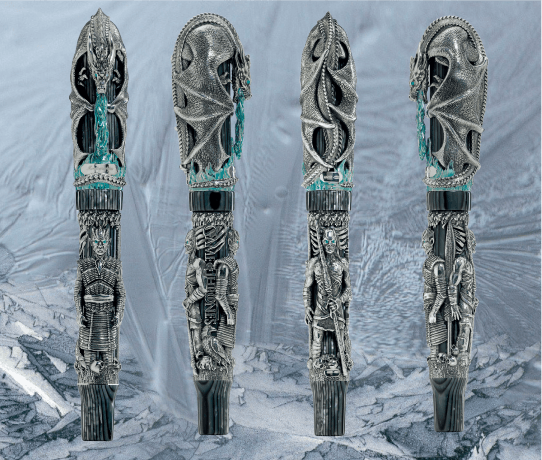 In Game of Thrones, no lives are sacred and no guarantees exist our latest masterpiece will still be available when the fate of the Iron Throne is finally known. Act now to secure your own Winter is Here – the ultimate relic of Winterfell.
For More information: https://www.montegrappa.com