Ayush Paper – fountain pen and pocket friendly for you to keep writing
We fountain pen fanatics are a simple lot – all we need is a pen, a bottle of ink and some paper to write on. Well, at least to begin with. After that it is multiplied many times over, ad infinitum, but that is a different story.
Fountain pens in India are easily available. Yes, I am talking about India made fountain pens. Over the last couple of years, the industry has really come in terms with itself and today from the impossibly low priced to the ridiculously expensive, all sorts of pens are available, that too fairly easily. The most exciting thing here is the entry of a new breed of pen-trepreneurs, who are curving out their niche, elbowing out the gerontocracy.
As for the inks, the story still leaves a lot to be desired – there is no one pan-India brand that is easily available, is qualitatively acceptable and reasonably priced. There are brands with their pockets of influence, there are brands that have decently priced offerings and there are brands that are known for their quality products, but no one brand that has achieved all the three. Here too, the entry of the young is spelling the all-important difference. All we can do now, is keep our fingers crossed.
However, when it comes to fountain pen friendly notebooks, things are yet to settle down. For one, most commercially available general-purpose writing books leave a lot to be desired. Those that come with ink-supporting papers are again way too expensive and are mostly out of reach of the poor men and women consigned to bear the cross of a rich man's hobby. Besides, availability too, is an area of grave concern. As a matter of fact, I have often heard fountain pen lovers, even those who can afford the imported notebooks, rue about not knowing how to access them without going through the hassles of direct imports and the equally frightening international courier regulations.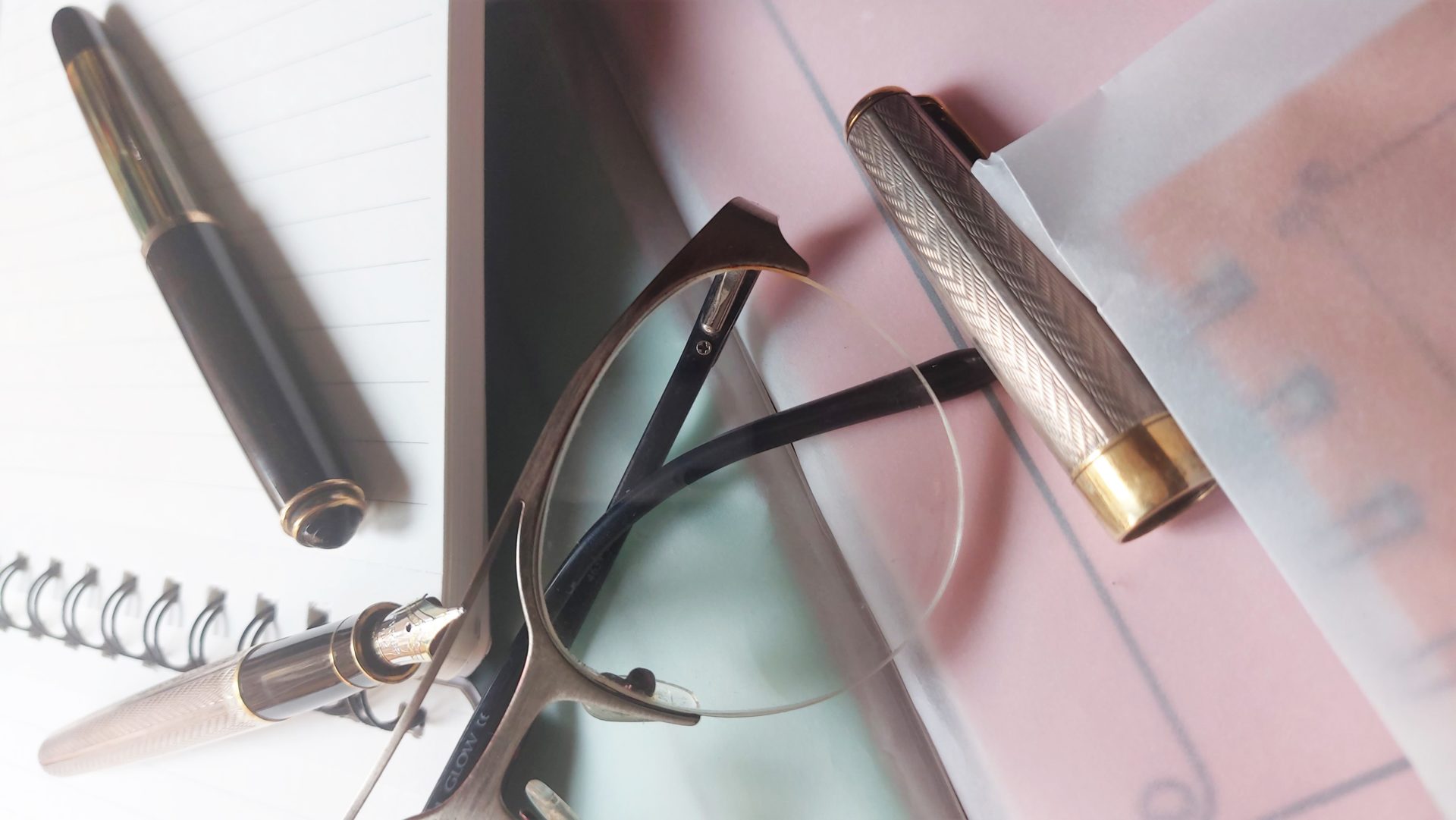 The segment had therefore been long in search of its messiah – a young prophet who will establish his own brand and address the latent need in the market. Ayush Surana of Ayush Papers seems to be just that man – the one who is destined to address our ink-friendly papery woes. I had seen the name pop up in different conversations in the social media and was naturally curious. As a matter of fact, though the overall reviews were mixed, the hardcore paper and ink users generally had good things to say about the brand which was the real reason that prodded me to dig deeper.
And surprise – the entity has been in business since 2012, which makes it a decade old! What is more, the Ayush Paper website is a complete stationery destination as opposed to focussed only on paper products. Based out of Aurangabad in Maharashtra, Ayush also has a sizeable presence in Amazon and is known to despatch orders the day they are received, making it one of the most consistent performers in terms of deliveries.
"I have learnt the hard way" says Ayush Surana the man behind the brand. "I started from the scratch and have come up one step at a time, perfecting my products to meet the exact demands of the market. That is precisely why the fountain pen friendly notebooks are made of paper that is not only of a certain thickness, but is also the type that will neither bleed, nor feather and will not ghost on the other side. The cutting, stitching and binding of the notebooks are also done by master craftsmen and are therefore as perfect as they can be. Suffice to say, Ayush strives on the business generated by repeat customers and we are a proud, almost zero-complaint brand".
I have been using Ayush products for only a few days now and have nothing to complain about, the paper having just the right amount of gloss to ensure that the ink does not feather while the writing surface is still rough enough to give one the pleasure that is derived when the nib scratches on the paper.
But I have a serious complaint – the Ayush website is full of too many items that are of no interest to us fountain pen lovers – I feel, and this is my personal view, a scaling down would make the experience of browsing the Ayush website clutter free for the serious paper and ink fanatics. As a matter of fact, the spread of fountain pen friendly writing material is actually a small one, if one were to consider our near insatiable appetite. More designs of notebooks would also be a welcome addition, especially if one were to consider the demand from the young and the trendy. Fountain pen friendly Bullet journals, that are aimed at a niche in the market should also be considered with the seriousness they deserve. Washi tapes, square printed pages, dotted paper – the list is endless. I also wish that Ayush would stock more inks, especially a selection of inks that are made in India.
Best of luck Ayush, you are on the right path. Ink up your journey and we are sure that it will be worth the paper it is written on!
For More information: https://ayushpaper.com/