Dr N. Jayaraman, eminent scientist had worked up the formula of Bril Inks – synonymous with childhood, for many of us. His son, J. Rajaram had kept the flag flying, even as one pillar of traditional pen and ink had fallen after the other, all around him. Today, the third generation in the form of Jayaram Rajaram has been inducted into the business, whose youthful vigour is helping the brand create a new connect with the post-millennials even as Bril reclaims it rightful place, in the top. In an exclusive interview with www.inkedhappiness.com, he shares his vision. Excerpts:    
Q1. From Dr Jayaraman's first creations in 1964, Bril has left an indelible mark on the way India writes – yet the journey has been nothing less than a rollercoaster. How has Bril made it when contemporaries like Sulekha and Chelpark for example, are now consigned to the memories?
Jayaram Rajaram, Bril: Over the years we have worked hard to preserve and improve on the hand-mixed formulation. Customers love Bril Ink's depth (especially Royal Blue), flow and quick drying nature. It is however very hard to say how we have managed to survive over the years. God has been kind to give us as millions of fans who love Bril Ink and have continued to use it. We have to thank every student who has used Bril Ink over the years and continue to ask their kids and grand-kids to use only Bril Ink because they love it.  
Q2. What are your plans to ensure the Bril brand – that evokes so many fond memories from our childhood – is preserved and passed on to our children?
Jayaram Rajaram, Bril: We have started a Global Handwriting Movement to educate parents and decision makers in schools of the importance of stability and legibility in handwriting and how only traditional fountain pens help in achieving this fine balance. As part of this initiative we conduct All-India handwriting competitions that schools actively participate in and we award winners with significant scholarship money. We do our research and use social media to educate parents and teachers about why the art of handwriting is so important and how important it is in brain-development during formative years of a student's life. 
Q3. How important is it for us to ensure that our children embrace the habit of writing with their hands, that too with a fountain pen? Why is writing with a fountain pen of such importance What is the ideal age for them to start?
Jayaram Rajaram, Bril: We have been extremely vocal about inculcating in our children the good habit of writing with fountain pens. The reasons are not far to seek either. We believe that handwriting is every person's unique identity and it needs to be nurtured carefully, as opposed to being treated with the frivolity with which typing is approached.
For one, traditional fountain pens with high-quality nibs allow children to hold the pen in the correct position. It brings about discipline of grip and makes writing a conscious effort leading to fine motor skills and brain development.
It has also been established that writing for long durations with a fountain pen is much easier than using ball pens and even gel pens. Handwriting experts and graphologists advocate the importance of handwriting and point at its link to overall character and personality of a human-being. Fine motor skills also improve with writing, especially with fountain pens.
Learning to write with a fountain pen takes practice and this helps children become more patient, write slower and work on this very important life-skill constantly as they go through school. Again, handwriting that is stable and legible help children communicate what they learn and know to the world better, with ease and confidence. Besides, conscious, mindful writing happens best with a fountain pen and this reduces mistakes and scratching.
It is also more Economical and Environment Friendly to write with fountain pens and what is more, it is fun! Don't we all remember swishing and splashing ink on our friends' shirts using our fountain pens? Anything that aids in playing a fun prank will never go out of fashion with kids!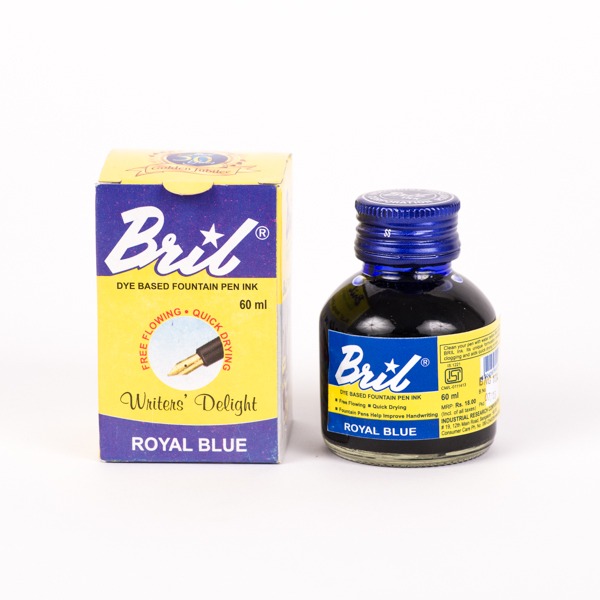 Q4. What role should our educational institutions and parents play in ensuring that such good habits are inculcated in our children?
Jayaram Rajaram, Bril: Every school and parent must ensure that children use traditional fountain pens from the age of 9 or 10 years up to the age of 16 years at least. This will help children not only achieve good fine motor skills, but also important life skills like patience, attention to detail and a sense of pride in their stable, legible handwriting. Legible handwriting will have a direct correlation to better self-confidence and even marks in examinations. If the written word is not legible, even the brightest of students lose out because the teacher doesn't understand what the child has written.
Q5. From your vantage point, do you see a resurgence in the love for the fountain pen? How will you explain it: as a protest against the digital domination of our lives? As another fad, the kind that embraces everything "retro" every decade or so? Or is it merely a flash in the pan and no more?
Jayaram Rajaram, Bril: We keep doing our bit to revive what's good for children. Hopefully parents and school principals pay attention to this important art form and ensure handwriting not only just survives but thrives in the years to come. Like the radio has come back in a new avatar, use of fountain pens too is seeing a spark in some schools around the world. Another important aspect to make fountain pens popular again is to reduce plastic waste that use of ball point pens and gel pens result in. Fountain pens can be used for several years and reduce plastic waste per student significantly. We will do our bit and leave the rest to the market, while also catering to consumer preferences through our range of writing instruments and stationery products.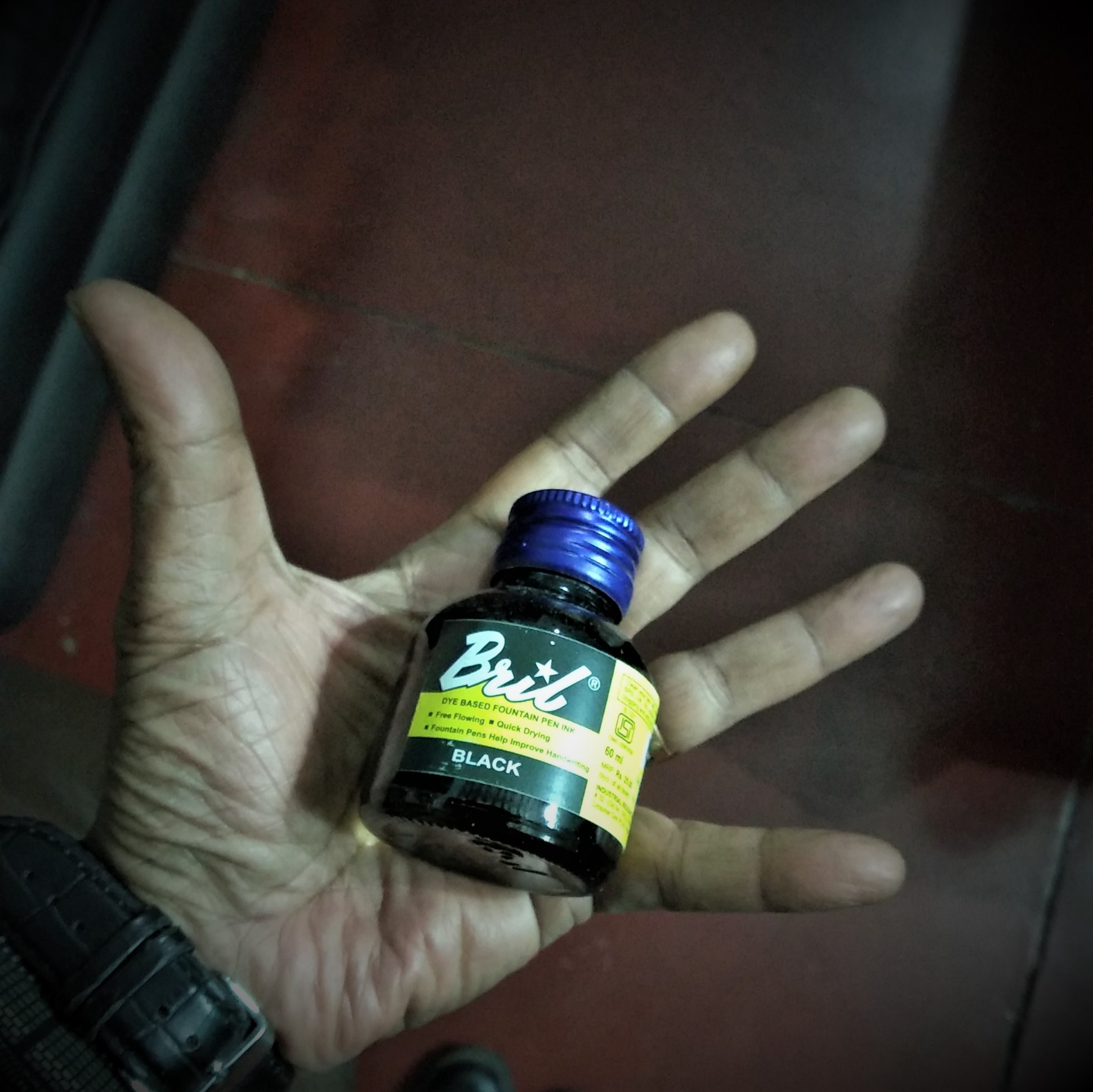 Q6. Where do you see Bril in the near future? What do you see yourself in five years time?
Jayaram Rajaram, Bril: We at Bril are now a consumer brand that is on a mission to Make Living Fun for everyone through world-class products and services. So as far as Bril is concerned we have several products for our primary audience which is 1 to 16 year-olds. We work on a value system based on Nishkama Karma, so we focus on the process and our duty of creating exceptional products that help consumers and taking it to them without worrying about the results. So our entire team's ethos is to work really hard and perform our duties with the benefits of all stakeholders in mind without worrying too much about the results as we have no control over results. We tell parents and schools that this is the way students too should look at life. They must focus on learning and not worry too much about the result or outcome if they understand concepts well. Bril and I are all about the process and journey and not about the destination. I pray to God that Bril outlives me and thrives for generations to come.
For More Information visit: http://www.brilindia.com/