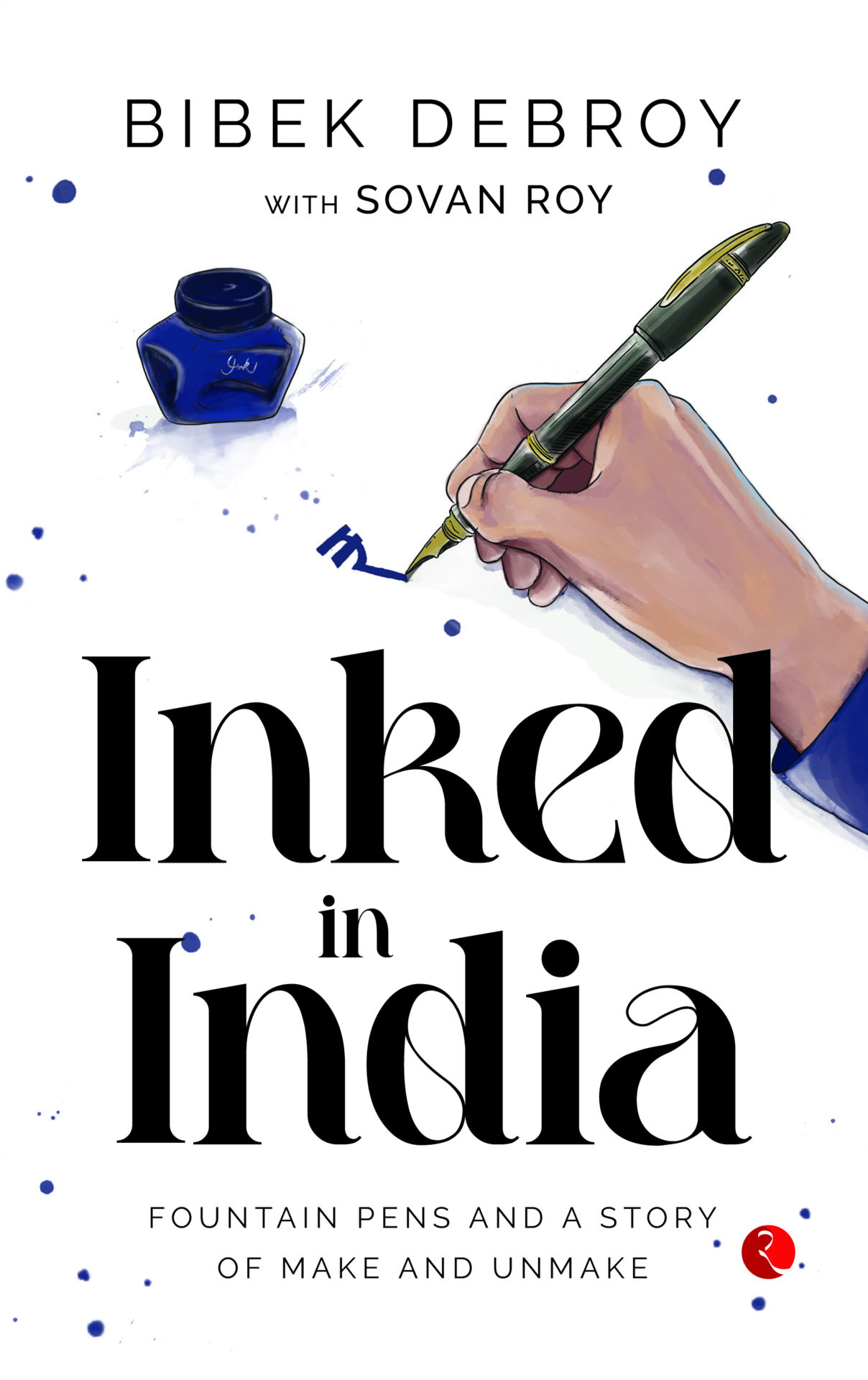 The story of fountain pen making in India was one that begged to be told. Not because there is today a thriving community of fountain pen users in the country, a substantial portion of which will be interested in such a tale. Not because it is a legacy that very few Indians are aware of.  Not because of the sheer scale of the narrative, the diversified cast of characters, the momentous time in which the yearn was woven; or simply because the fountain pen and ink was often among the principal protagonists of a time, not so far back, that it can be completely ignored. But because it is a fascinating tale in itself. It is a fascinating tale with the twists and turns of a melodrama that can give any popular soap opera a run for its TRP. As a matter of fact, such is the sweeping scale of this story, its major incidents capable of being interpreted from so many levels, that there has hardly been any comprehensive effort to recount this tale in the form of a book.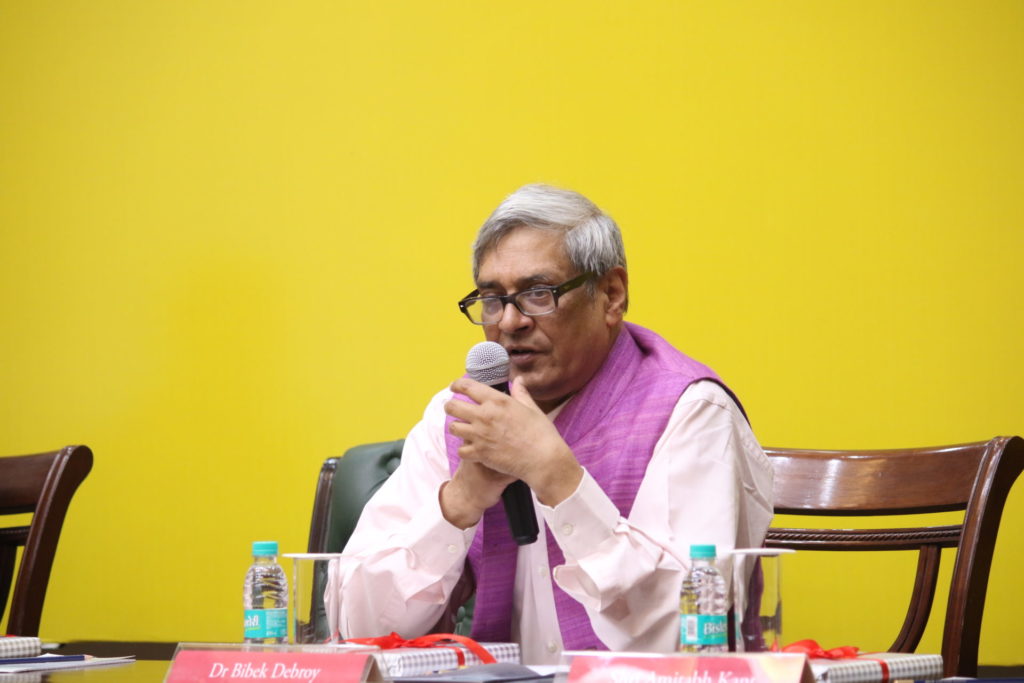 Lament no more, for the first ever book of its kind has now been written and is available for all to savor – in fact, the book is dedicated to "all those who treasure Indian fountain pens". Bibek Debroy, with Sovan Roy has created the tome, "Inked in India – fountain pens and a story of make and unmake" (Published by Rupa, ISBN 978-93-55205-64-3, price Rs 495).
The book, Inked in India – fountain pens and a story of make and unmake, is not only an extremely important document as it systemically charts the course taken by the Indian fountain pen and ink as it evolved through the ages to reach the position that it finds itself in now, but is also an historical treatise as it chronologically documents the passage of the industry over time. That the book is extremely well researched, down to the minutest details, goes without saying.
And, it is as it was expected, for the writers are not only stalwarts in their respective fields but are also acknowledged fountain pen aficionados, whose obvious love for the implement is evident in every sentence.  For the uninitiated, and I quote from the jacket of the book: "Bibek Debroy was born in Shillong and educated in Calcutta, Delhi and Cambridge. He is an economist and author, who has worked in academia, private organisations and for the government. He is the author of several books, popular articles and professional papers. In 2020 his monograph, A Fountain Pen Story was published by Observer Research Foundation (ORF), highlighting policies that constrained fountain pen manufacture in India. He collects and uses fountain pens.
Sovan Roy was born in Guwahati and educated in Durgapur and Banaras Hindu University. He works for the Government of West Bengal and writes on science, history of science, Indology, technology, the environment and ecology. He has published in the popular media, as well as in scientific journals. In 2019, he authored a book titled Radhika Nath Saha:  Unsung Hero of Indian Fountain Pen, rediscovering the history of fountain pen manufacture in India. He collects and uses fountain pens as well."
What this book, Inked in India – fountain pens and a story of make and unmake, has achieved is peerless, for it has presented the story of the pen and ink industry in India – literally its making and unmaking – from different angles, which is not only of tremendous historic importance but has also explained with the insight that only an economist of Bibek Debroy's class can muster, the socio-economic compulsions that had forced what looked like the ebb and tide of the industry to ordinary bystanders. Embellished with Sovan Roy's scientific approach in researching the antecedents of brands that are long forgotten, the book has literally become one that provides a ringside view to the reader, the tale taking the form of a kaleidoscope of fountain pens flashing before the eyes as the time flew.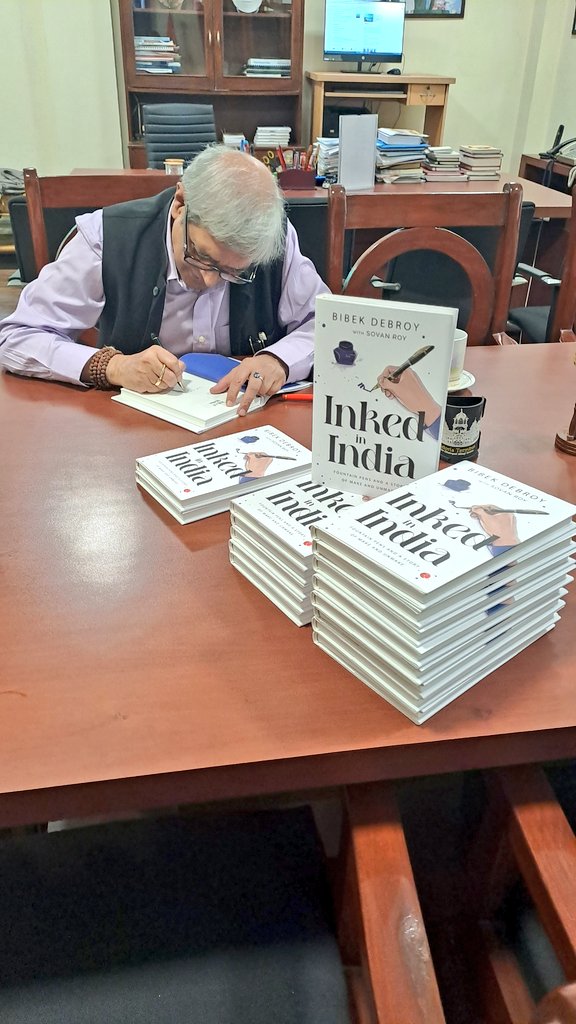 Given the Nation's obsession with what we sweepingly refer to as heavy industries of the core sectors, such academic endeavors covering the steel or petrochemicals, (or cement, power, or fertilizers for that matter) is normal, though, still scarce. For the lowly "fountain pen" an article termed as a consumer good, such a dedicated effort really deserves kudos. What makes the book, Inked in India – fountain pens and a story of make and unmake, invaluable twice over is the lucid way in which it has been presented cover to cover. Forgive me for I am tempted to say that real experts who know what they are talking about have no need to obfuscate the narrative for, secure in their knowledge they are capable of stating the facts in the simplest of words. And when those words come pouring out from the bottom of the hearts, classics are created. Classics that are forever.
Inked in India – fountain pens and a story of make and unmake certainly deserves to be treated as one. This book is to be tasted, to be swallowed, and then, to be chewed and digested.
More about the book? See here: