Inked Happiness: Kaweco has always bucked the trend, curving out a niche (and diehard followers like me) for itself. Is the new line of digitally enabled writing instruments a move in this direction only? Or is it that Kaweco is trying to reinvent itself, compromising the loyalty of people like us who swear by the fountain pen?
Michael Gutberlet, CEO, Kaweco: So our goal was not to run against a trend. Kaweco rather tried to set its own trends. We did not look for the competitors in the market. We started from our feelings and wishes. We wanted to make products that we would have bought ourselves. The same applies to our digital versions. Today we all use digital devices e.g. computer, laptop, tablet and smartphone. Why should we only use some plastic pens from a few big manufacturers? A beautiful pen doesn't need to exist solely as a fountain pen. You can also use a Kaweco Sport or DIA with an insert for work on the tablet. Far from being compromised. But rather love and live the diversity.
Inked Happiness: From where you stand, how does the fountain pen market look? Is there really a revival of sorts? Are younger people picking up the fountain pen to rebel against the digital domination of their lives? Is there hope, yet? How is the young and preppy Frosted Sport line, for example, doing?
Michael Gutberlet, CEO, Kaweco: In my opinion, the market for fountain pens is relatively stable. Of course, it is difficult to judge markets like China, India or the USA. Where are the 100%? What we as Kaweco basically realize is the fact that many of our customers get in touch with us and express their enthusiasm, after they wrote with our fountain pens for the first time. Often this turns into a lasting brand relationship with added value. These enthusiastic fans then give away Kaweco fountain pens to friends and relatives. We at Kaweco not only have hope but we are sure that "the fountain pen" will not die. The Kaweco Sport series "Frosted" takes young people and fashion-conscious pen users on board.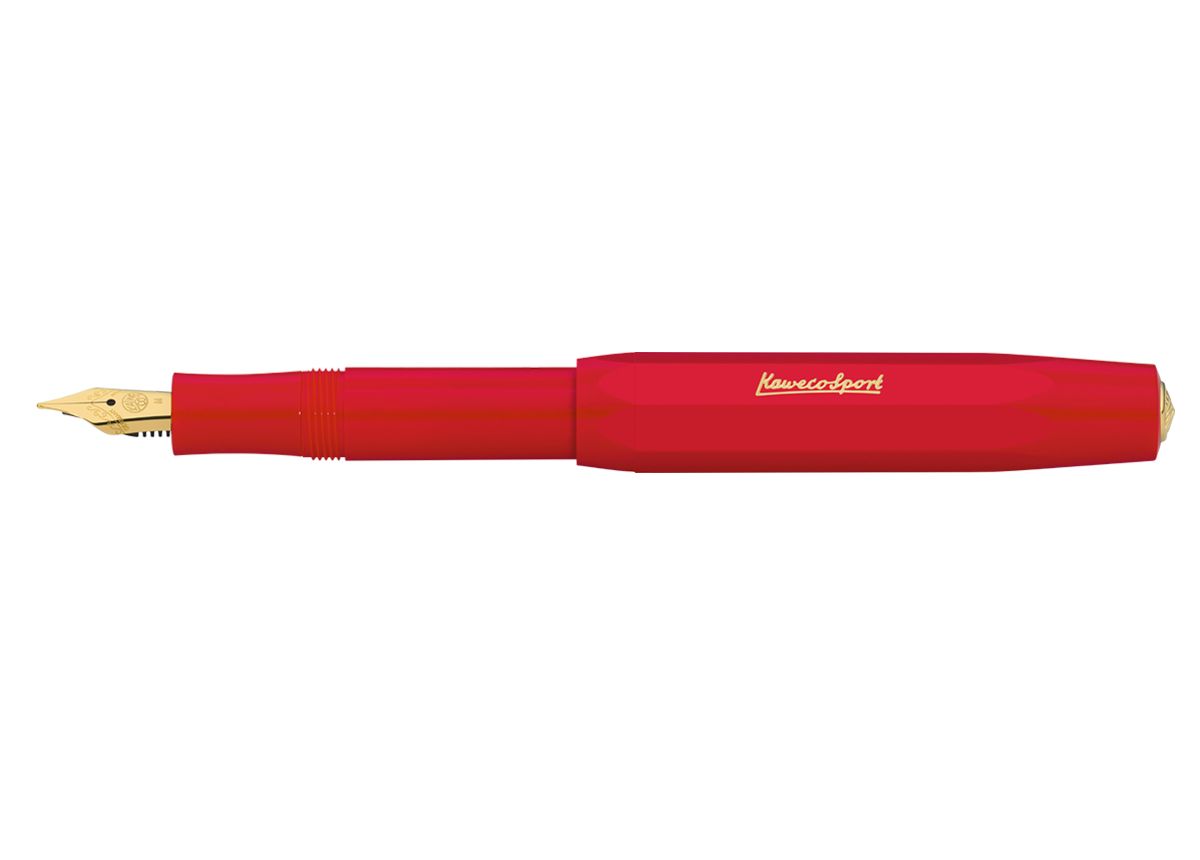 Inked Happiness: How has the pandemic and the lockdown that followed affected the writing instruments market in general and Kaweco in particular? What are your plans for the future? What can we expect from Kaweco at the other end of the tunnel?
Michael Gutberlet, CEO, Kaweco: I recently said that a pandemic can not destroy a brand, but it can weaken it. This applies to all other brands as well. The lock down has favoured those companies that could sell their products in system relevant stores. But basically we all had to accept a strong downturn. This downturn has naturally prompted us to do more and not just wait and see. Our program of ideas has been scoured and a list of priorities has been established, which we are now working through. There will be a number of new colours. Special colours will come under the logo "Kaweco Collection", the Perkeo product family will grow and the Kaweco Sport piston holder is under development. So there is a lot to look forward to in 2020/2021.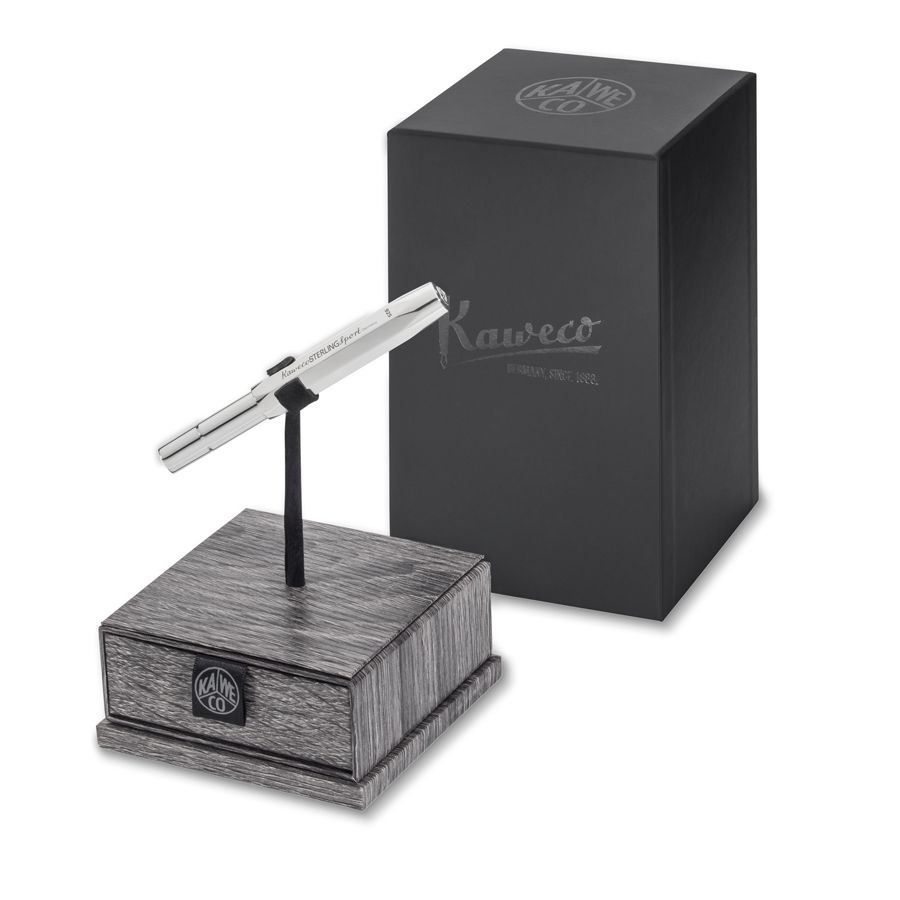 Inked Happiness: Do you see the ecommerce platforms emerging as the major destination for buying fountain pens in the future? Does it mean that the brick and mortar stores of yore, where one could touch and feel a pen before buying, are on their way out?
Michael Gutberlet, CEO, Kaweco: The most important platform for our articles and pens is the head of our potential customers. What use is an e-commerce platform on which thousands of products appear cold and monotonous? First of all, I have to pick up the customer, with emotions and preferably with a direct visit on site. If the customers cannot test and try out our products, their decision will be based on pictures or reviews. Possibly he will then send the product right back. We recently had the experience that a customer ordered 9 fountain pens through our brand web-shop. Without sense, activated and tested 7 of them. 4 fountain pens had the same nib. What can I say. The customer returned EVERYTHING without information. Here it would have been clearly better to go to a local store to get advice and test. That would have saved the customer time and us money. Besides, the customer might be more satisfied now. This leaves a huge question mark. So we always recommend a consultation and a purchase in the store, if that is possible.
Inked Happiness: What are your plans for India? What are you doing to further increase the visibility and availability of Kaweco products in India? How important is the Indian market to Kaweco in its global scheme of things? Considering the size and the depth of the Indian market are you satisfied with the kind of business that you generate here?
Michael Gutberlet, CEO, Kaweco: India is a huge market. We have great respect for the largest democracy in the world and hope that the market there will continue to develop. For us as a small brand it is not possible to place large advertisements. We are more dependent on social media and word of mouth from our clients. A satisfied customer usually attracts 3 new customers. We rely very much on our Indian partner, the company Ambalika Commerce Pvt Ltd. From our point of view it makes no sense to try to build up the market according to western guidelines. We need the modern Indian approach. Ambalika and the expert dealers are certainly on the move, but we are happy to support them when good ideas come along.
Inked Happiness: Anything that you would like to communicate to our readers.
Michael Gutberlet, CEO, Kaweco: Kaweco is aware that when a Kaweco writing instrument is sold in India, it is relatively expensive compared to Indian products. On the other hand Kaweco products have a long life span, are of good and solid quality and can be a good companion for years if handled properly. I am happy when Kaweco finds many friends in India. A solid fountain pen from Kaweco is also sustainable. When operated with a converter, one can work for years, with proper care and produces hardly any waste.
For More information: https://www.kaweco-pen.com/
For Kaweco products in India: https://www.penspecials.com/