Lapis Bard is the story that begs to be told. Told over and over, in fact. And hear me all ye, for this is a story of Indian triumph, one that is heralding the fact that we have arrived! This is the story of an Indian brand starting at the very top, where the others are merely striving to reach!
The Lapis Bard brand was conceived in 2013 by the former team of, hold your breath, Conway Stewart! It was acquired, soon after in 2016, by William Penn, who wanted a vehicle to ride into the hearts of discerning connoisseurs, to address their increasing clamour for quality lifestyle products. Today, even in the pandemic imploded market, Lapis Bard inks, to which we will restrict our attention in this piece, are widely available in India, Sri Lanka and the Middle East. The inks are manufactured by Viva Pens in Slovenia.
As of now, Lapis Bard inks are available in twelve shades which come in custom made 50 ml bottles. Ten out of these twelve shades are also offered in 5 ml vials, which are a big hit with the enthusiasts and novices, who are perpetually seeking to try out newer shades. The kit comes, thoughtfully replete with a syringe with blunt needles and a transparent vial holder. This Vial Kit is in fact an embodiment of everything Lapis Bard stands for – thought out by connoisseurs, perfected by domain experts and addressing the actual end-users need – they are all any ink lover can wish for, and more!
But what makes Lapis Bard inks command the kind of dedicated fan following that they have? Is it only the impeccable parentage and the backup support that they enjoy? The ink obsessed fraternity begs to differ: "Lapis Bard inks are well behaved with a good flow, wetness and lubrication. Besides, they do not clog and being water based, are easy to use, with the optimum PH level". My pens join me as I nod my head in complete agreement.
According to company sources, Lapis Bard inks have an after-drip visibility of more than 50 % and viscosity of 1mPas across the shades, which, it is pointed out, constitutes the core reason behind its consistently good performance. And targeting the mid-premium range, the 50 ml Lapis Bard inks may appear to be priced above the Indian brands, but are quite competitive vis-à-vis the premium global brands. The hand-polished, clear flint Lapis Bard bottles, with their Avant Garde sensibilities and thick, heavy bases are indeed packaged to exude the premium global aura. For the discerning buyer, the choice couldn't have been clearer.
As for me, I have been using Lapis Bard inks for quite some time now and am, like they say, a "convert".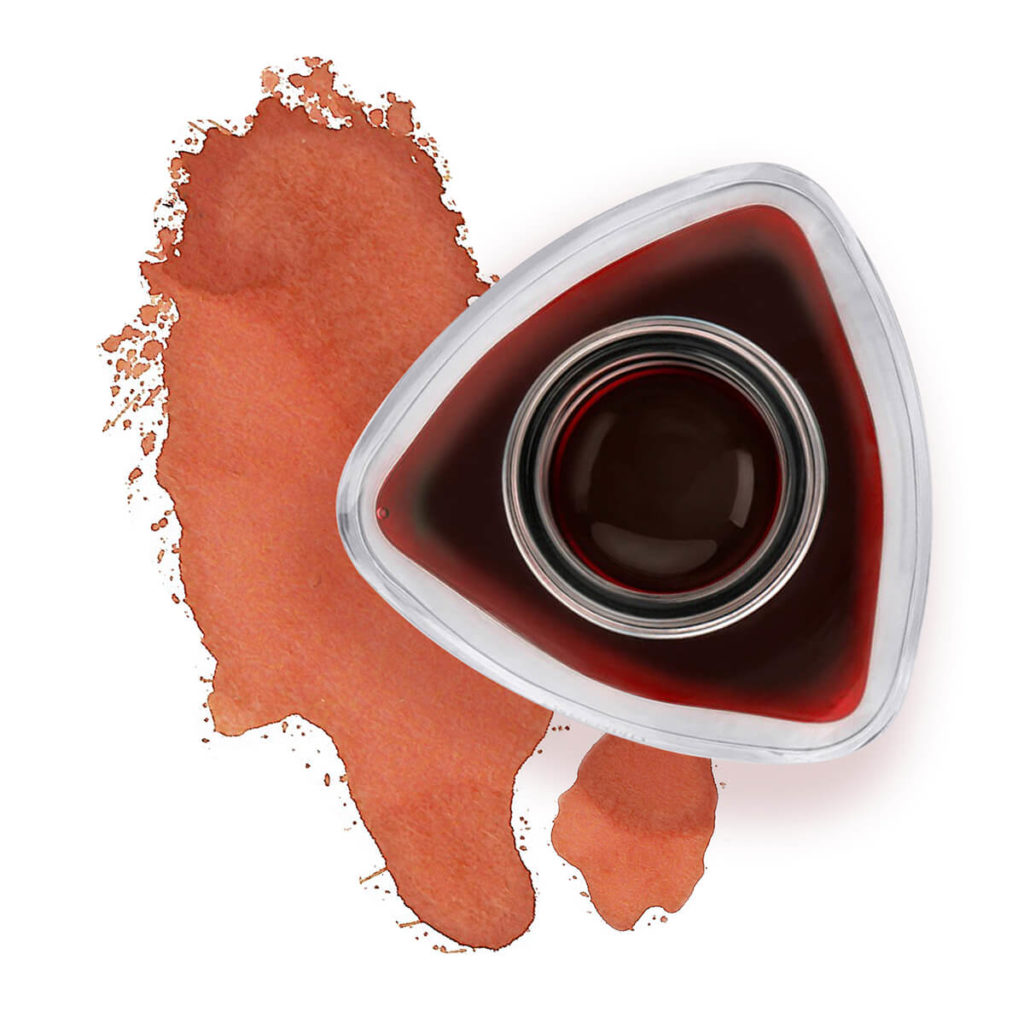 But how safe are Lapis Bard inks in fountain pens? Do they leave sediments? Do they clog over time? Are they abrasive in nature? Lapis Bard aficionados – and there is the growing number of ink-o-philes who swear by the brand, are quick on the draw. "Lapis Bard is as safe to use in your fountain pens as any ink can possibly be. Besides, being water soluble, they are easier to clean and replace. What is more, most of the shades are closer to being PH neutral which makes them non-corrosive and thus reasonably safe." Company sources also point out that more than the dye, it is the PH value that harms the nib, something that is always kept well within control by Lapis Bard in its inks.
Once restricted only to the traditional Blue and Black, Lapis Bard has since upped its ante with the introduction of a full range of exotically named, intoxicatingly delightful inks. Ink lovers certainly aren't complaining. As a matter of fact, the pieces are flying off the counter and the fact that the inks have, within a short period since their introduction, won the "Amazon's Choice" badge (distinction given to the top performing product in the category), is an indicator in itself. It will not be out of place to mention here that Lapis Bard inks enjoy an average rating of 4.5 (from 324 entries when I last checked while writing this piece) in Amazon, which even a number of globally established, marque international brands do not enjoy.
The inks have a very subtle range of muted brilliance in them, one that alludes to its pukka origins. No plastic glimmers mar the quiet confidence of either the shades or the seriousness with which they take on, even their apparently fun countenances. The inks are fairly wet and write with a consistency that is, in a word: superb. At the price points in which they are offered, Lapis Bard, is a serious contender as an ink of choice, even if one were to discount the fact that they are also the standard bearers of a brand that is near synonymous with top end lifestyle choices for the discerning, and therefore, much more serious about being perfect as a conscious choice than stand-alone ink makers.
Now, before we end, the cons. Yes, they will bleed, especially if you write on paper that is not fountain pen friendly, like paper napkins for instance. But then again, so will every ink across the spectrum. You may not like the shades on offer, and many will not. Each to his own choice after all – even God fails to satisfy all sides in an argument, what pray is Lapis Bard? As for those ranged across the wet-dry and sheen-plain divides, these are batch-produced inks for heaven's sake, not beauty products to be applied on the skin!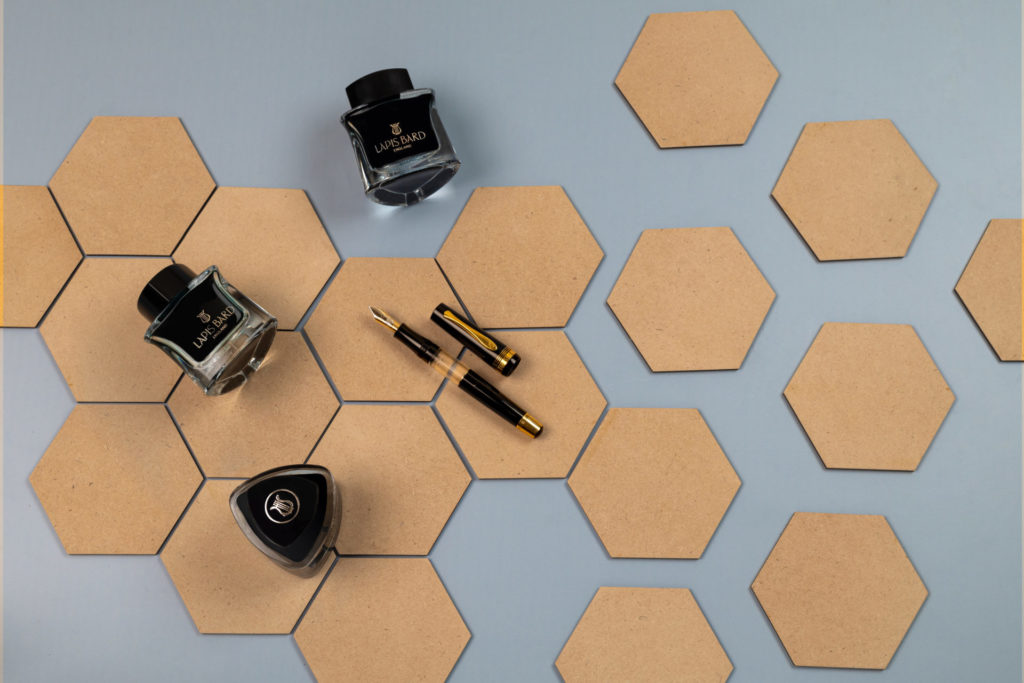 For More information about Lapis Bard: https://www.williampenn.net/