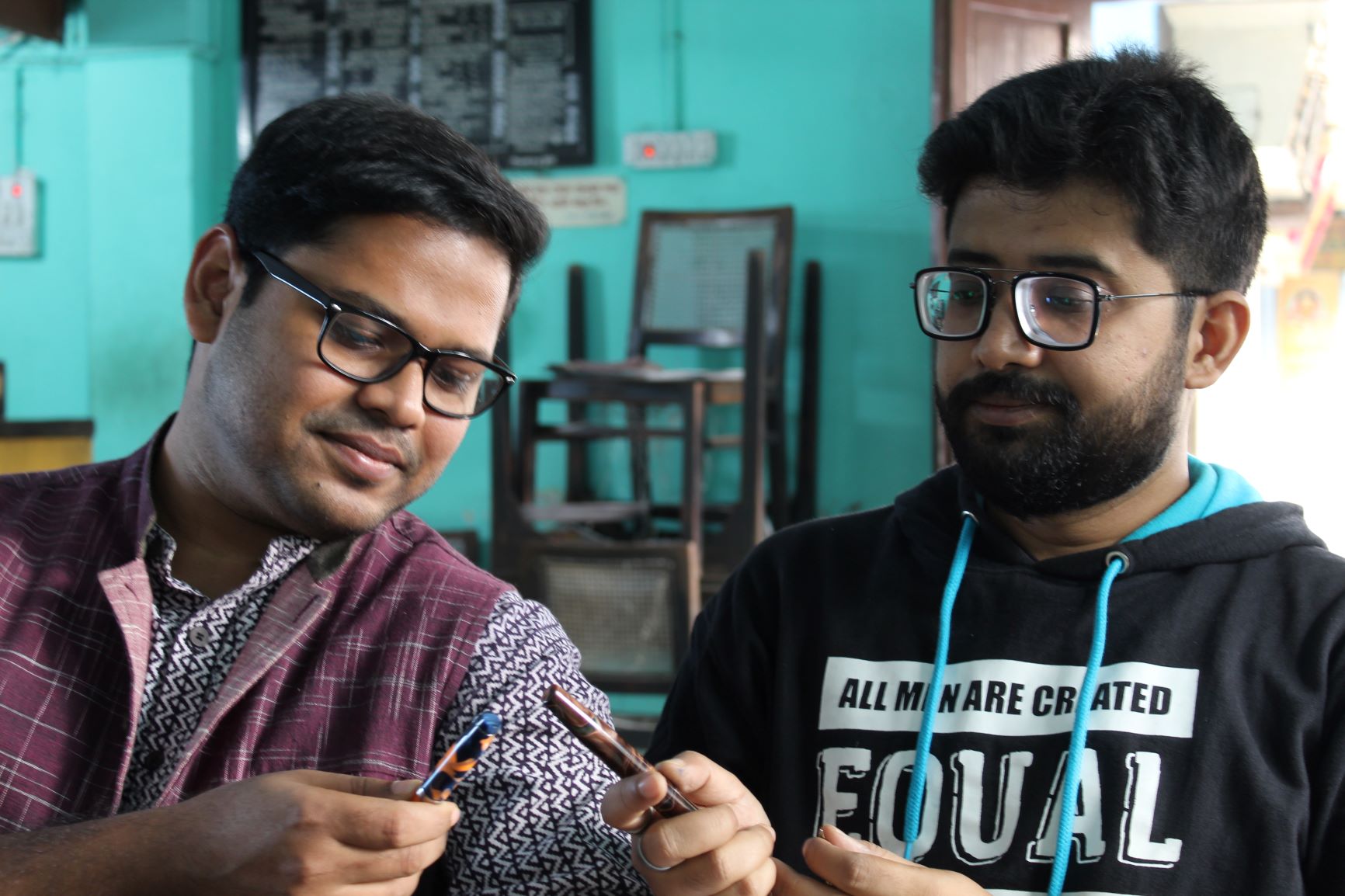 Maanjitender Sethi setting up a precedent for others to follow.
It all began with a mail:
Good Morning Mr Ganguly,
I have a few fountain pens which I don't use and want to give them away. They are very low-cost pens. 
Honestly, I have not been able to find out someone who would use them in my personal circles. 
Maanjitender Sethi
Now to me, and many others, it has never been about the gift of the lover as much as it has been about the love of the giver. Naturally, I mailed back my eagerness to accept any fountain pen that he may want to remove from his collection so that in turn, I may hand them over to the fountain pen fanatics who may want to expand and enrich their collections.
Maanjitender Sethi kept his word and the packet came in a jiffy, by which time we had created a rough list of the pen lovers who would receive the pens. A Pen Meet cum Giveaway was planned and needless to say, the excitement was palpable among those who had been selected. Amitava Mukherjee, the big dada of fountain pen collectors in these parts of the world, who organised the meet single handed, deserves the first round of applause.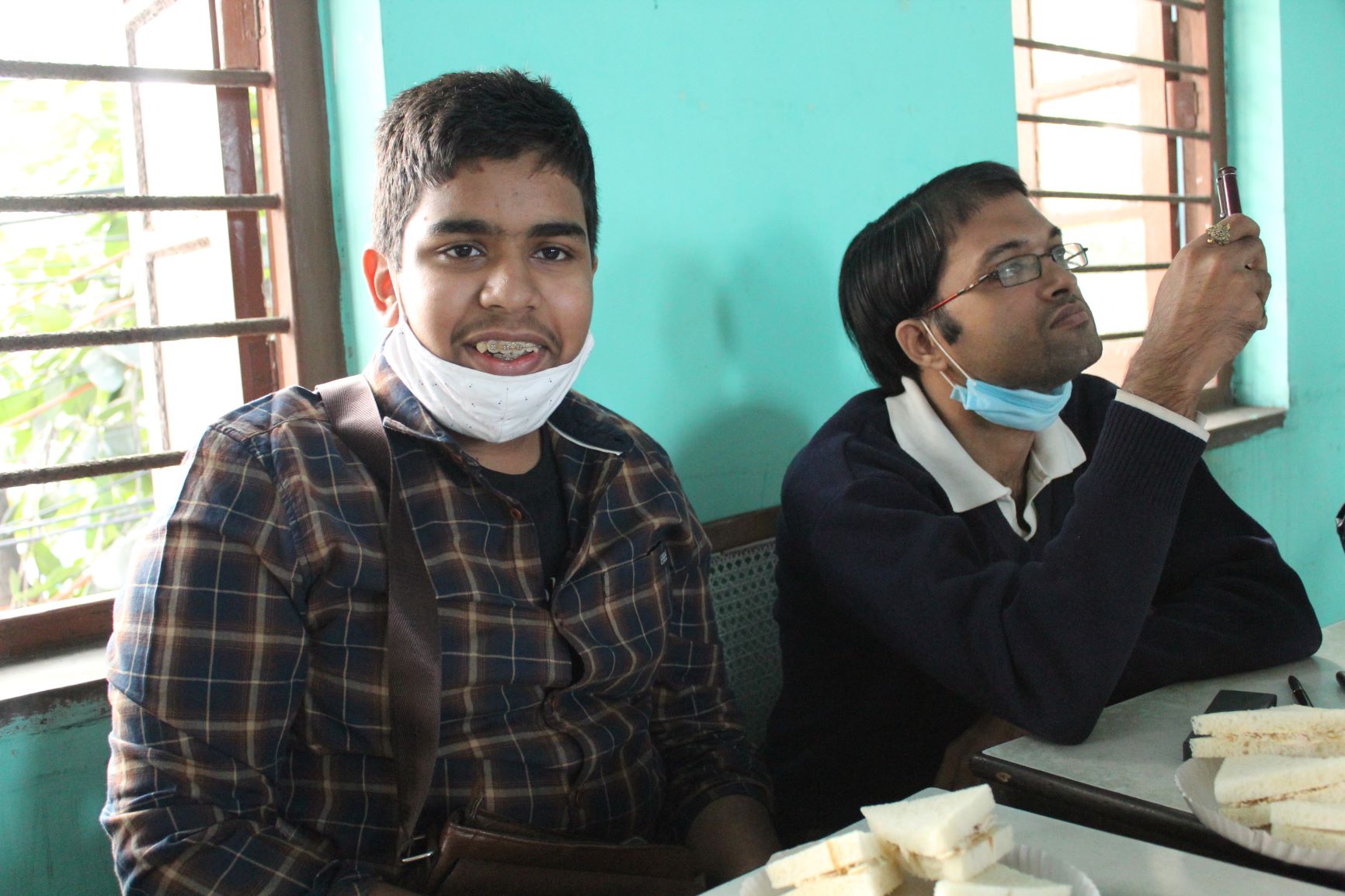 Among those who attended the meet were Sagnik Bhaduri, still in school, but as much a fountain pen connoisseur as any other. Dr Anirban Ghosh, a dentist by profession who still writes his prescriptions using only fountain pens that are made in India and is an aficionado who has focussed his attention on Vintage Indians was also present. Subhojit Nandi, another fountain pen loving soul had not only attended the meet but had also brought some of his most loved fountain pens, which he magnanimously allowed the other pen lovers to caress and test. Arindam Bose an up-and-coming artist and Anushka Debnatha student of English, both recently bitten by the fountain pen bug were present, a little ill at ease in the beginning, which eased away, as the meet progressed.
Subhojit Nandi summed it all up succinctly as he pointed out how a group of people, who otherwise did not know each other had assembled, to accept gifts from someone who did not know them either, attributing the beauty of the gesture of Maanjitender Sethi to the passion for the fountain pain and expressing his wonder at the fountain pen's ability to create such lasting bonds. Subhojit raised the cheer to which all joined in, to thank their benefactor Maanjitender Sethi and all those who had come from different parts of the city to attend the meet.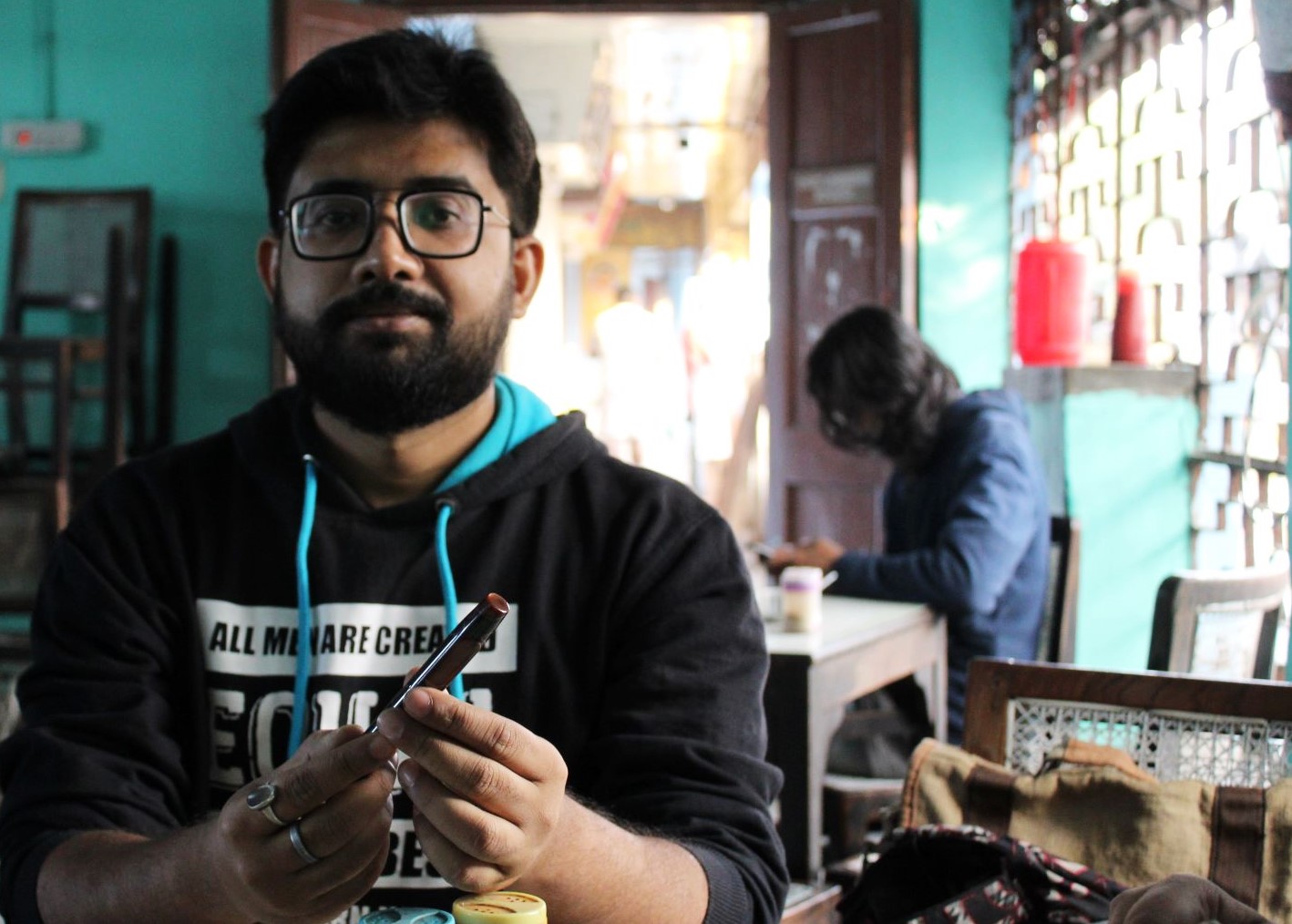 The talk inevitably veered towards the relaunch of Sulekha inks whose factory is located, coincidentally just a few minutes from where the meet was being held. On a whim a call was made Kaushik Maitra, the Managing Director of Sulekha, who on hearing about the meet expressed his desire to join and exchange ideas with the assembled pen and ink lovers. The thrill of the prospect of having him was like an unexpected gift, which was increased manifold when he reached the venue, that too bearing a bottle of Sulekha ink for each of the afficionados who were present!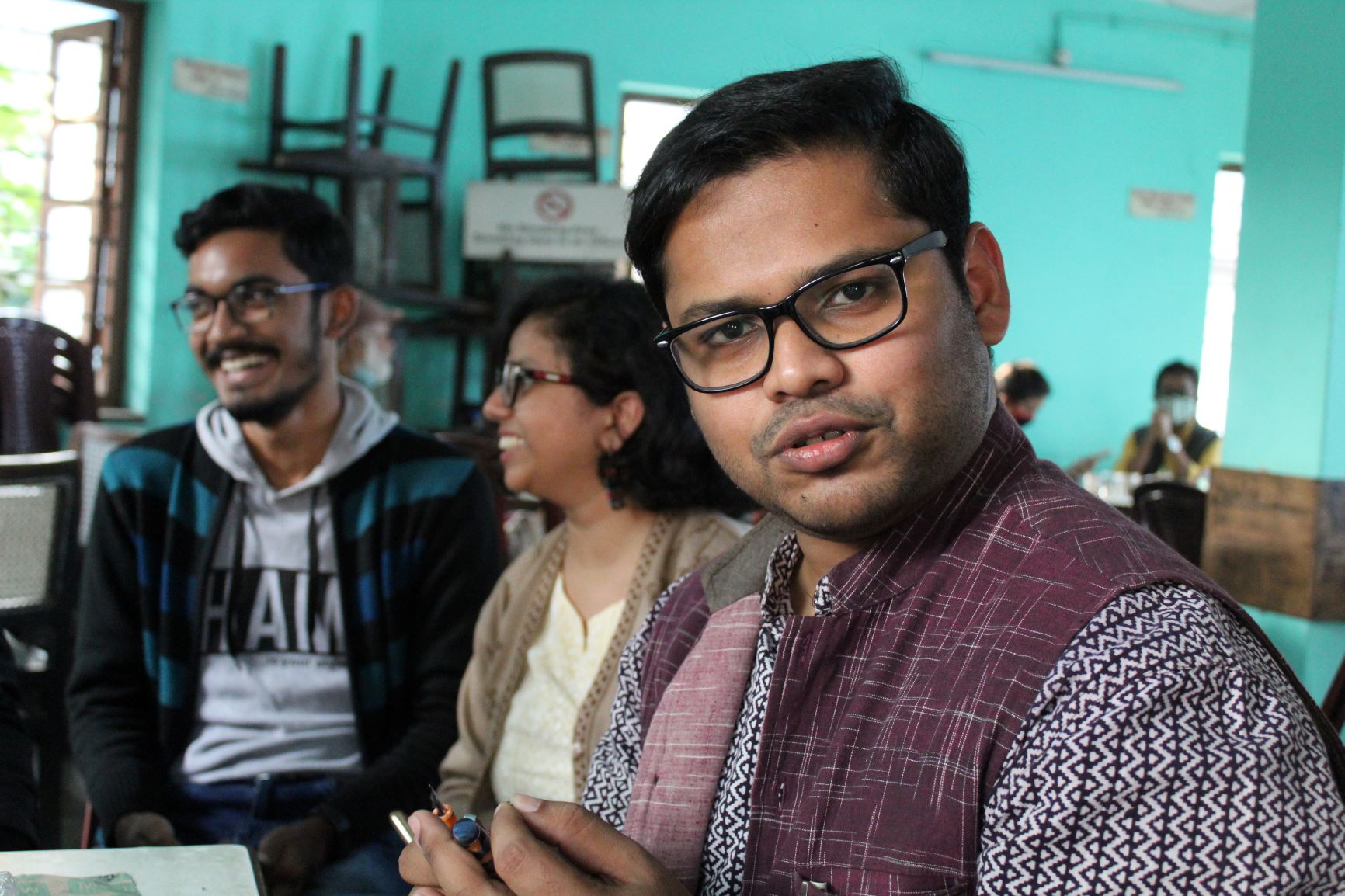 Kaushik Maitra took time to address all the fountain pen and ink related queries that the pen lovers had and talked at length about Sulekha's plans for the future – for the ink as well as the community of fountain Pen users, one that is slowly but surely growing both in numbers and in visibility. He expressed his happiness in the company of such a passionate group of young people and requested all to convey his good wishes to Maanjitender Sethi whose initial gesture had made the meeting possible.
Dr Anirban Ghosh broached the topic of formalising the proceedings by forming a group for organising more such meets in the future, towards which Kaushik Maitra promised unstinted support and blessings from Sulekha. The other pen lovers who were present were also very enthusiastic about the idea and decided to give the onerous task of completing the initial formalities to Amitava Mukherjee and Dr Anirban Ghosh.
However, there was more in store for the assembled pen lovers, as quite by chance walked in Sabyasachi Bhattacharyya, veteran fountain lover and collector who was there on some personal business. The assembled youngsters, when Amitava Mukherjee identified the legendary collector to them, swarmed around him and subjected him to a number of questions which he answered to their heart's delight.
"This I guess, is what is the joy of fountain pen collecting" said Dr Anirban Ghosh, "where the legends like Kaushik Maitra and Sabyasachi Bhattacharyya do not think twice before mingling with us novices, where collectors like Maanjitender Sethi open up his treasure chests for the young to possess their dream pens, where new friendships are forged, not by fire but by inks that are indelible. May our tribe increase".
All I can say is Amen.