The Superite fountain pen is an enigma of sorts. For starters, there is so little information in the public domain about the brand or the pens they made. Surprising, a pity even, considering the fact that the fountain pens in question were of excellent quality, and their vintage is just tempting, coming as they do from a period in time that was full of excitement so far as fountain pens are concerned.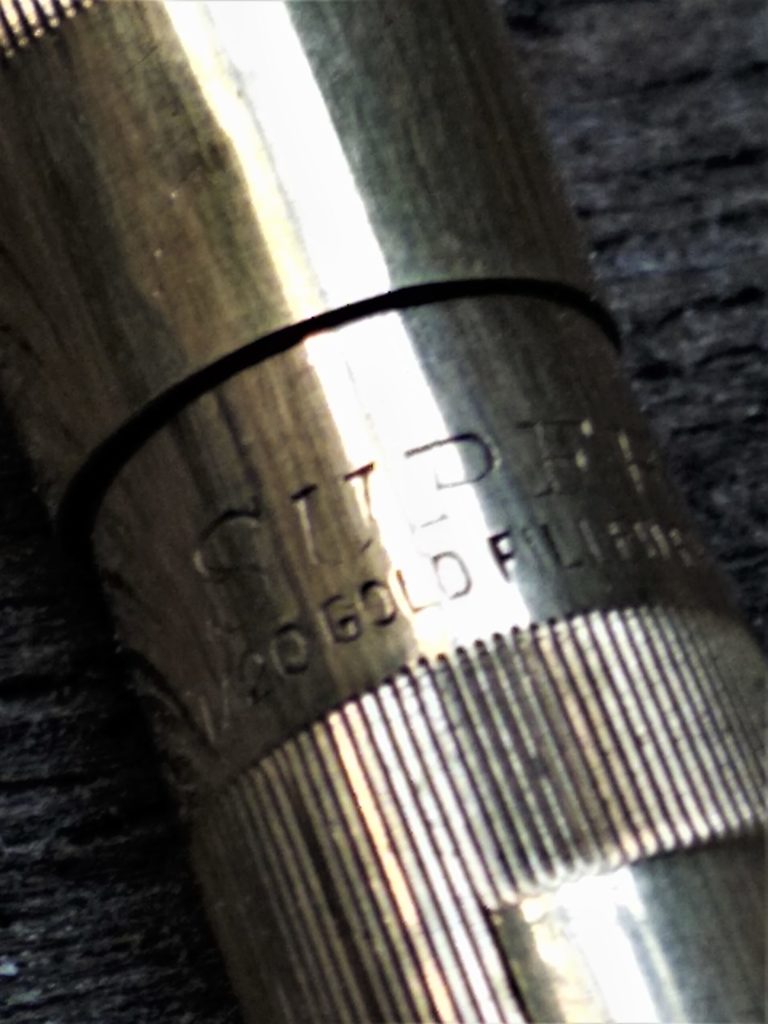 The Superite in my possession is a man of a few words, for etched around its barrel is the simple inscription "Superite" followed by "1/20 gold filled Pat Pend". The inscription on the clip too is an equally cryptic "patd", while the nib has the simple markings of "S" and that it is 14 carats. In plain speak it means that the pen is made from a sheet of gold which has been wrapped around some other base metal under intense pressure. According to the US Federal Trade Commission (FTC), if the gold layer is 10kt fineness, the minimum weight of the plated layer on an item stamped "GF" must equal at least 1/20th of the total weight of the item, which is self-explanatory. Similarly, "Pat Pend" is an abbreviation which is stating the fact that an application for a patent has been made but has not yet been issued; "patd" on the clip is proclaiming that it is a patented property of the entity. All of which point to one thing only – that the manufacturers of the pen were well aware of the fact that they were creating something worthy of being copied.
But what about the Superite company? Where was it located? When did it produce these gold-encased beauties that were obviously technologically advanced enough to go for patenting? More importantly, what happened to the brand? Surely, a fountain pen that is good enough to write in my hands perhaps a hundred odd years after it was made, and retains its near pristine sheen, was not made by a company that is gone with the wind?
Superite was located in Cambridge, USA. How Superite was connected I have chary an idea, but there seems to have existed a strong bond with De Witt-La France (DeLaCo), which is dated to have existed around the 1920's. Experts have known to have traced the production of Superite brand of fountain pens till 1929, though not much information about the period is easily available. However, it is surmised that Superite pens were manufactured by De Witt-La France. The Laughlin or the Chilton angles – are others twist in the tale that confounds things further. Laughlin had at least five fountain pen related patents between 1894 and 1912, while Chilton was another one of the poster boys of the so-called golden age of penmanship.
Between 1918 when the De Witt-la France Company went operational (as postulated by Richard Binder, others date it a little later in 1920) and 1929 when the Superite operations ceased post takeover, Superite must have ruled the ink waves. And rule it did, armed with a lever system that was in all probability patented (some allude to patent No US-1209978) and the obviously high quality of craftsmanship – gold smithy even – that went into the making of the pens.
Suffice to say, the pens were considered to be quality enough for Carters to have gone in for an acquisition. Now Carters was no ordinary entity – dating back to 1858, this Civil War veteran, to supplement its paper sales had ventured into the manufacture of inks. Legend has it that at one point in time, it was the world largest player in inks and to facilitate its production process had moved to a new factory in Cambridge in 1909, where Superite originated from. It is rumoured that Carter acquired the patents of the by then defunct Laughlin and went into fountain pens in the early 1920's. De Witt- La France ceased operations in 1926 while Superite went on till 1929. The sad part is that Carters, who went into fountain pens with much fun fare and coined the advertising gem, "you know the ink" to sell them, despite making reasonably good quality pens soon bowed out to shift its focus back on the inks.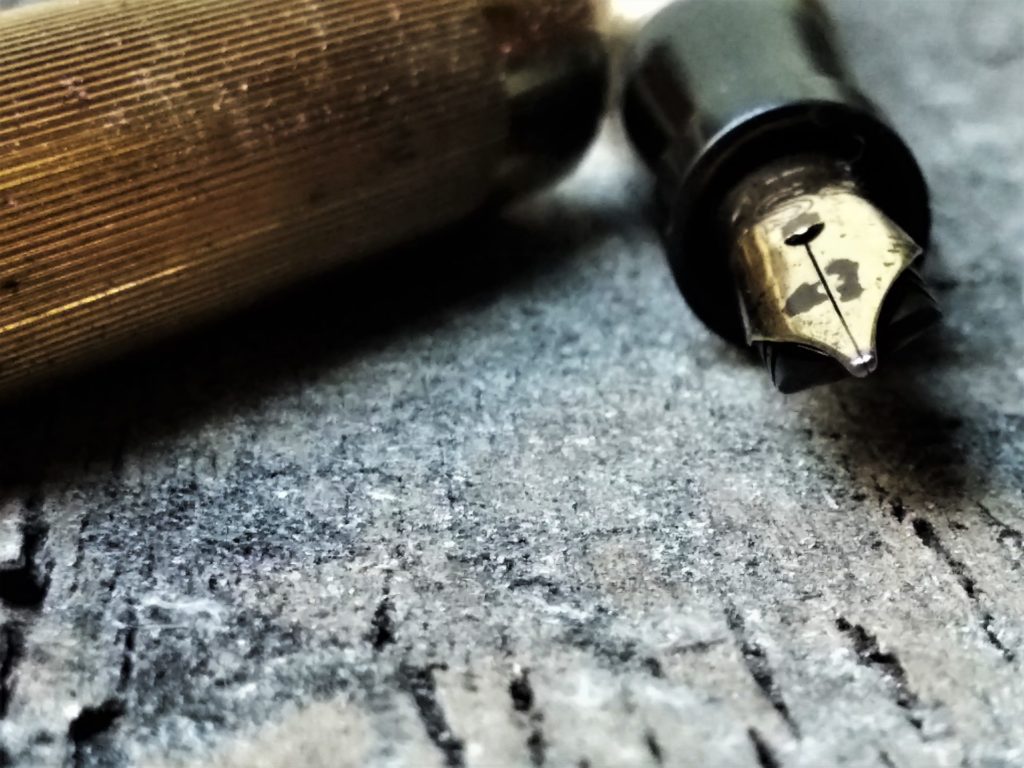 Whatever may the provenance or the age of this pen, the one that I have writes with a wet flex that is just delicious. The metal body has a terribly tactile feel that is yum and though the threads are pretty high up in the grip section, writing pleasure is not really compromised. The lever works seamlessly and the quantity of ink that this slim-trim pen takes in, is enough to raise an informed eyebrow or two. Overall, I love writing with the pen, though I must confess that I do have a weakness towards big, fat pens, apart from having a quirky reservation about metal pens, preferring ebonite ones the most.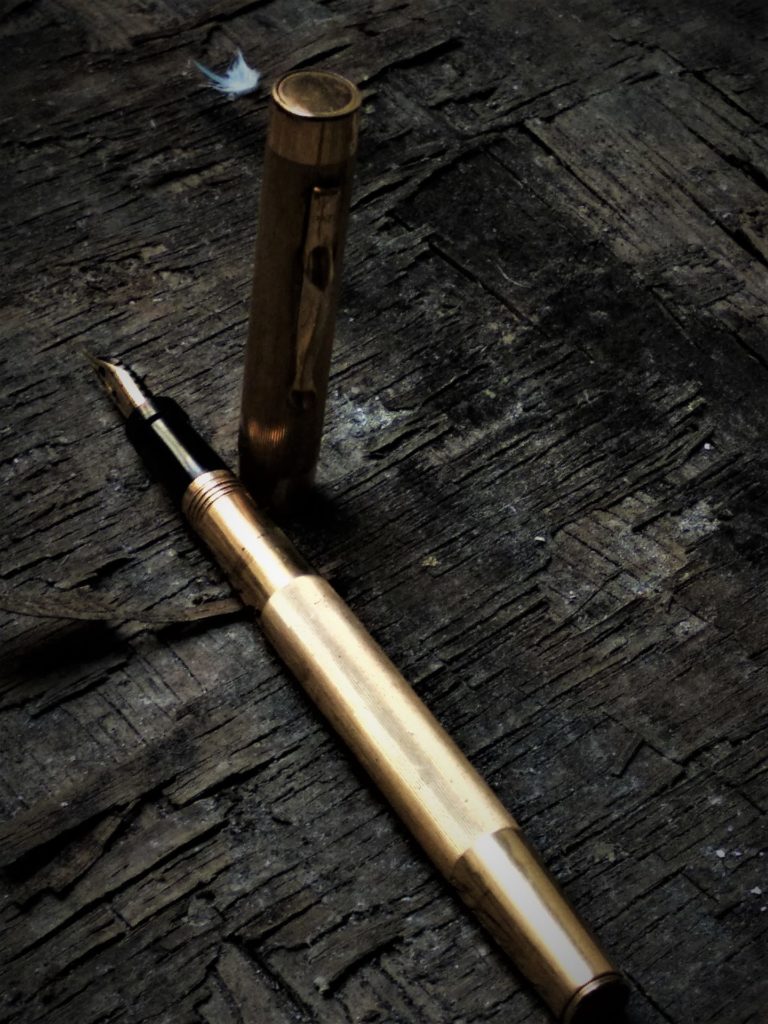 A golden gleam of perfection from a golden period about a hundred years back – what else can one want to lift the spirits in these depressing times?
Carter advertisements Sourced from the net