Dilip Doshi. The very name conjures staccato black and white images of a packed Eden Gardens, men in flannels battling it out against the visitors, with the tricolour fluttering far away in time, as if, on the giant screen of a cinema hall from a lost era. Images of a lanky man, who got what he deserved well after his challengers had hung up their boots, and yet, with sheer grit, his shirt-sleeves buttoned down on his wrists, spinning a web against whatever the world was capable of throwing towards him and his India, our India.
For my generation Dilip Doshi represented everything we aspired for – competitiveness that did not test the boundaries of a game that was essentially for gentlemen; elegance that did not stoop to conquer; and an attitude, call it chutzpah if you may, that smiled at apparently insurmountable adversities and won. Exactly the things that we look for in a Lamy. Coincidence? Perhaps. But poetic none the less.
Catching up with Dilip Doshi and talking Lamy, was like a wish fulfilled – if getting a chance to direct questions to one's hero is an impossibility, imagine getting an audience with someone straight out of a childhood dream and talking about the fountain pens that have replaced the cricket of yore as the reigning passion of life. Excerpts:
Inked Happiness: The Lamy 2000 – Bauhaus minimalism inspired, a "form follows function" icon, a Makrolon-and-brushed-steel tome to human ingenuity – was introduced the same year I was born, in 1966. Yet, the Lamy 2000 continues to command a cult following around the globe, transcending time, rising above fickleness of fads and increasingly, the steady fall of the very act of handwriting. Why? What is the secret behind the enduring appeal of Lamy pens?
Dilip Doshi, Lamy: Lamy is a truly an iconic brand as it has never fallen into the trap of wanting to become a luxury. The credit for this deeply philosophical thinking must go to Dr Lamy who wanted to create a writing instrument timeless in design and its utility for the discerning patron. Bauhaus movement has been the inspiration behind Lamy's timeless design and its functionality with modern materials that must offer great value for money as well. After all, the more people can write with Lamy, the better it is for the art of writing that freely expresses your thoughts. Writing with a fountain pen is like breathing in great rhythm, and it can never go out of fashion. Lamy 2000 merely reminded the connoisseurs of its continuing and eternal presence.


Inked Happiness: The ball-point pen had almost sounded the death knell of the fountain pen, while digital communication is seemingly threatening the very act of writing. Yet, Lamy, a family owned entity, has not only successfully buckled the trend but has reported mind-boggling growth (some say more than three-fold, globally, in the last decade) – how was this near impossible feat achieved? What really drives Lamy's blitzkrieg?
Dilip Doshi, Lamy: As I said earlier, writing with a fountain pen cannot go out of fashion. The ball pen helps you to scribble down while a fountain pen helps you frame your thoughts and expressions on paper as it commands respect and a sense of presence. Lamy's phenomenal growth can be attributed to the quality control and its innovative ability to work with world class architects and professionals to produce "Drop dead" design that appeals to all. They bring life to the writing instruments with their colours and clean lines and with German engineering at its highest.


Inked Happiness: Lamy has been in India for more than a decade now. How has the journey been? Are you happy with all that you have achieved? What are your plans for progressively increasing market penetration? Surely, with the woefully low per capita use of writing instruments in India, there is a huge scope?
Dilip Doshi, Lamy: Lamy is settling down in India steadily but surely. The journey is full of new learning and the young population of India does offer great future for the Brand. The challenges in India are in reaching out to the patrons and creating its awareness from an early stage to form good writing habits with a fountain pen. We have seen encouraging progress and much work still needs to be done. The only cost-effective way is through discreet social media. Our online presence will help us to reach many homes.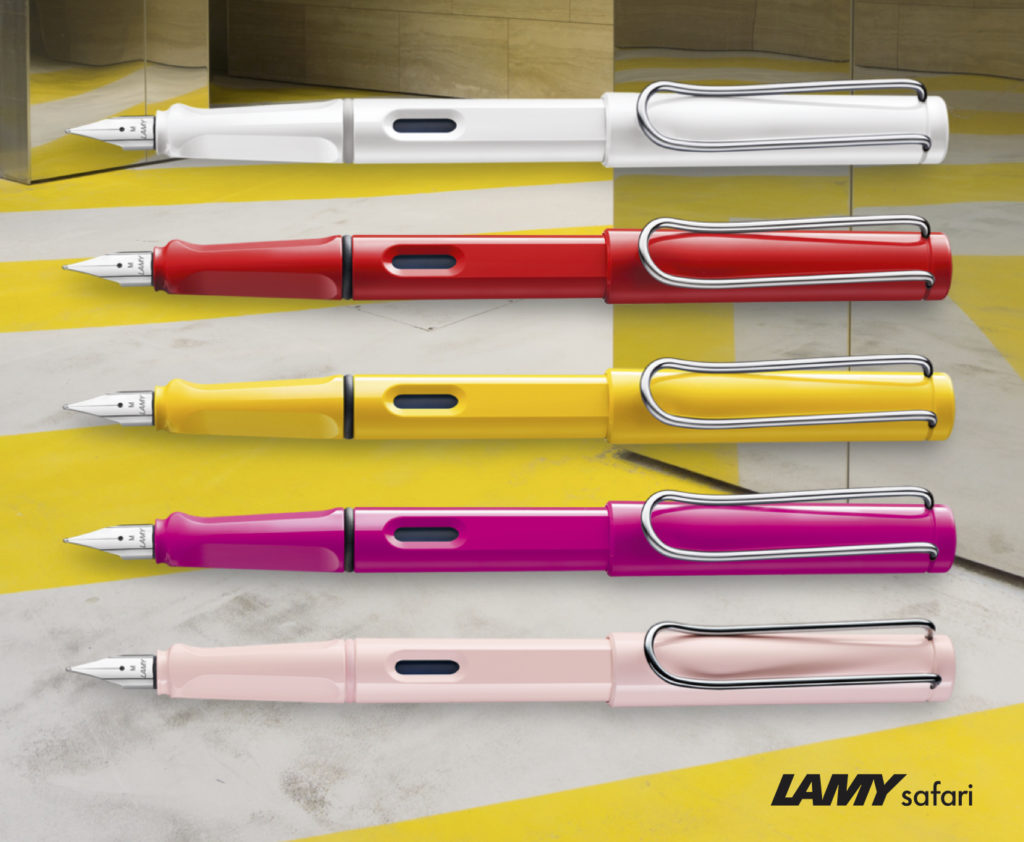 Inked Happiness: A writing instrument, especially to the young today, is more of an accessory than an object of functional necessity. Social media integrated, search engine driven, these young people are the ones driving e-commerce. Will Lamy in India increasingly stress on pushing web-based sales or will you follow the traditional brick and mortar "exclusive brand outlet route", where the visual and tactile sensations help formulate the purchase decision?
Dilip Doshi, Lamy: We surely need an all-round presence in a diverse market like India. The Lamy concept stores at a few well-chosen locations will serve as a Temple of the brand, should we say. It will tell you the story of Lamy and its wide repertoire.
While E-commerce is one of the strong future pillars, many gift shops across the country will further enhance Lamy's presence in the local markets. Social media always helps overall awareness.


Inked Happiness: From your vantage point, do you see a resurgence in the fountain pen? Are more people using them? Or is it just another whim for the retro? Perhaps, led by hobbyists and collectors?
Dilip Doshi, Lamy: Our experience in India is overwhelmingly in favour of the iconic Fountain pens from Lamy. I do not think it ever went out of fashion. Besides, Lamy offers an exciting range of inks in glass bottles and in vibrant colours to make your writing come alive and stand out. Lamy's greatest and rare now-a-days appealing point is, that everything is made in Heidelberg, Germany. What more can one say.


Inked Happiness: 4/92 in the Eden Gardens against Australia, will forever be etched in our memory – how is Dilip Doshi (and Lamy) proposing to mesmerise the crowd with his trademark spin, drag the batsmen out and lead the fountain pen and the art of writing to victory?
Dilip Doshi, Lamy: Thanks for reminding of a great memory. Lamy is a true modern icon and the Brand has more than 108 awards in design and functionality. I have rarely seen anyone who has tried writing with a Lamy fountain pen and then not bought it. It is quite irresistible.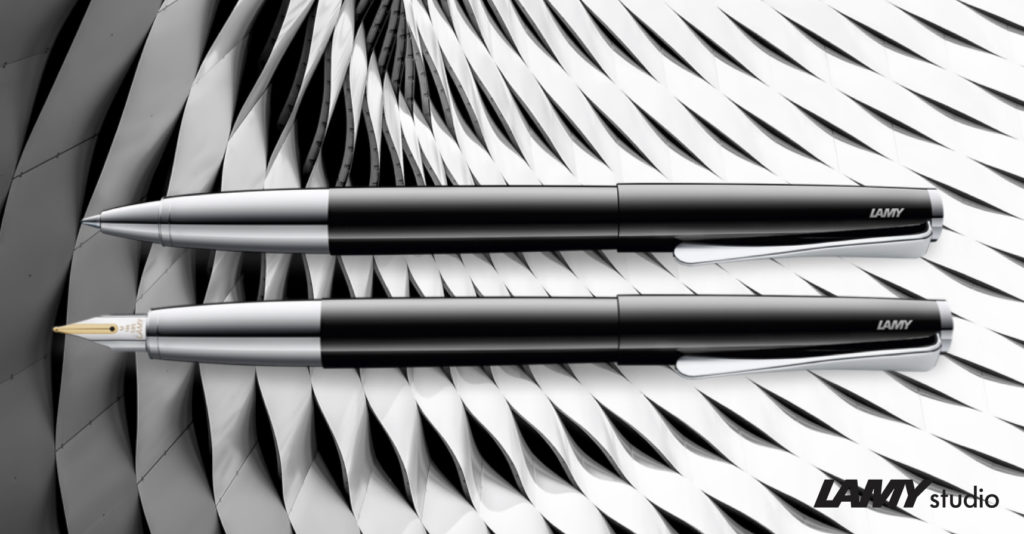 Inked Happiness: Anything that you would like to communicate to our readers.
Dilip Doshi, Lamy: I thank the readers for their attention and assure them that every word written above is what I genuinely believe.
Transparency is the best form of marketing. I have been in the writing instruments category business since now 35 years and more, and finally hit the bull's eye with Lamy.
For More information visit: https://www.lamyshop.in/
Video Message to the readers from Dilip Doshi :