Fountain Pens are making a huge comeback. Not only because people are sick of keying in their thoughts, missing the experience of putting pen on paper; but also because of the leisurely, old-world charm of using pens – embracing the experience of writing with a pen as a silent scream against the digital domination of their lives.
Fountain Pens are flying off the shelves globally and India is no exception. While the major pen brands of the world are witnessing brisk business, the art of Indian pen turning is also witnessing a resurgence, the kind of which could not have been contemplated even a few years back. The old guard have renewed their vigour and new entrants are joining the fray in greater numbers. E-Commerce sites that are exclusively dedicated to pandering to the art of writing with the pen have sprung up, adding a newer, fresher dimension to the whole, vibrant picture. And a whole new bunch of serious hobbyists have emerged, pen firmly in hand.
In short, these are exciting times to be an aficionado – be that as it may be, a collector, a trader, a buyer or a seller. People, who were looking for a platform to meet, greet, exchange ideas with the like-minded, network and transact business. A platform that the 1st India Pen Show promises to be – the ultimate destination for the penophiles in India.
The India Pen Show will be spread across the first weekend of February 2019 and promises "two blissful days for writing instrument lovers" at the Nehru Centre, Mumbai and is slated to be the biggest International pen show of its kind in these parts of the world.
Constellations88 a brainchild of like minded pen enthusiasts and collectors with keen interest in writing instruments and accessories, who have been expanding the horizons of exquisite penmanship for over a decade now are the prime movers behind the show along with Magna Carta Pens who too have been in the very forefront of the effort to put India on the global map as pen makers of repute. As a matter of fact, the show is conceptualised, designed, organised and hosted by Constellations88 and Magna Carta. May their tribe increase!
William Penn, an entity that has done more than anyone else to bring the most revered brands from around the world for Indian connoisseurs to access them from within their comfort zones, has also thrown its considerable resources behind the India Pen Show.
The event has been constructed in the format followed by major pen shows from around the world with table spaces / booths provided to the exhibitors who can not only showcase their products but also transact business. There will be side events – the major attraction being the first of its kind tribute to Kaifi Azmi, who is known as much for his collection of fine writing instruments as he is for the lyrical pieces he created with them.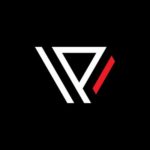 Negotiations are on with a number of other major players in the pen and accessory segment and the show, if initial response is anything to go by, is expected to be a sell-out. "At the price point at which participation is being offered, we are excited and hope to be there to forge new alliances and renew existing ties with the buyers and other key functionaries from the fraternity" said one manufacturer who has already booked his participation in the event. "I am being told about a number of delegates attending from foreign countries, which makes me look forward to the India Pen Show with even more enthusiasm. As a matter of fact, I am glad that my participation is already sealed, and I will urge my fellow enthusiasts to book in early to avoid last minute disappointments".
I will be there at the India Pen Show and hope to catch up with you. That is if I get enough time from filling my senses with pens (and inks and notebooks and accessories)!
For More Information contact: