MADE BY YOU
A new website, and a completely new way to own the pen you've always dreamed of. 
Introducing Montegrappa Configurator!

A workshop that makes you the designer is the centrepiece of our brand-new web presence. Montegrappa Configurator is the world's first pen customisation platform: a place to turn your ideas into the most interesting pen in the world. Fountain pen or rollerball, just choose the mode… and anything else you like!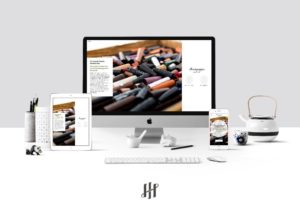 The launch of Montegrappa Configurator crowns a fabulously innovative year for Italy's premier pen marque, following high acclaim for Samurai and Revolver – designs defying the conventions of imagination and craftsmanship. Our new, upgraded website makes it easier than ever before to discover pens like these, or to browse and shop your favourite writing instruments, accessories and supplies.
We think you'll like it!
CONFIGURATOR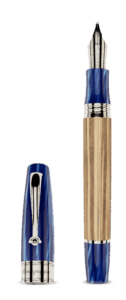 You are the designer
Welcome to Montegrappa Configurator. The wait is nearly over. Just a couple of clicks, and you'll be behind the curtain and inside our virtual workshop…selecting the ingredients for the pen you've always wanted but never been able to buy. You can go straight to our custom shop now, or read on to learn more about how the world's first pen customiser works.
YOUR NEW FAVOURITE PEN
The Extra with extra
Come and see how the world's most flamboyant pens are made. We're inviting you to do as you please with the Extra – our flagship Signature Class pen and time-tested classic. Available in piston-fed fountain pen and rollerball modes, Extra offers incredible handle and writing experience. Montegrappa Configurator fountain pens feature ebonite feeders and 18 carat gold nibs in a wide range of grades. It's a dream team combination for a true connoisseur's pen.
A WEALTH OF CHOICES
Eight customisation levels
Montegrappa Configurator lets you hand-pick finishes and colours for eight different pen components. You'll be amazed by the effects and contrasts you can achieve. Naturally your palette includes the full colour range from Montegrappa's legendary celluloid stockpile, but much more besides – including premium woods, engraved precious metals, and cache of brand-new ideas in low-relief engraved resin or carbon fibre. Just find the style that works for you – or a special somebody.
COMPLETE CONTROL
Easy to use
The configurator is simple and fun to control from desktop or mobile. A specially developed rendering engine shows your changes quickly in high definition and with real-time price updates. You can use the viewer to see your pen from any angle, in open and closed position…a Montegrappa always looks best in the light. When you are finished, just click to buy or save to work on another day. Starting prices equate to equivalent Montegrappa production pens sold through authorised dealers.
MADE IN ITALY
Two-week delivery
Once you place your order, our workshop immediately gets started on making your design a reality. Naturally every pen is made and finished to the same exacting standards that have made Montegrappa's name. When complete, we ship from beautiful Bassano del Grappa direct to your door. Each pen arrives within two weeks of order placement, complete with a certificate and a two-year guarantee. Montegrappa Configurator pens may only be delivered to addresses in continental Europe and North America.