Kenro Industry's key man – Bryan Hulser is a legend in the contemporary world of writing instruments. Not only is he the ultimate sales person capable of highlighting the USP of a brand to an extent that it reaches the must-have state of being, but is also capable of recounting the yarns that create the narrative – the aura around a brand that helps it make the transition to the next level. Here in an exclusive with Inked Happiness, he talks about Kenro Industries and its plans about the iconic brand Esterbrook. Excerpts:
Kenro Industries – a key player in the writing instruments business
We began as a two-person operation and nearly three decades later we're a mighty team of nearly a dozen. We have a long history with Italian powerhouses Aurora and Montegrappa, and over time have added other storied brands to our roster including Loclen, Peninfarina and recently we've partnered with Otto Hutt and YStudio to bring their storytelling to the marketplace. The thread through all of these brands is the quality of their craftsmanship and that each of these companies is sharing compelling stories with their end users through their products.
Kenro's Reasons for acquisition of Esterbrook in 2018
This was a unique opportunity for Kenro to revive and retell the Esterbrook story. It offered us a chance to take everything we've learned as representatives of our brands and apply it to creating our own. It's been so exciting to bring the rich history of the Esterbrook brand to a new generation of pen enthusiasts and take all the tenants of the original brand and apply it in a modern way.
Brief history of Esterbrook
For 100 years, Esterbrook was one of the most important writing instrument companies in the world. Stationed in Camden, NJ it produced millions of pens and thousands of jobs for that area for decades. As the sales slowed during the second half of the 20th century, the brand went through lots of changes and changed hands. When we had the opportunity to revive it, we jumped at it because it had incredible DNA and a story that we knew could be retold through the product.
Steps taken to revive the legacy brand and the positioning of Esterbrook post takeover
Our positioning has been a mirror of the brands that we had been working with for years: make exceptional product and make it all about the customer. We want to give both our retail partners and the end user customer an experience when they write with our pens, but it is so much more than that. We love connecting people, celebrating the incredible artistry that comes from having a quality pen as a tool and sharing all the things that we find that inspire us. We are constantly in conversation with people in the community and we think that has been the special sauce to make us stand out as a new brand.
Challenges faced due to the pandemic, lockdown and the steps taken to mitigate them
Like most companies, the supply chain slowed us down and we had a huge demand for pens, so while we had the good problem of trying to fill orders and manufacture new Esterbrook instruments, we also had to be patient and go with the flow. Mostly, we tried to use the time to engage with the community and band together in this unique time. The pen community is notoriously good to one another, but the pandemic really brought out the best of them. The amount of Zoom meetups, Instagram engagement, etc. was so heartening and we tried to bring as much positivity and cheer as we at Kenro could.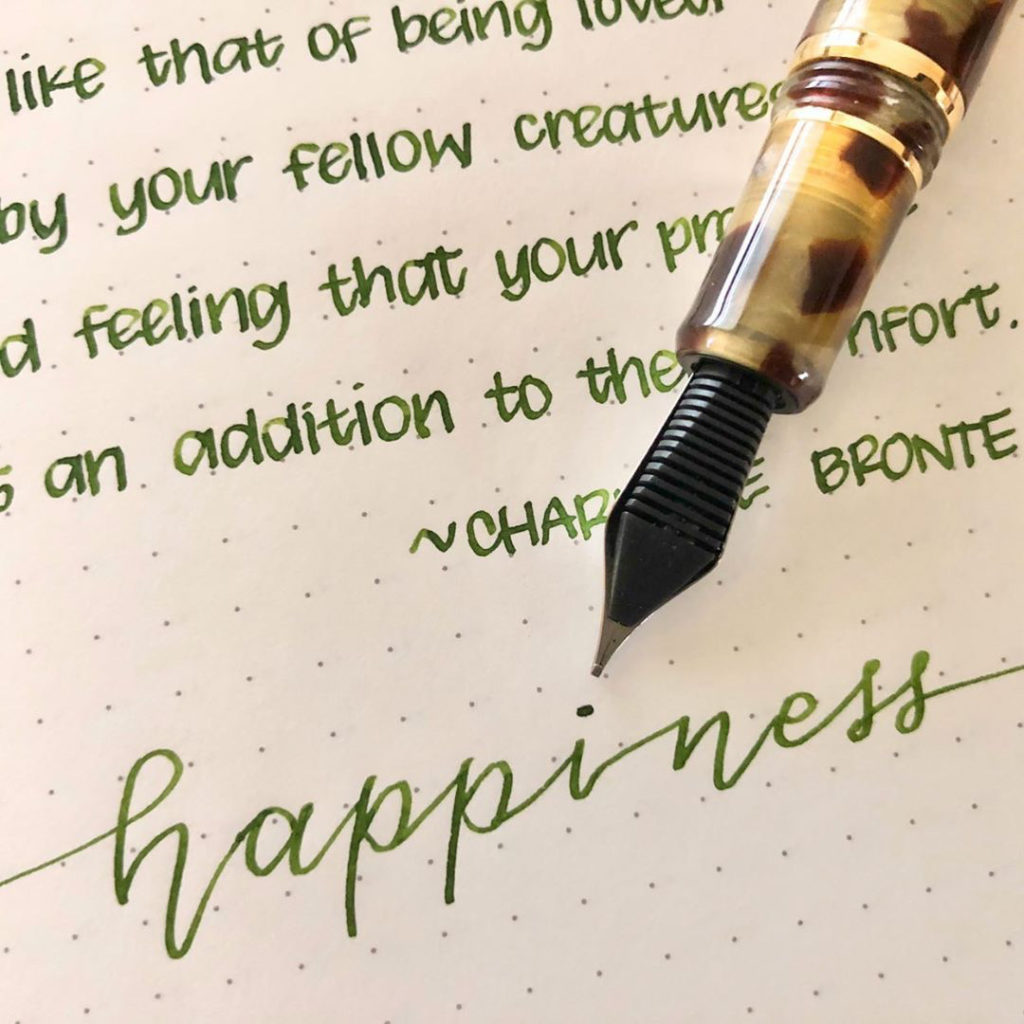 Esterbrook in the present (market share, perception, acceptance of the brand, production facilities, unique selling propositions – like the ability to take old nibs)
We have grown the brand way faster than even we thought possible. We've had so much success taking a traditional model like the Estie and stretching its limits. We have a core group of colors that are elegant and make a wonderful gift or first luxury pen, but we've had so much fun reimagining the Estie with new materials, fun colors, and limited editions. We've just started offering the JR pocket pen in seasonal editions, which was well received, so the sky's the limit in terms of what we can do with both models. We've also taken a lesson from the history of Esterbrook, which was known for its vast nib catalogue and applied it to what we're doing now. We wanted to make sure to celebrate the vintage Esterbrook nib and we did this by creating  the MV Nib Adapter, which allows you to take any vintage Esterbrook nib and house it in your Estie. We also created a custom nib program which invites nibmeisters like the two we've worked with for our first custom nibs, Gena Salorino and Josh Lax, to create their take on a vintage Esterbrook nib and make it their own. These nibs have been wildly popular with our audience, and we have plans for more.
Esterbrook's future plans
We've accomplished a lot in three years, but we are dreaming big, and we don't see an end in sight to the possibilities for Esterbrook. We know we can make great product, but we are committed to placing equal efforts on staying connected with the pen community and growing those relationships at the same pace as we grow the brand. We want to meet and exceed expectations every time we put something new out there and we want to keep surprising our customers, who are an extended part of our family.
For More information:https://www.kenroindustries.com/