Esterbrook Goes Global!
What do Italy, Germany and Spain all have in common? They are all places Kenro Industries sent Bryan Hulser as part of Esterbrook's global expansion! Fresh off of visits to Rome, Stuttgart and Barcelona, he at long last arrived in Madrid.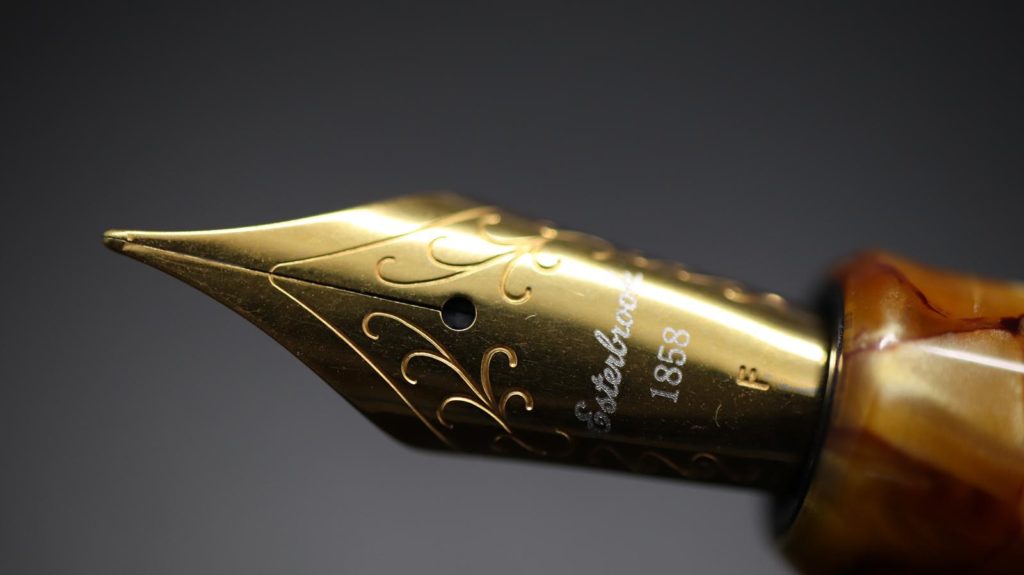 Bryan was in Madrid to attend the Madrid Pen Show and visit the Show Sponsor IguannaSell. IguanaSell is a destination location for fans of pens & watches located in Madrid's business district. Jose, Javier and their entire staff are dedicated to making one's visit a true "experience". They encourage one to take one's time when one shops, to handle the watch or pen to get the feel of it. They invite one to  sit with it a while (literally) to make sure one will be happy with one's purchase.
Kenro and Esterbrook share Jose's dedication to experience. Bryan had a stable of tester pens inked up and ready to be used so people could enjoy the Esterbrook writing experience first-hand. "People could use all of the different nib options available, feel how they are all different and pick the best nib for the way they write."
The Esterbrook brand has a rich history on which to draw, and Kenro views this as a great asset and a great responsibility. "The writing experience is key!" Bryan says of the brand. "Esterbrook is known for being affordable and reliable but it has to be a good writer. Well balanced & easy to use to be sure but it has to write, and write well, every time you pick it up!" He goes on to say, "The Madrid Pen Show is a good mix of vintage and modern pens" and that the Esterbrook line was well received.
The warm reception may be due to Esterbrook's dedication to "bridging the past with the future". An example of this dedication is the optional adapter that lets you use vintage Esterbrook nibs in the modern Esterbrook Estie pen. "It gives modern pen users a glimpse into the vintage pen scene via these nibs" says Hulser. Conversely, it gives vintage pen users a "vintage writing experience" while using a modern pen.
While Esterbrook is well known in the US, especially to vintage pen collectors, it is much less known to new pen collectors and to those in other countries.  That is one of the reasons Bryan is traveling worldwide to spread the word. The other reason for all of this traveling? Kenro is dedicated to supporting and growing the larger pen community. Through personal outreach, social media and "after hours" meet ups, Bryan is helping people get social with the pen community "US style". He comments, "US pen shows are very social events and I wanted to bring some of that to the pen shows we attend in other countries".
This dedication to helping the global pen community grow and prosper means there was a lot of hard work to be done both before and after the show. Despite that, Bryan says he still found some time for sightseeing, shopping and eating! "Madrid is a beautiful, open and pedestrian friendly city with historic squares and fountains".
He took in several of the "Must See" sights in Madrid. Some of those included The Palacio de Comunicaciones in La Cibeles Square, Edificio Carrion in Callao Square and the symbol of Madrid, the El Oso y El Madroño statue in La Puerta del Sol.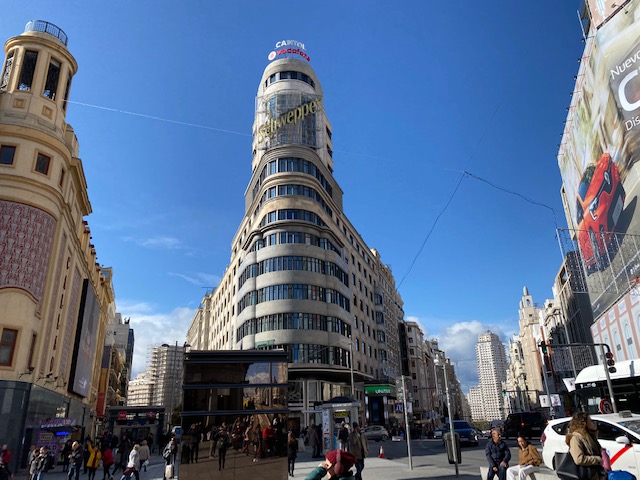 In addition, Bryan found the Puerta de Alcalá near Retiro Park particularly fascinating. Not only was it historic and beautiful, it is not too far from Fuencarral Street, some of the best shopping in Madrid! Designer brands share the street with local sights to give the visitor a complete shopping experience. He summed up his own experience by saying "Madrid has great shopping and very friendly people".
While Bryan was somewhat tight lipped about his shopping experience, he was happy to talk about the culinary scene. "The food in Madrid is amazing!" he says. Bryan was particularly taken with the beauty and the variety of Tapas, "It's like eating art!". He also enjoys the sense of community you get by sharing a meal with some of the other vendors attending the show. When asked about the nightlife in Madrid, Bryan laughed and said "Nightlife? For people from the US, having dinner at 11PM IS nightlife. People loving life and enjoying each other's company makes even dinner sound like a party!"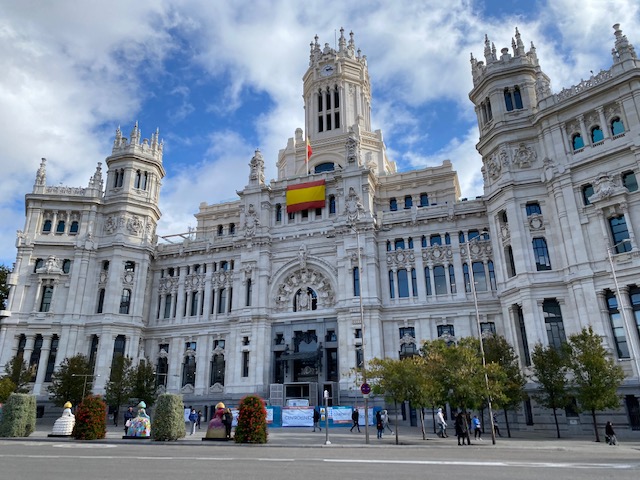 Hulser hopes to return to Madrid in 2020. He still has beautiful places to see and interesting people to meet. See you next year!
For More information visit:
https://www.esterbrookpens.com/