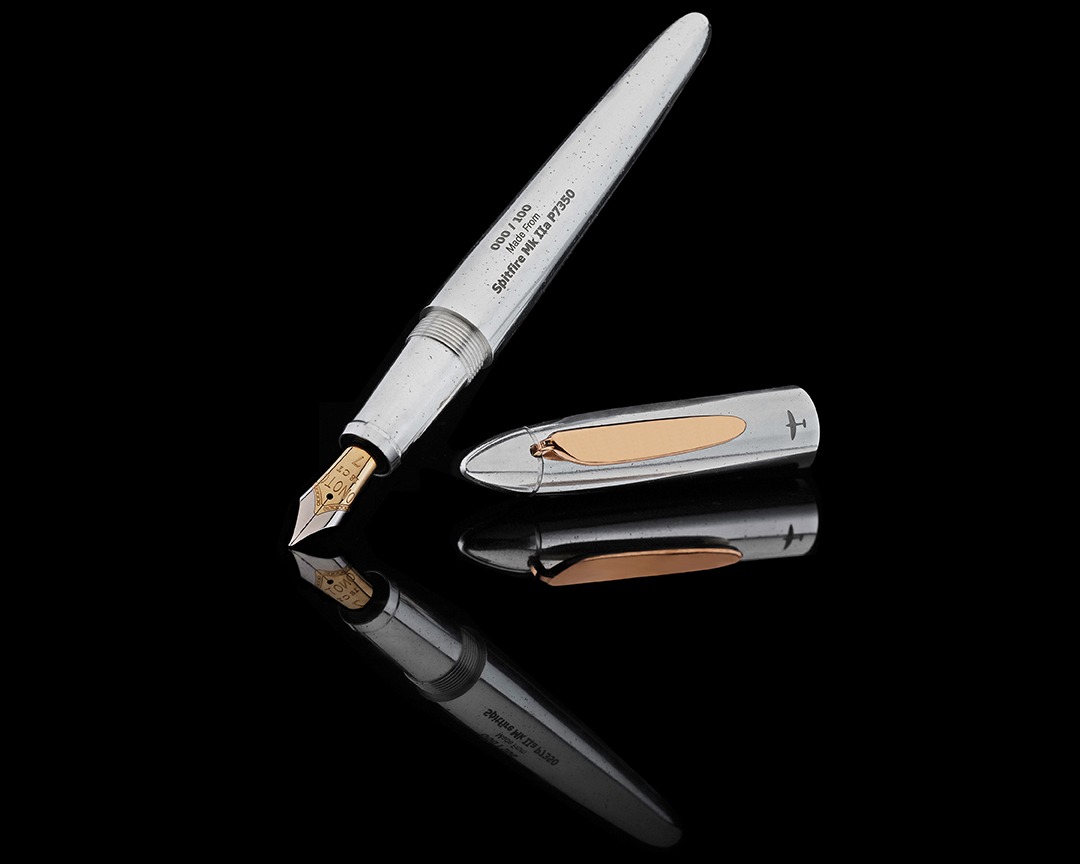 Onoto Spitfire ready to rule the skies, again!
Come September, the Onoto Spitfire Pen is going to be featured in the new ITV series, 'Made In Britain'. At onoto, the excitement is naturally palpable: "We can't wait to share this precious collaboration and historic memento with the world because we believe that 'Made in Britain' deserves a wider platform and acknowledgement. We too possess craftsmanship skills worthy of nurturing. And Onoto's heritage is a testament to the importance of preserving centuries of know-how" said the official spokesperson.
During a recent recording for the programme, Onoto Chairman, James Boddy, had the privilege of coming face-to-face with a Supermarine Spitfire that fought in the 1940 Battle of Britain. It was this Spitfire P7350 that provided the raw material, duralumin, for crafting the pen.
The hanger at RAF Coningsby in Lincolnshire, England, set the scene for what was to become an emotional interview with James. His father, Pilot Officer Albert (Jim) Boddy, flew Spitfire missions during World War II. For James, having such a close audience with this splendid warplane brought home the heroism and bravery of all who had fought in the conflict.
Onoto's collaboration with TMB Art Metal of London made it possible to create a 100 limited edition Spitfire fountain pens expected to become available in September. A significant number are already reserved but there is still a chance to secure your own piece of history.
The Spitfire Pen
A limited edition of 100 fountain pens crafted using Duralumin (a form of aluminium) originating from 1940 Battle of Britain Spitfire "P7350".
In celebration of the Spitfire's sleek curves, the pen's basic design features a gentle radius throughout, the cap being crowned by a propeller spinner, with the clip, made of bronze, in the form of a propeller blade. The overall effect comprises a triumphant amalgamation of form, function and history.
For More information see earlier story:
The Limited Edition can be ordered here: