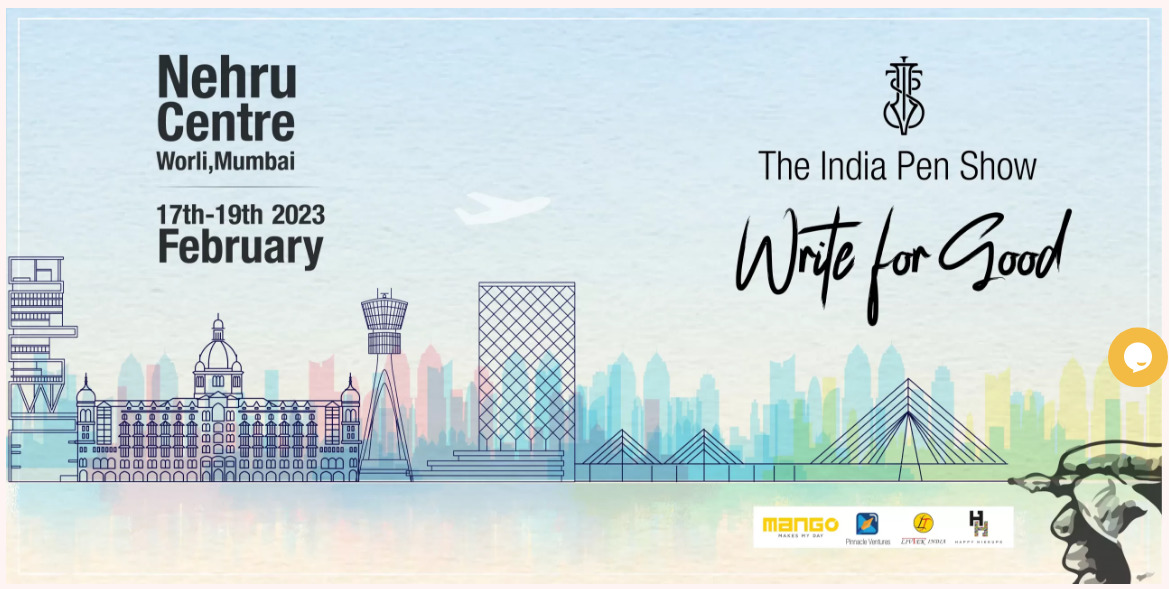 The 1st Edition of the India Pen Show (TIPS) in 2019 was a watershed event. It was to date, the biggest show of its kind in India; was reasonably well organized at the Nehru Centre in Worli; had solid participation from fountain pens, inks, and accessory makers from all parts of the country (including the presence of many foreign brands through representatives); had many exciting side events including those on Calligraphy by masters like Achyut Palav and Prof K C Janardhan; and in terms of sheer footfalls was one that set the highwater mark.
Officially conceived and executed by pen lover Vishal Singhi, though the moving force behind the extravaganza was undoubtedly the swashbuckling Nisha Singhi, fountain pen enthusiast and lady entrepreneur extraordinaire. A virtual who's who from the world of fountain pens had lent their weight as sponsors. However, it was the sheer excitement of the average fountain pen lover and collector, who treated to a show like this for the first time, had showered their unstinted support, their enthusiasm making the event into what it had turned out to be. The most important point that needs to be underscored about TIPS 2019 is the fact that the industry participants who had taken up tables at the show had all recouped their investments, and the sheer number of eyeballs that they attracted alone had justified their presence.
What TIPS had achieved, and this I say without a semblance of doubt, was to bring a huge chunk of the scattered pen makers, experts, and aficionados together, all under one roof. For the first time, and all credit for this goes to TIPS, the industry hitherto engaged only in turning and pushing their products, often within a very small geographical limit, had got a glimpse into the vast expanse of the potential market and mark my words, many had gone back from TIPS with stars in their eyes, their hearts racing. Many Pen Shows had followed the TIPS in different parts of India, (including TIPS 2, again in Mumbai) but it will not be an overstatement to say that none of them were successful in breaking the standards that TIPS had set for such shows with its first offering.
Then Covid happened, which was followed by the clamping of the lockdown. And as we struggle in the aftermath, it is increasingly becoming evident that it was a mixed bag for the fountain pen, paper, ink, and accessories industry. Logistically it was a nightmare, as both the inward (raw materials, labour) and the outward (retail sales, distribution) flows were affected, often substantially. As a matter of fact, some manufacturing entities are yet to physically attain pre-Covid production and distribution figures. However, on the flip side, the way a concerned population took up the fountain pen as a sustainable means, not only to protest against runaway pollution and digital overwhelm, and the way the action shifted from the brick-and-mortar stores to e-commerce platforms has come as a boon to many. The numbers that are now being reported, and mind you, Indian manufacturers are extremely tight-lipped about divulging details, are very encouraging to put things mildly, and overall, the industry seems to be poised for a big leap forward. And this, after taking into consideration the way the market has been expanded, both geographically and in terms of numbers, thanks to the shift to e-commerce.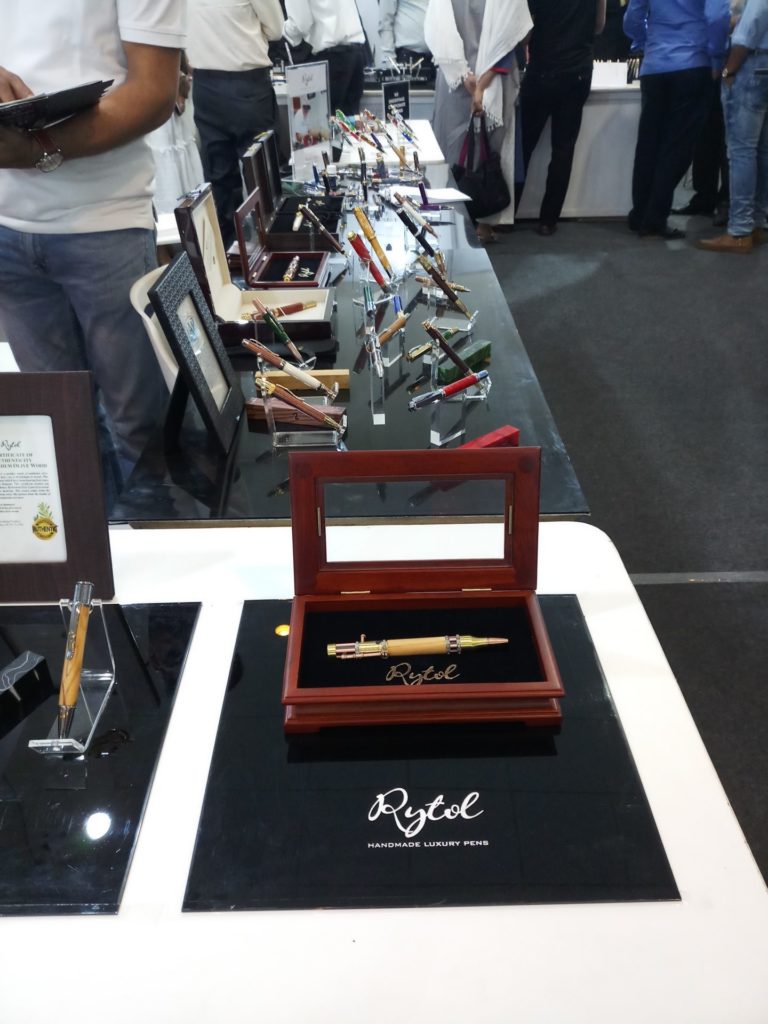 And why not? The fountain pen and ink are making a huge comeback. Doctors are recommending their use to fight finger fatigue and different kinds of orthopedic ailments. Psychologists are using them to combat psycho-somatic issues. Teachers and parents are resorting to them as an aid to wean children away from digital damnation and to help them retain knowledge better. And increasingly, a global community of aficionados is picking them up as a hobby, even as people embrace them as a sustainable option against the menace of use-and-throw pens that are choking Mother Earth, pushing us all towards the precipice. The intervening years have also witnessed the Indian fountain Pen community growing by leaps and bounds and today the sheer number of users and collectors can make experts from many countries grasp in wonder.
It is with this as the backdrop that the 3rd India Pen Show is being organised at the Nehru Center, Worli, from the 17th to the 19th of February, 2023. The theme of the show will be "Write for Good."
More than 50 brands from around the world will display their products as far as confirmations to date suggest. 5000 plus visitors are expected to visit the 3rd India Pen Show – and these are conservative estimates – where they can interact with some of the most respected collectors, academics, calligraphers, and pen, ink, and ephemera historians. Members of different fountain pen communities from around the country will also be present. The 3-day extravaganza will also feature several side events like handwriting, lettering, and calligraphy workshops; talks and presentations on fountain pen collecting; ink testing ceremonies; and the like. It will not be an exaggeration to say that the 3rd India Pen Show, acknowledged as the biggest event of its kind in these parts of the world, is hoping to shatter all previous records in terms of quality, content, and participation this year.
God willing, I will be there. Here is hoping that I catch up with you in the venue itself.
For more information visit the Event Website: https://theindiapenshow.com/
And here is the video: The 3rd India Pen Show – a curtain raiser – YouTube