Handwriting is an art that is slowly being lost to keyboards, and we must do our bit to preserve it. Handwriting and note-taking is said to have many benefits, especially for students, like activating the brain, reinforcing literary development, and improving memory among many others. There is arguably no better instrument for this very purpose, than the fountain pen.
For today's Gen Y and Gen Z, a fountain pen is a thing of the past – an anachronism, having no place in the modern and digital world. But as we all know there was a time when fountain pens were as ubiquitous as ballpoint pens are today.
Now, coming to the main point: fountain pen use in educational institutions.
From middle school onwards students start using pens to write, and they most commonly use ballpoint or gel pens. While these pens serve their purpose quite well, fountain pens can have other added benefits like heightened fine motor skills, promoting a sense of caring for their belongings and arguably, better handwriting. And when all of this is put together, it leads to a more focused and diligent student who can take pride in his or her work. They also help develop a more relaxed writing style and grip, which prevents our hands from fatiguing thereby allowing for long writing hours, making them even more beneficial for students.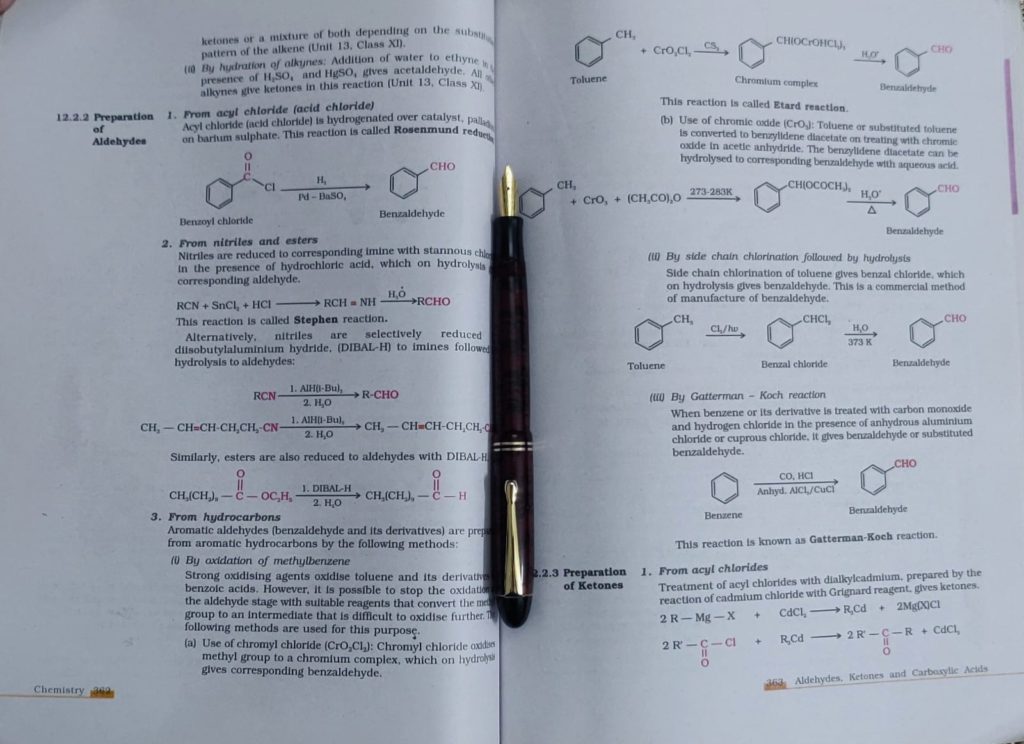 There's also the persistent myth that fountain pens are expensive, which makes them unaffordable for students, however this is not always the case. There are plenty of pen and ink manufacturers – both Indian and foreign that offer very affordable equipment, which, when handled well can last years if not decades, and when compared to the recurring costs of procuring ballpoint or gel pens, these even prove to be cheaper in the long run.
Another collateral benefit from this would be the revival and sustenance of old Indian fountain pen-smiths who at one point spearheaded the Swadeshi movement and armed generations of Indians – with pens – the weapons that ultimately won us independence and wrote our sacred constitution! Some of these brands still exist, somehow producing affordable and quality pens and inks while barely staying afloat. These brands, like almost all others, were very adversely affected by the CoViD-19 pandemic.
If schools – with government help – source pens and inks for their students from these pen makers, a win-win situation is created which will yield all the above stated benefits for the students and will also increase employment and revenue, which can provide a small but significant boost to our economy. Purchasing a fountain pen from these pioneers of the swadeshi movement would be a fitting contribution to our nation, especially during the 'Azadi ka Amrit Mahotsav' and 'Amrit Kaal' celebrations of our 75th year of independence from colonial rule.
There is a definite environmental benefit too – billions of ballpoint pens are thrown away yearly and they end up in landfills and water bodies where they seriously harm marine life and pollute the land. With time they also form microplastics which are extremely detrimental to marine and terrestrial life. Their production also uses a lot of resources. Fountain pens on the other hand are known to last for years and are a far lesser burden on mother earth, and when made with natural materials like ebonite-which is a hard rubber- it can even biodegrade! They can be continually refilled from glass ink pots which are recyclable themselves.
In conclusion, fountain pens – especially for students – provide an environmentally safe and an economically viable alternative to "conventional" writing instruments which can ultimately contribute to both character building and nation building!
Adarsh V. Lakshman is an Indian fountain pen enthusiast currently studying in class 12 at Delhi Public School, Hyderabad. His fascination with fountain pens began at a very young age after being introduced to them by his grandfather. His other hobbies include free-flight aeromodelling, and stamp collection. He is also a trained musician who plays the tabla, harmonium and organ.