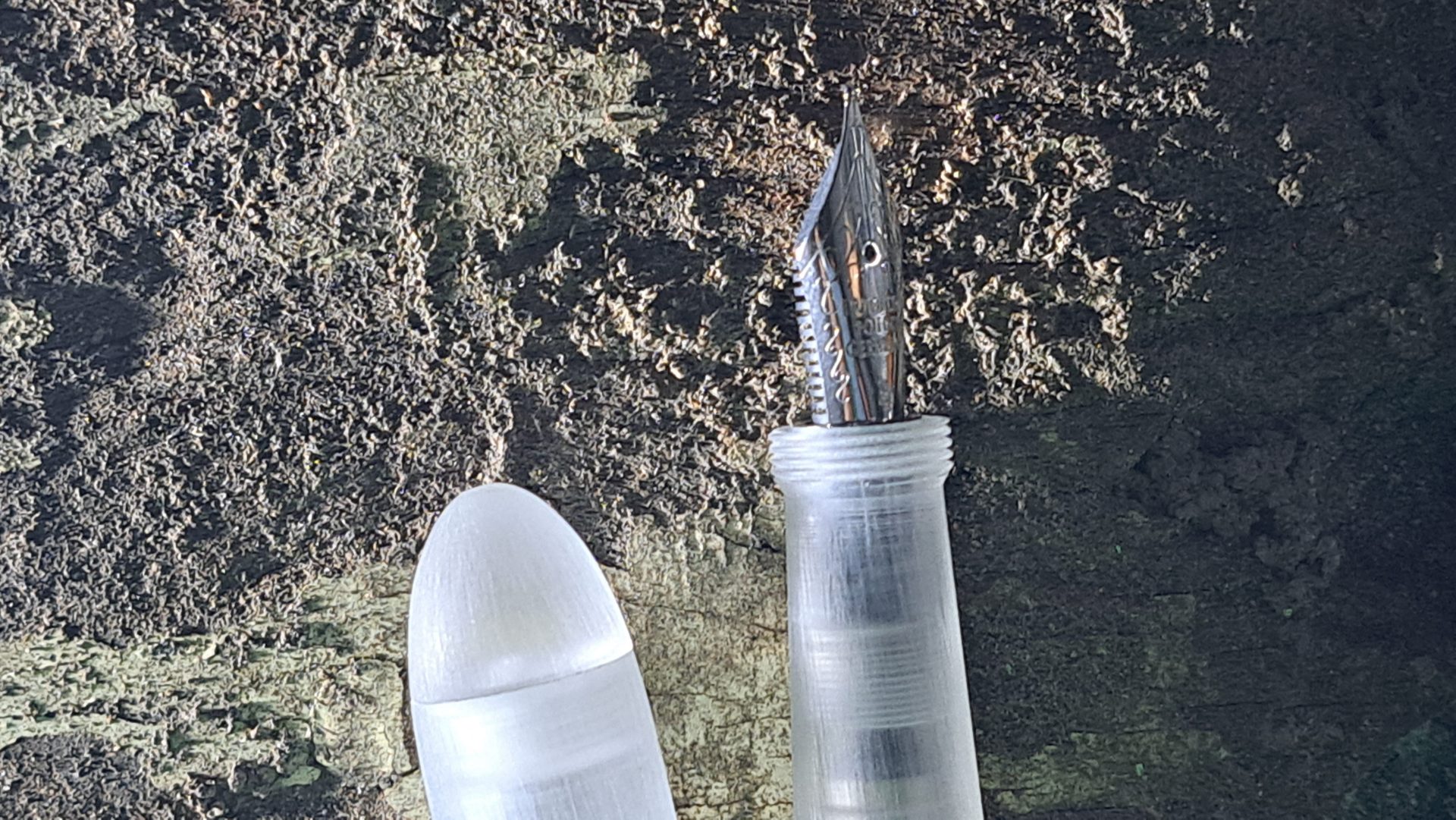 Like most fountain pen lovers in India, my first hand turned, India made ebonite pen was a Nauka from ASA pens in Chennai. I had stumbled on to their website and placed an order, which was in due course of time, fulfilled. One order had followed many others and it was only much later that I came to know the owner of ASA Pens – Subramaniam, aka Subbu, aka Anna. One thing had led to another and it wasn't long before I realised that Subramaniam is a childhood friend from Kolkata. Small indeed is the world.
(For those who don't already know, before settling in Chennai, Subramaniam was in Kolkata, speaks excellent Bengali, had did his schooling here, went to the BESC and picked up his love for the fountain pen, here in the city. But that is another story.)
The Nauka is the largest selling model from ASA, a "cult classic" if you may. I call this a Cult Classic, as it is this pen, that many of us feel, has helped revive the interest in Fountain Pens in India, and I say this knowing well that I will be hauled up by the puritans for exaggerating. Point is, while many an aficionado had talked about the need for a pen like the Nauka, and the fountain pen forums in those early days used to be abuzz with such talk, it was Subramaniam who had gone ahead and got the ball rolling.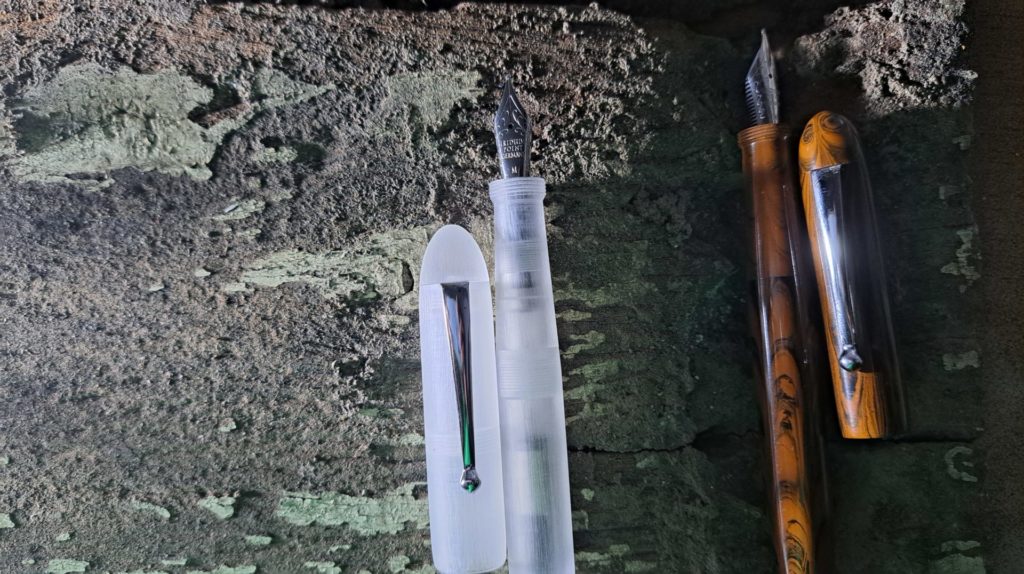 Ebonite (or acrylic), hand turned, three in one, with imported converter (or cartridge) and nib. This trend, which has become near ubiquitous these days wasn't there a long time ago. And it can be said with a reasonable amount of certainty that ASA was one of the early movers in this segment, creating it, as it were, in its wake. "I won't dare to call myself the pioneer" says the ever-affable Subramaniam, "but I was certainly among the few initial players. It is a matter of great happiness that the segment has taken off, and I am indeed honored to have played my little part in the ever-evolving fountain pen story of India".
Now that we talk of the fountain pen story of India, there are interesting pieces of trivia associated with the Nauka, that begs to be told. For one, the Nauka is inspired by the Oldwin Classic, with some obvious design tinkering. And guess what? The design was completely cloud sourced in the social media with, Pritthijit Chaki, Hari Balakrishna and Bobje of FPN doing the honors. As a matter of fact, it was Bobje who named it Nauka, based on the Indian boat, which the pen resembles. The Nauka, is unique in this, as it actually led to a design rediscovery, if one may term it so, a kind of a reinvention.
"The Nauka is a classic case of online collaboration and social media interaction" says Subramaniam, "and it continues to be a prime example of all that can be achieved when fountain pen users and lovers come together for a greater cause, for the sheer love of it all".
The Nauka is a hand turned, coming both in ebonite and acrylic. It sports a German Jowo nib unit which is often coupled with a Schmidt K5 converter. It can also be used as an eye dropper filler and takes cartridges, making it an ideal 3-in-1 workhorse. There are those who point out that the ultra-uniform Jowo and Schmidt combine does not provide much scope of writing variations – "once you have written with one, you have practically written with them all", but like they also say, "you can't eat it and have it too". I will overlook this criticism, for though it is true, it will hold good only in case of subsequent additions, and one can always take conscious decisions to overcome such fatigue induced by a good kind of uniformity.  For, the Nauka is perhaps the most customized pen in India as customers never tire of asking for their unique turns, and Subramaniam, ever the customer-oriented facilitator, never turns them down.
Before I end this piece, there is one thing that I want to dwell upon, not on behalf of a friend, but on behalf of a manufacturer. Please note, Subramaniam is a one-man army and quality pen turners are becoming as scarce as unicorns. Sourcing of parts too is a Herculean task, which in other words means that turning a pen is not only a time-consuming task, but also, more often than not, a perilous journey. Please remember that customising a pen is not the same as buying one off the shelf and pen turning is not the most profitable of businesses (this is truer considering the price bracket that ASA operates in). So, what am I leading to?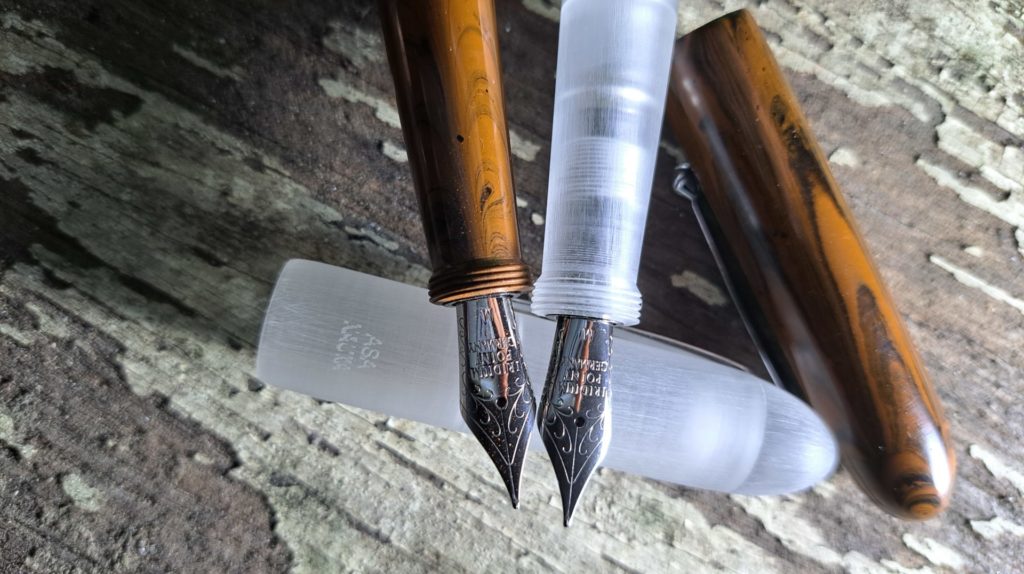 Just a request that you hold your guns if he is a bit late. Please desist from throwing invectives and public castigation in the social media. Your pen WILL arrive. Just bear with the poor man. I am sure that he is trying his best.
Remember, Subramaniam has done more for the industry than many an established player with brands that are generations old. That ASA was a prime mover in the industry, that it was he who helped popularize the 3-in-1 with imported components. It was Subramaniam who from among his peers made the first systematic forays in the social media. It was he who helped plant the Indian tri-colour in the hearts of pen lovers overseas. He deserves your affection. Please bear with him.
For More information: https://asapens.in/
You can check out the video here:
https://www.youtube.com/watch?v=frpBZEEZfz8