Guider Pen Works of Rajahmundri's Hercules.
The late Indira Gandhi used one. Gyani Zail Singh, Babu Rajendra Prasad, Jaya Prakash Narayan, NTR and a host of leaders, both national and international, were known patrons who used them regularly. Pranab Mukherjee and Chandrababu Naidu, too are known to have them in their collection, for the Guider Pen Works of Rajahmundri, Andhra Pradesh, makes no ordinary fountain pens.
The entity was founded by Gangumalla Subba Rao in 1946, who had mastered the art of hand turning pens under the watchful eyes of the Father of Indian fountain pen making Kosuri Venkata Ratnam (K V Ratnam) of Ratnam Son. As a matter of fact, strange as it may sound to the uninitiated, Guider Pen Works was floated with the blessings of the Ratnam brothers, who were not only deeply revered, but also considered as patrons.
In keeping with the traditions of the house of Ratnams, Guider too followed a philosophy that put quality before all else. The Raw materials used have uncompromisingly been of the highest quality, the craftsmanship unparalleled and the sheer aesthetic beauty of the pens – breath-taking, to put things mildly.
Naturally, it wasn't before long that the Guider name had become synonymous with perfection and at its peak, the entity used to employ as many as thirty hands to support the master as he personally turned each pen into a work of art. Gangumalla Lakshman Rao, the younger son of the master was equally involved in pen making and it is to him that the credit of introducing a number of innovations and adding versatility to the product line goes. He has been at the helm of affairs since 1975 – and is known to use the same machines that were imported from Germany more than six decades ago, apart from working on ebonites imported from Japan as they were in those early years.
Guider makes both gold and steel nibs inhouse and though it gives the buyers the option to opt either for a stock nib or a German Schmidt nib, its nib making expertise too, is legendary. Originally, the gold nibs were made under the brand name of Guider, while the steel nibs carried the Star name.
As a matter of fact, Guider has been acknowledged by the Limca Book of Records as the only manufacturer of purely Handmade fountain pens in India.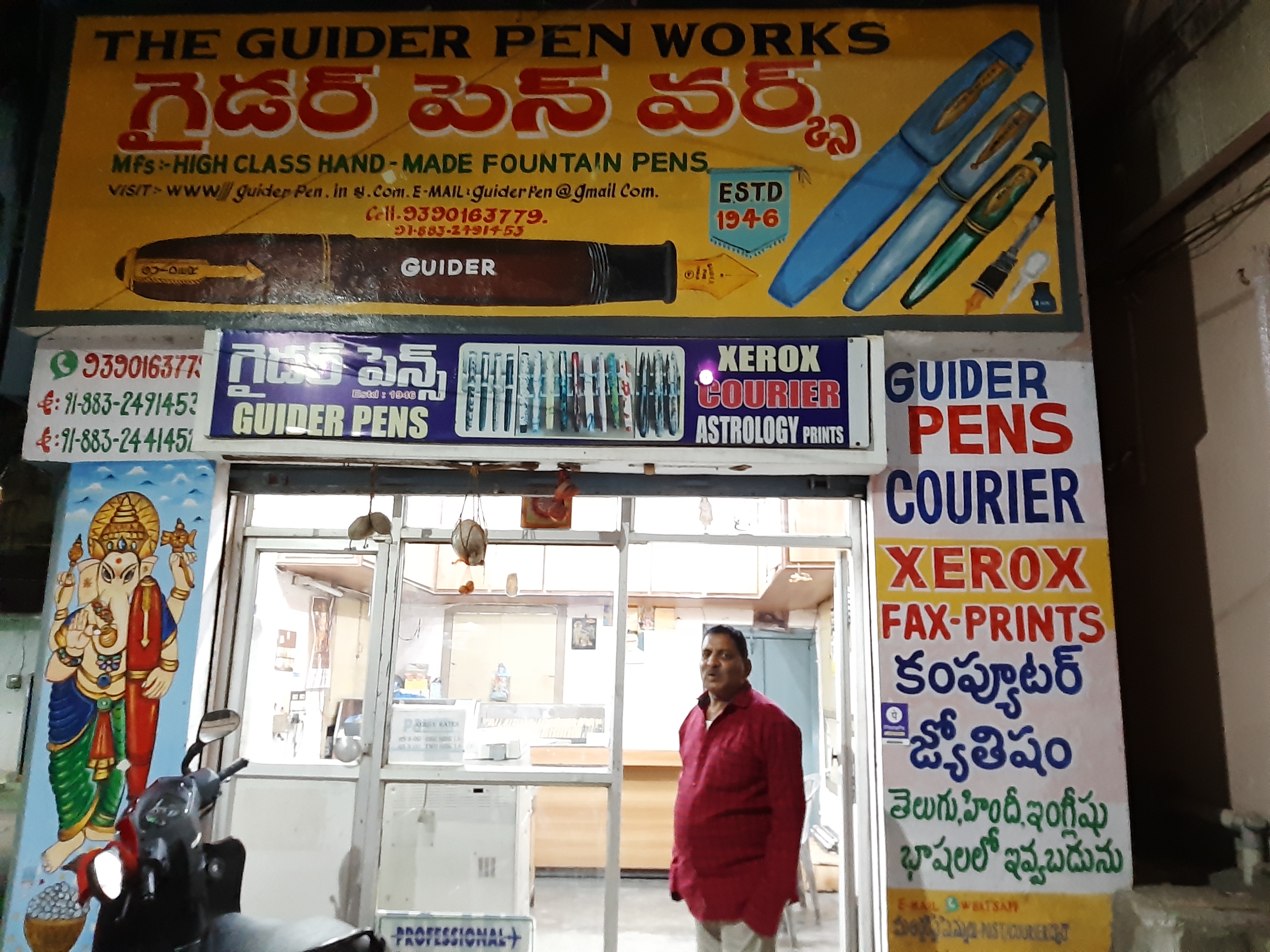 Thus, when fellow fountain pen aficionado Shreyas Yedla told me about his proposed tip to Guider, my first reaction was to request him to get me some pens – any Guider pens, as they are all unique in their own ways. He did not disappoint me and the lemon green "Zimbo" that he has sent me, is now, despite its girth and size that is bigger than what the standard shirt pockets can accommodate, my daily carry.
Calling the Guider Zimbo a beauty is a gross understatement – at first glance it is huge and is heavy to boot . It has no embellishments save a gold standard clip with the Guider name etched on it, a clip that is distinctly small for the size of the pen and looks sadly out of place. But the ebonite is out of the world in terms of look and feel with the polish so well executed that one is tempted to stand up and applaud.
The pen flowed without much of an effort and it wasn't long before it started writing effortlessly, the initial scratchiness of the virgin nib smoothing out with every word. Mind you, for most of us used to writing with "standard" pens, using the Zimbo will not be a cakewalk – it is, like I said, big, fat and heavy and will therefore need some getting used to. But then again, like they say, the taste for champagne and caviar are acquired ones. The Zimbo too, will need your love, before it blends into your grip and becomes an extension of your soul, pouring your heart out on the papers. And talking of pouring hearts, there will be lots of it as this beauty from Guider is capable of carrying an enormous amount of ink in its belly. Guider, indeed has pulled no punches here, give it a few rounds and the Zimbo will Knockout anything else that there is on the ring. A word of caution though – if indeed you get used to writing with this pen, you will find it difficult to write with most other pens, for they will be hard pressed to match the sheer pleasure of writing with the Zimbo and may even feel a bit of a lightweight, frivolous even!
For More information visit: https://guiderpen.com/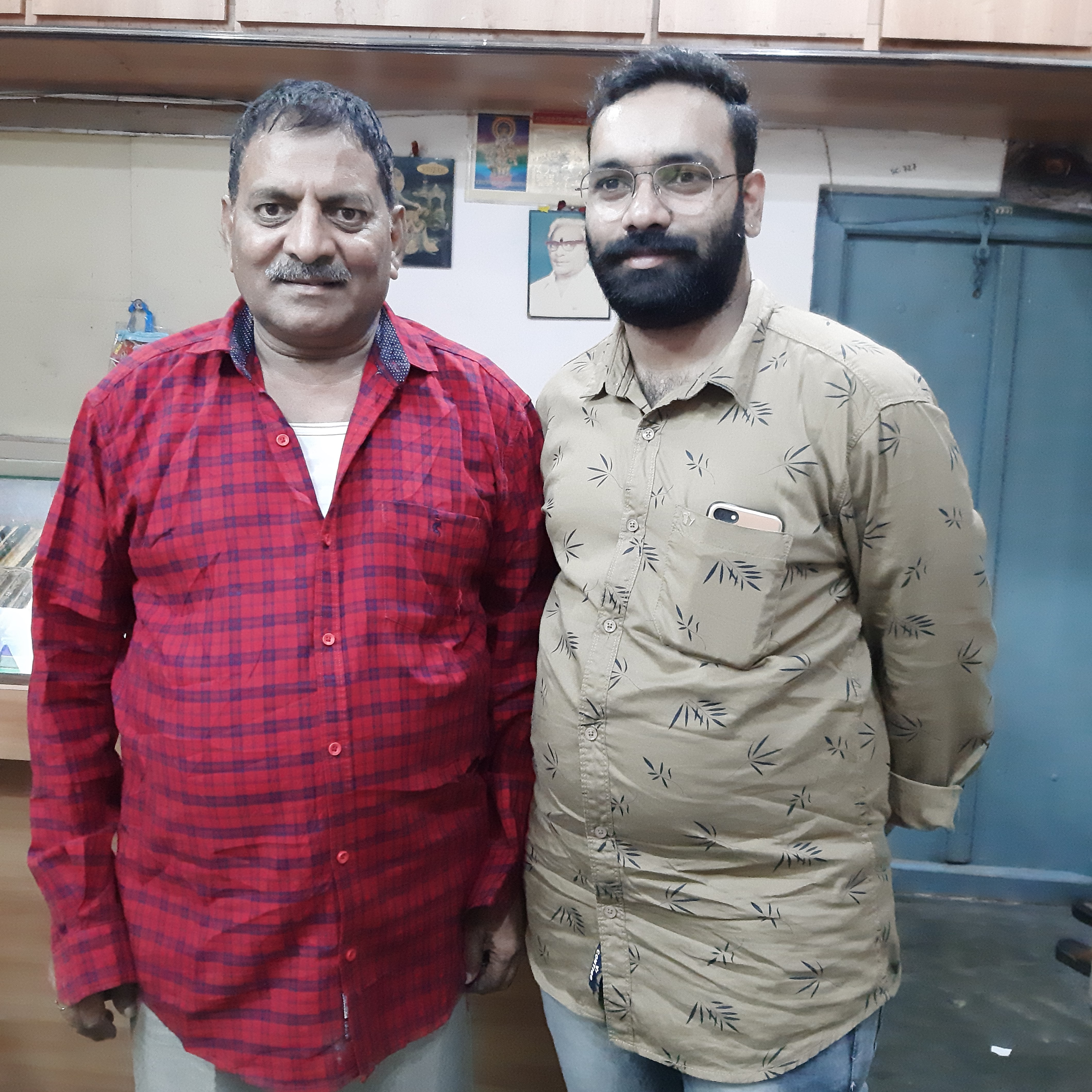 (With inputs from Shreyas Yedla, a banker based in Hyderabad and a collector of fountain pens made in India. His obsession is Indian ebonite pens and he is deeply fascinated by the stories that each pen tells – of a time when giants walked among ordinary mortals, when thoughts were penned on paper and when fingers were strained with ink.)