Kaweco: Our passion goes just as profound for the smallest details as it does for the massive difference between our writing instruments and cheap, mass-made products. Our designs stem from another era when tradition and craftsmanship were still synonymous and some clocks seemed to go a little slower. We took the fascination Kaweco pens had back in the days and translated these values to today's refined and increasingly demanding times. We were creating products that keep the given promise of standing up to being much loved and seasoned companions every single day of the journey, time and time again.
Inked Happiness:  Kaweco has just renewed its inkwells in smart, sustainable packaging. What is special about the new inks? What exactly are cruelty-free and vegan inks?
Kaweco: The inks themselves are still the same Kaweco inks, ie, you still get the usual quality and colours – but this time with more content. Vegan ink means that no animal products are processed. So, the pigments that are processed do not originate from animals. Cruelty-free simply means that no animals are involved in the process of developing our inks.
Inked Happiness: Is Sustainability restricted only to the packaging? Or are the inks too eco-friendly, climate neutral and sustainable?
Kaweco: We have improved the packaging by no longer using plastic but cardboard. Also, the glasses are now absolutely leak-proof. The increased content means you don't have to buy more as often. The new ink glasses are more efficient, which noticeably reduces the CO2 footprint. The inks themselves are harmless and do not cause any harm to the environment, animals or humans when they come into contact with them.
Inked Happiness: Considering the fact that the fountain pen is perhaps the most sustainable among the writing implements, how important is it that one fills them up with the right kind of inks?
Kaweco: Unless you need it, you should avoid document-true ink and use water-soluble ink, as the fountain pen will not dry as hard or fast. Otherwise, care and cleaning are the more important focus to have a fountain pen for a long time. Longevity means sustainability in our philosophy.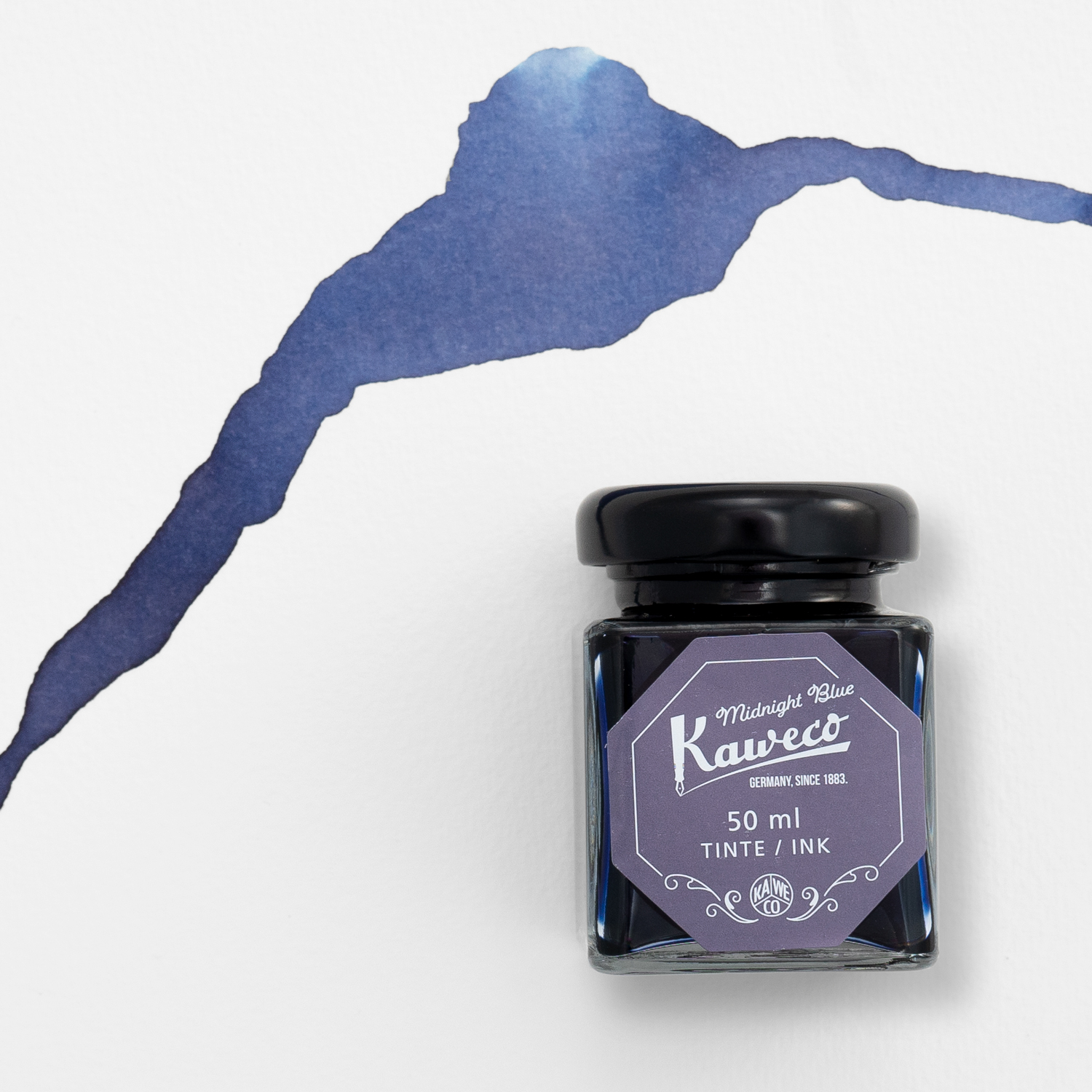 Inked Happiness: What is Kaweco, a global icon and a legacy writing instrument brand, doing to spread awareness about being sustainable while communicating, especially writing in general and writing with a fountain pen in particular?
Kaweco: A product becomes a problem for the environment only when it is disposed of improperly. The longer you can use a product, the less negative impact it has on the environment. Therefore, we take care to process high-quality materials, a stable construction, and good production quality. A timeless design also contributes to the fact that you still enjoy using a product after 50 years. In addition, many of our writing instruments have replaceable springs, which enables quick and easy repair. In this way, the service life of the product extends.
Inked Happiness: How does Kaweco view ink cartridges? Don't use-and-throw cartridges pose the same threat to the environment as most ball point pens which have become a menace inevitably landing up in the landfills and the ocean floor?
Kaweco: The fact that ink cartridges can enter the environment and become a disposable product is a fact. Ink cartridges are made of PE and are therefore suitable for recycling after consumption. While a disposable ballpoint pen is made of several materials, a cartridge is made of 100% PE. This allows recycling, while the ball pens material mix even prevents it. But we are also working on alternative materials. Maybe one day, there will be a mass out of plants. The better alternative to cartridges is a converter because it can be used multiple times and has a service life of several years.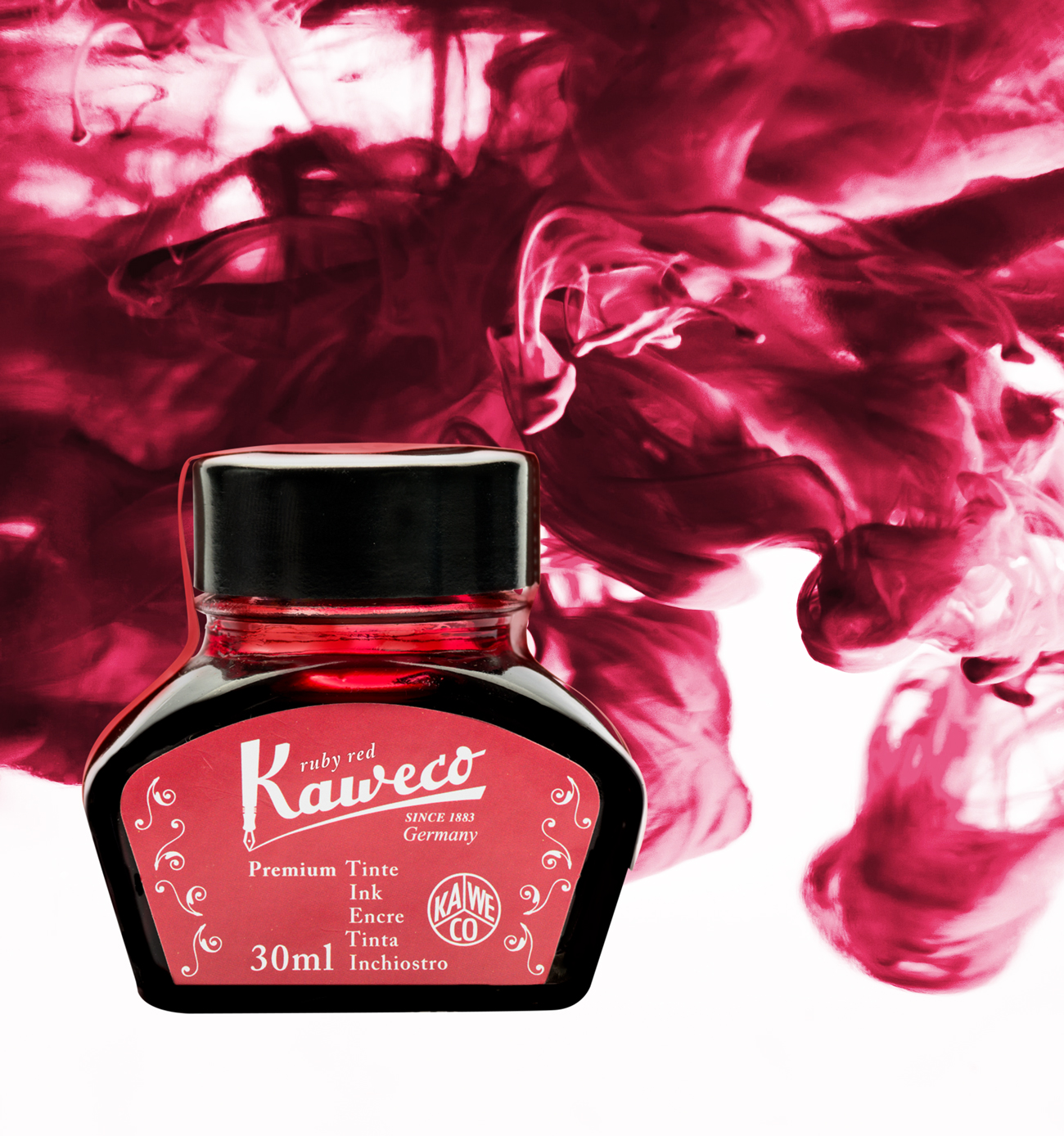 Inked Happiness: What ARE Kaweco's plans in the immediate, near term? Can we expect the fireworks to begin once the pandemic eases a bit and the vaccines start working?
Kaweco: We will not stop continuously improving our products and expanding our assortment with contemporary materials and colours. With the new Kaweco Collection, we want to offer our Kaweco fans something special. The Perkeo series provides fresh and trendy colours. Not to mention our Kaweco Sport with EMR technology, which is ideal for writing and drawing on digital devices. Everyone can stay excited because there will be even more exciting products to follow this year.
Inked Happiness: Anything that you would like to communicate to us, innumerable die-hard Kaweco fans in India specifically.
Kaweco: There is now the new Kaweco book in our website!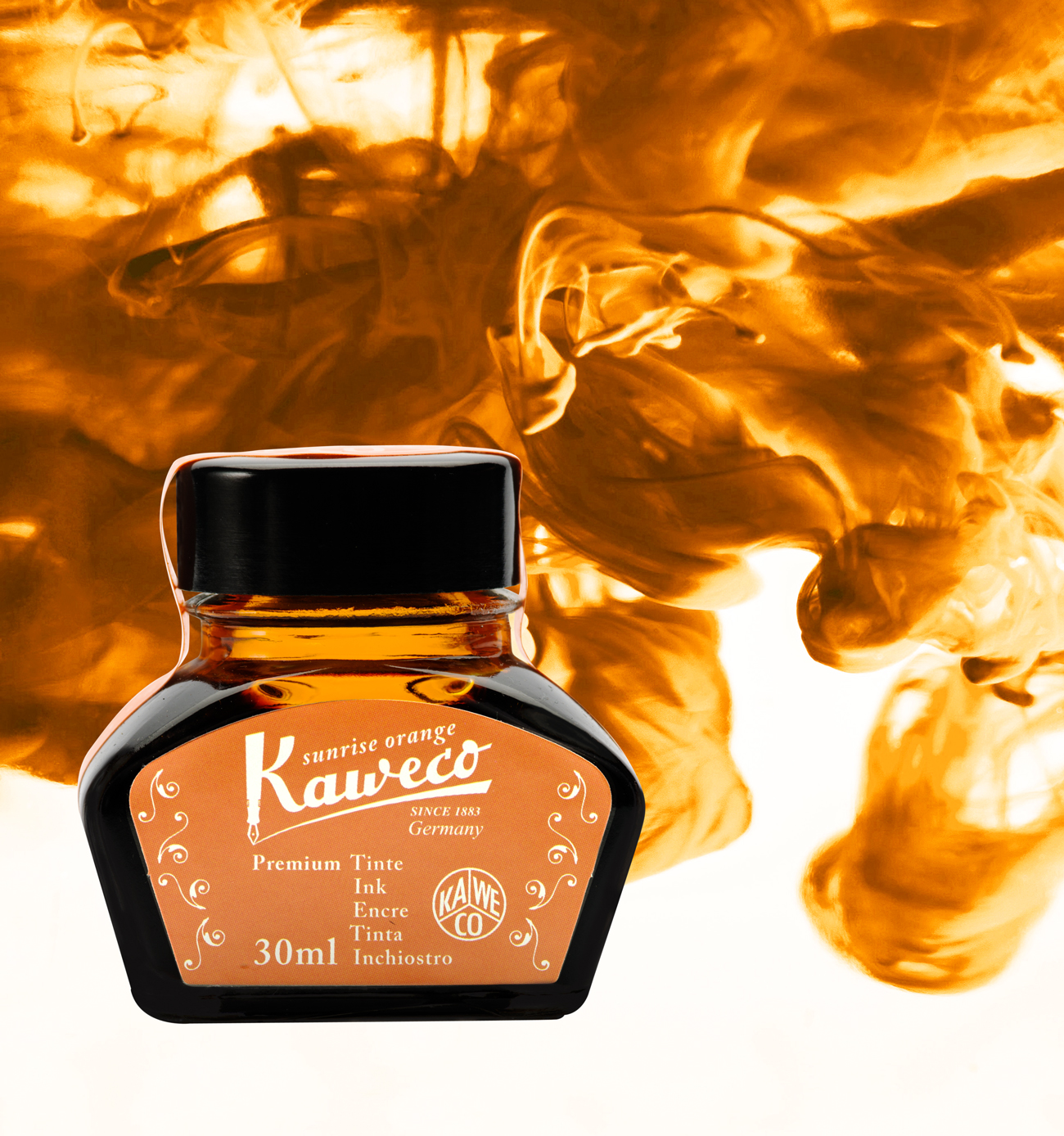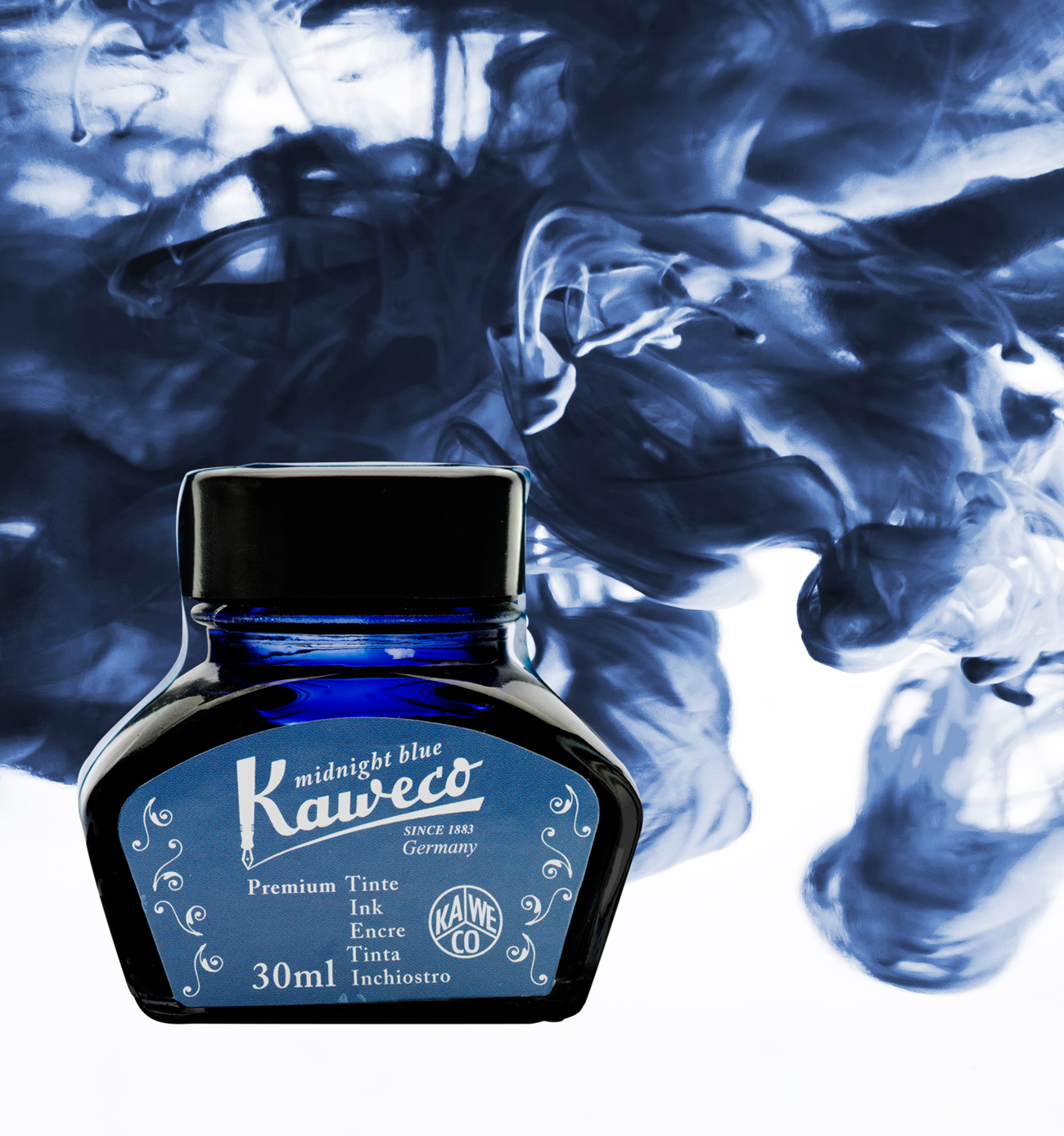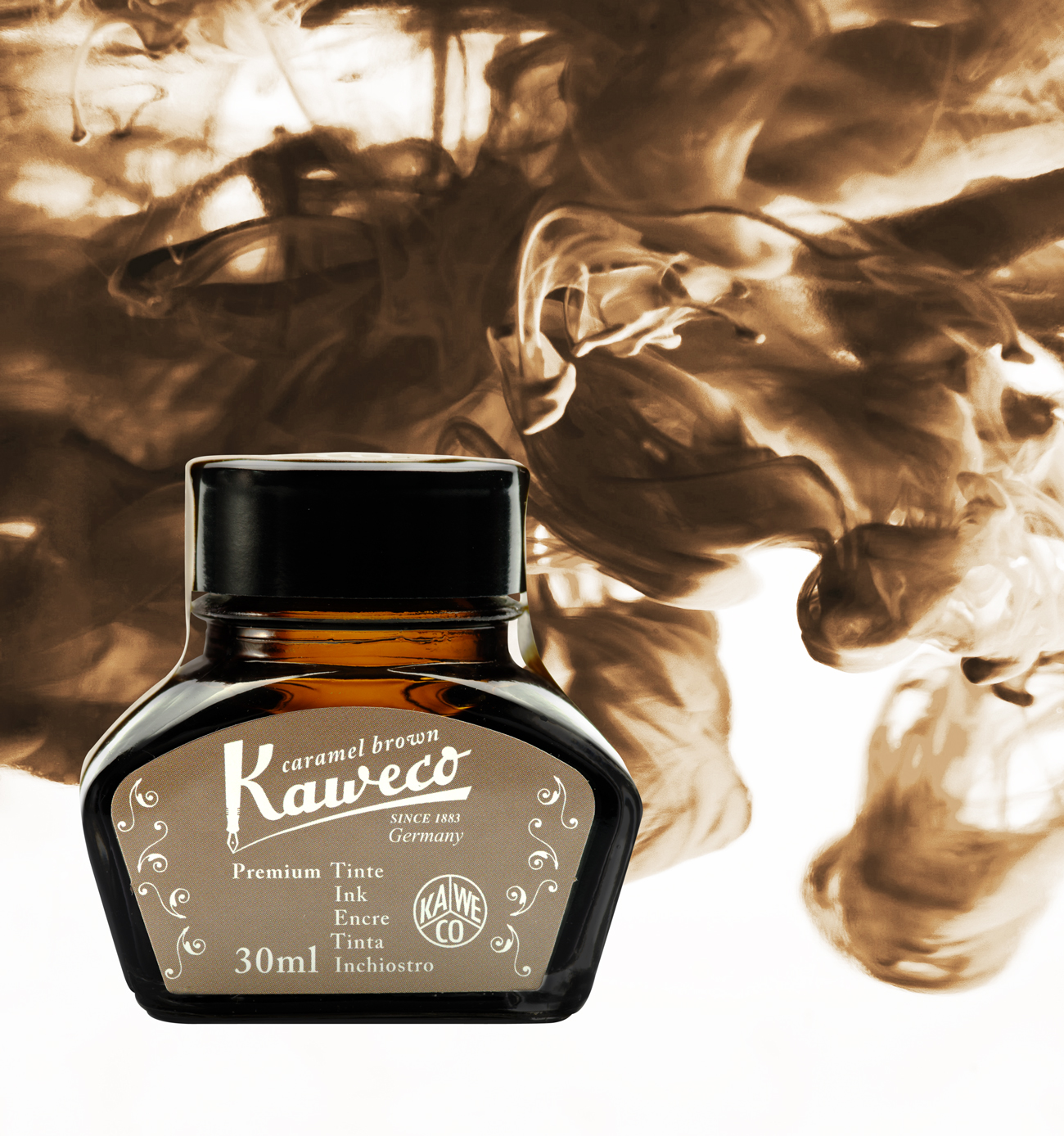 For More Information: https://www.kaweco-pen.com/