Nikko Ebonite – is often considered, in India at least, to be the best that there can be, as far as hand turned fountain pens go. Yoshiko Endo looks after the orders and logistics side of the business in Nikko Ebonite Manufacturing Company – which, with the motto "ebonize your life" has quietly built up for itself an enviable niche with a die-hard global following. A huge hit in India, not many fountain-pen lovers however know the fact that Nikko also makes fountain pens which are available for sale through its website: https://eboyashop.com/. A family run organisation, Nikko stands for the traditional Japanese value system which focuses on providing attention to the minutest details and ensuring that no stones are left un-turned to ensure that the customer is completely satisfied, every time, which explains its enduring popularity among the users. Inked Happiness caught up with Yoshiko Endo, who is also the wife of the President Tomohisa Endo and daughter-in-law of the Chairman Endo Shogo. Excerpts:     
Inked Happiness: How does Nikko continue to make such excellent quality ebonite, consistently? What is the secret behind your success?
Yoshiko Endo, Eboya / Nikko ebonite: All we do is keep doing our best for customers to smile, be happy, and their satisfaction.
Inked Happiness: How popular is ebonite these days, as a material for the manufacture of fountain pens – in Japan and the rest of the world?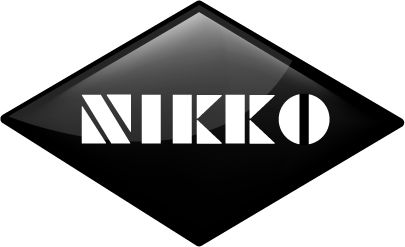 Yoshiko Endo, Eboya / Nikko ebonite: Ebonite is popular for those who like wind instruments, pipes, fountain pens, and classic cars, and is not known for others. Ebonite is excellent as an insulating material, but some electricians don't even know it. There are people who know ebonite but don't know ebonite made in Japan. We started making our fountain pens in order to make more people know ebonite made by us, Nikko Ebonite mfg.co., ltd. in Japan.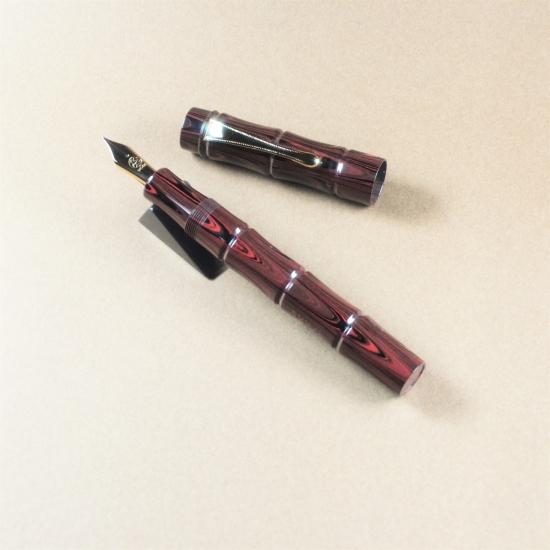 Inked Happiness: Do you see a global surge in the demand for fountain pens and ebonite? How does the ebonite market look like to you?
Yoshiko Endo, Eboya / Nikko ebonite: Demand for ebonite will increase if it becomes more familiar with people and known to people that ebonite can be and is often used everywhere in their daily life.  In addition, we'd like people to know that we are the only ebonite manufacturer in Japan making good quality ebonite with Japanese pride.
Inked Happiness: What do you feel about ebonite made in India? On a scale of 1 to 10, if Nikko ebonite is in 10, here would you rate ebonite made in India? How would you rate ebonite made in Europe?
Yoshiko Endo, Eboya / Nikko ebonite: I'm afraid to say that we can't value ebonite made by other companies, because we understand how hard they work as we do. At the same time, evaluation is different up to users' needs. We work hard to maintain the quality of ebonite Nikko has had over the years and bring out its goodness.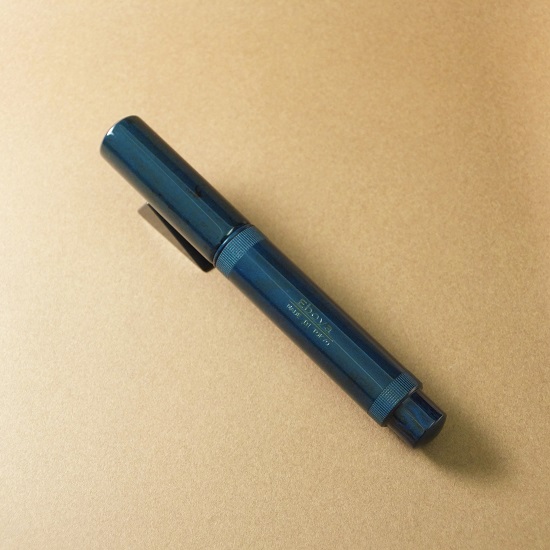 Inked Happiness: What kind of demand do you have from India? Who are your major Indian buyers?
Yoshiko Endo, Eboya / Nikko ebonite: We have many frequent customers / repeaters in India, who love our coloured ebonite rods as well as black ebonite rods. We don't know why… rather we'd like to know why so many people in India love our ebonite!!!
So happy and honoured to offer our coloured ebonite to people in India who have highly aesthetic eyes.
Inked Happiness: We have no idea about fountain pens made by you – why haven't you tried selling them in India? We would love to have them in our collection?
Yoshiko Endo, Eboya / Nikko ebonite:  Our web shop is here: https://eboyashop.com/
All that we have is sold here and it's available for all the customers throughout the world.
Please visit our web shop!
Inked Happiness: Do you think that fountain pens are making a come-back around the world? Or is this just a fashion, a fad, that will wear out?
Yoshiko Endo, Eboya / Nikko ebonite: I think fountain pens have a deep charm that other writing instruments do not have, which make some people use old fountain pens even after repairing again and again. Being able to see the liquid ink coming out or feeling liquid may stimulate people's instincts deeply. That's why I'm pretty sure "writing with the fountain pen" will not decease in the future.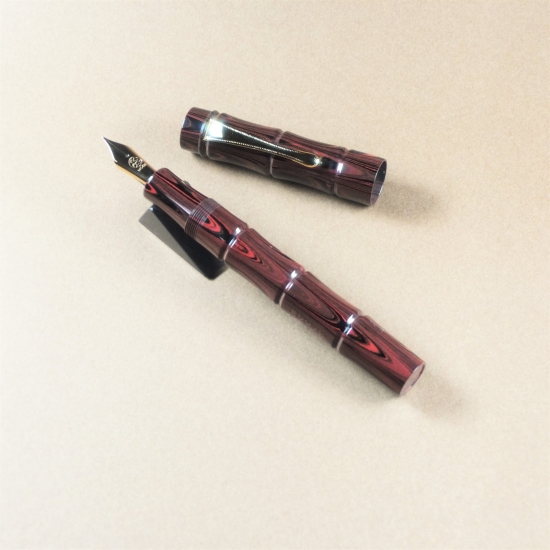 Inked Happiness: Anything that you would like to communicate to our readers.
Yoshiko Endo, Eboya / Nikko ebonite: Thank you for having us. We have people from India in our neighbourhood, Arakawa, Tokyo, Japan, far from India tough. We are happy if people in India know our challenges and works. Please visit and enjoy our web page and Instagram, as well.
Web shop  https://eboyashop.com/
Instagram  @eboya_made_in_tokyo
NOTE ON EBONITE:
For the uninitiated, Ebonite is hard rubber – shiny and "synthetic". It is made by vulcanising natural rubber, a process that was invented by Charles Goodyear in 1839. It is called ebonite as it was developed to replace the use of Ebony Wood which was increasingly becoming scarce and expensive, apart from the fact that initially it used to be available only in Black hues due to the use of carbon black as a filler material in the process. Ebonite was like a manna from the heavens for the early fountain pen manufacturers, because of its high resistance of chemicals, excellent ability to respond to machining, great insulating and thermal conductance characteristics. Ebonite provides a tactile sensation that is way superior to plastic and other materials used for the manufacture of pens and the fact that the early black palette was soon expanded to include mottled as well as a number of exotic colours have only added to its popularity among fountain pen aficionados – turners and connoisseurs alike.