The Pelikan Hub is a wonderful initiative. Imagine, fountain pen, ink, and stationery lovers coming together in their respective cities around the world, simultaneously, to celebrate their passion for the pen. Imagine Pelikan sending gifts for all those who go through the process and register to attend the event, no questions asked, shedding no tears to split milk (or is it ink?) over commercial considerations and other such petty matters. Thank You, Pelikan.
This year, witnessed the birth of a new hub venue in Rajarhat, Kolkata. All kudos for taking the initiative goes to Bodhisattva Chattopadhyay who, apart from getting the necessary clearances from Pelikan, roped in Samir Chakravorty to ensure the conduct of a hub, in the exact letter and spirit with which they were intended to be held. Dr Adhish Basu, the hub master, provided the venue, while his wife, Dr Ipsita Basu played the perfect hostess. The savouries were sumptuous, the discussions wholesome and the camaraderie infectious. One attraction was the presence of noted ephemera collector Sudipta Chatterjee, who regaled those present with his deep insight into collecting and the world of collectors.    The fact that the entire evening was spent without being courted by vested interests and the shenanigans of commercial undercurrents desperately trying the woo the participants, was perhaps the high point of the event.
This being the first in Rajarhat, which one must admit, is a bit off our beaten track, there were not many participants. The organisers tell me that many who had confirmed participation could not make it for various reasons. The organisers have also requested me to communicate the fact that all gifts earmarked for registered participants who could not attend will be sent to them. Another very healthy gesture. Thank You.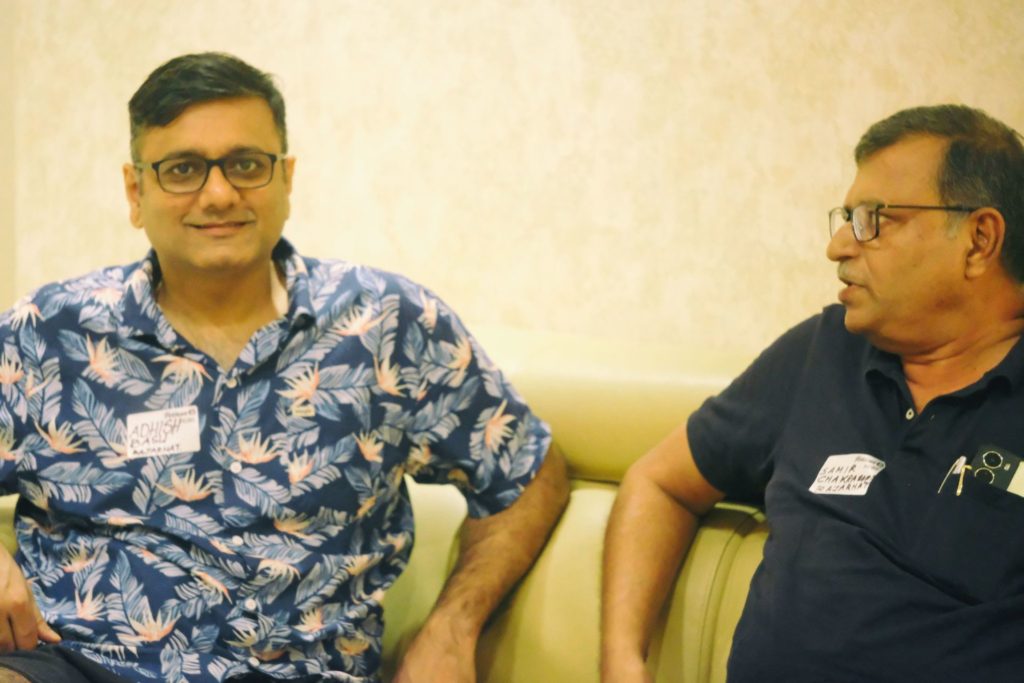 I had changed my chosen venue from Kolkata to Rajarhat, frankly with some trepidation, as I was unable to discard senior fraternity faculty Samir Chakravorty's request. Now I must unequivocally thank him for making me change my mind. This was, for me the best Pelikan Hub, to date. May the Rajarhat tribe increase.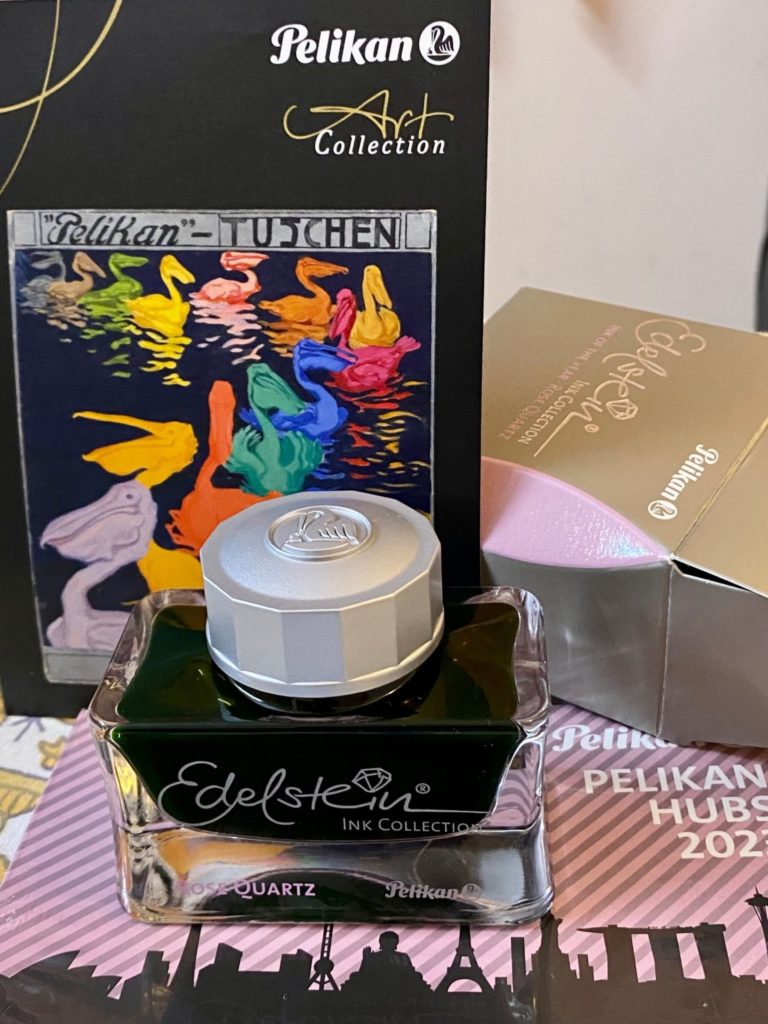 And another thing. God willing, I will be there in 2024. Hope to see you guys, especially Ashim Shome, the spirit behind the show, who was struck with his office work in Bangalore. We surely missed you, dada. We also missed Dr Ratnesh S Pawar, a serious and avid collector of fountain pens, and Kaushik Maitra, Managing Director of Sulekha Inks who could not attend due to bereavements in their families.