Saikat Ghosh, Swar Sadhaana and the art of taking Wality pens to the next level with custom fitted Kanwrite nibs!
Strange is the world of fountain pens. Stranger still, is the world that is inhabited by fountain pen lovers. And I say this with all the fondness of one who relishes, even celebrates the idiosyncrasies of this world: one who revels in what the world calls a crazy, often inexplicable passion for the pen. To the ordinary, normal people, it would make no sense as to why one would buy, an otherwise perfectly functional new pen, only to change its nib before putting it to use? Even more weirdly, why would otherwise rational members of his fraternity que up to buy these pens with changed nibs from the one pandering to his fancy whims?
As one who is an interested insider in this case, it is natural that I reserve my judgement, better still, recuse myself from the process and hear it all from the man doing this service to the community – Saikat Ghosh.
For those who do not know him, Saikat is an accomplished exponent of Indian Classical music, someone who has spent more than two and a half decades in honing his skills. A disciple of Ustaad Mashoor Ali Khaan Sahaab, Saikat is not only known for his mellifluous renderings but is also acknowledged as a teacher of great repute.
Based out of Jalpaiguri in North Bengal, Saikat has done his graduation with Honours in English from the North Bengal University. Apart from music and fountain pens, Saikat is also passionate about collecting books.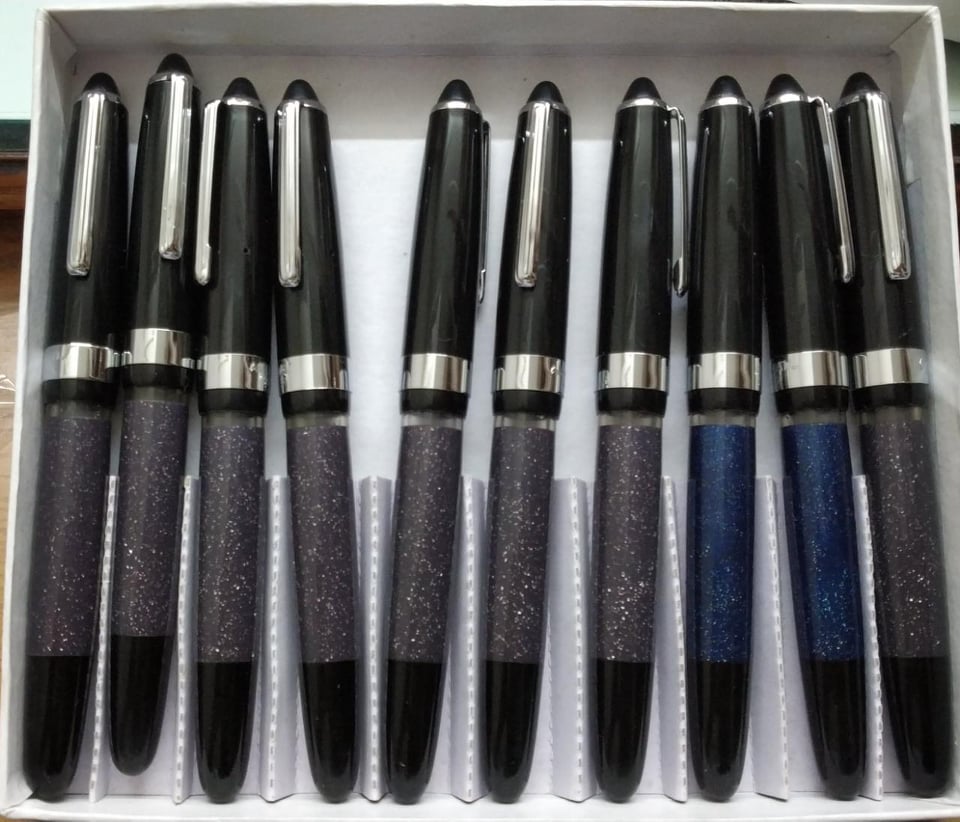 My passion for the fountain pen was stoked by my father, who had presented me with a Hero 343, my very first fountain pen, when I was in Class six. The idea was that I would grow to get used to the pen and would use it to write my board examinations. My father used to work in the Royal Bank of Bhutan and was posted in the interiors, which is why my mother and myself had shifted from my ancestral place in Krishnanagar to start living in my maternal uncle's place in Jalpaiguri. I say this to underscore the fact that during those days, a Hero fountain pen was not a cheap Chinese knock-off as we are wont to consider derisively today. On the contrary, they were highly sought after for their functionality and smart looks.
I had later acquired a Wing Sung for myself and though the two pens were the only fountain pens that I possessed I was never really anywhere near the fanatic that I am now. Even my father, who I remember had a beautiful handwriting, did not have a particular pen that he swore by. Though, we both had clear affinities for the fountain pen.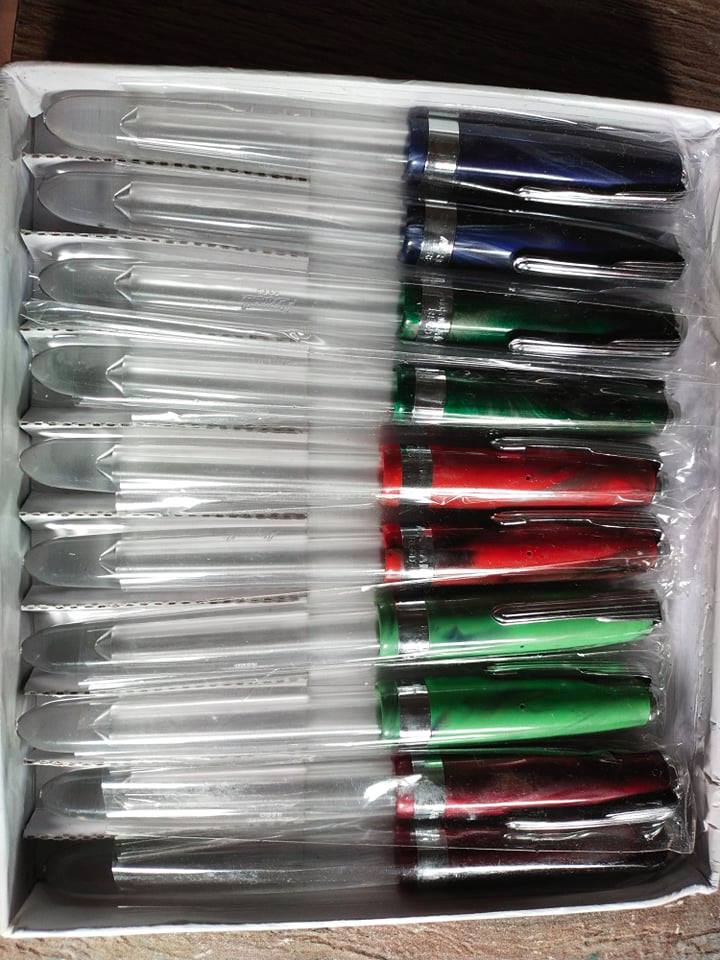 Curiously, my passion for the fountain pen was triggered by, paradoxical as it may sound, the smart phone. It was in 2016. The smartphone had opened up the world and I somehow had stumbled upon the videos of Brian Goulet in You Tube, which got me hooked. It was these videos that had introduced and prompted me to buy the Jinhao 159, which in turn had started me off on a fountain pen buying spree. From You Tube I had moved into Facebook, become a member of Fountain Pen Groups, finally being blessed with the acquaintance of Yusuf Mansoor ji, slowly entering into the fascinating world of Indian Fountain Pens.
It wasn't long after that I had got introduced to the Wality pens. Initially the pen had a terrible feedback and was extremely scratchy to write with. To be honest, my first Wality experience was far from satisfactory, though I must confess in the same breath, that the pen had started writing well after a couple of months. I had also paid a very steep price – Rs 700 for the pen, which I guess was a kind of an initiation fee that newcomers into the world of ecommerce had to pay those days!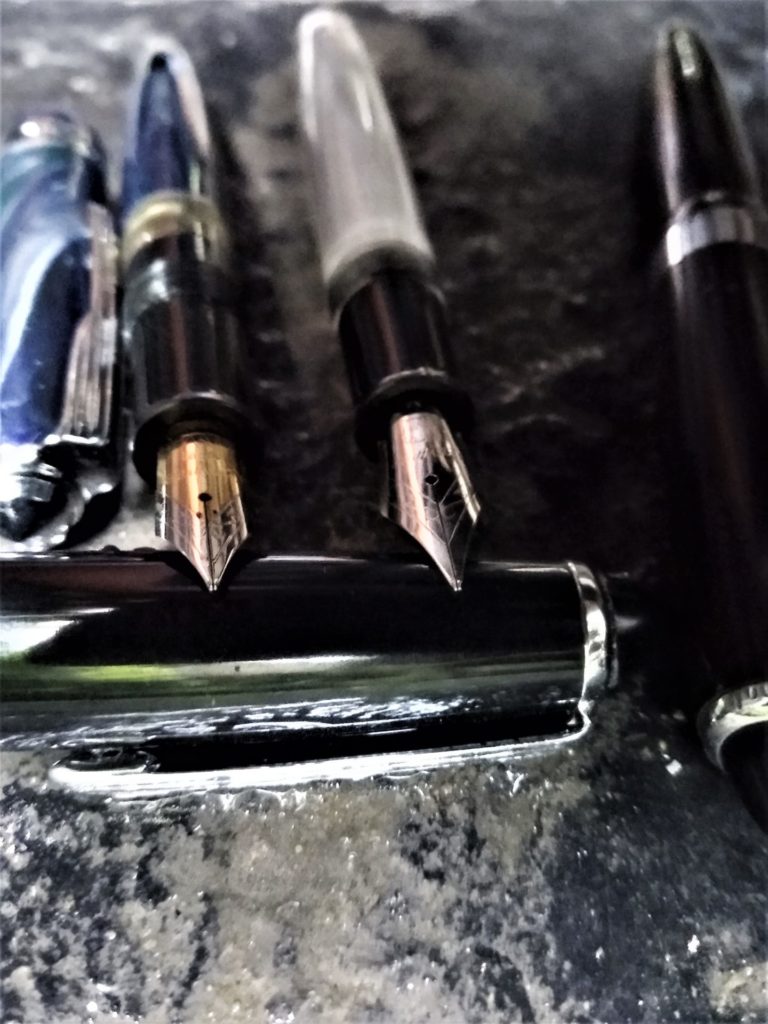 However, the good thing that had come out of this not so happy experience, was my resolve to fit Wality pens with Kanwrite nibs. Though I first started in September 2020, the response that I have got has been overwhelming. What is most heartening is the knowledge that I am able to marry my passion for the pen with helping fellow pen lovers enhance their pleasure of writing! The fact that the same Kanwrite with a stock nib for which I had paid Rs 700 was the kind that I made for the community "upgraded" with a Kanwrite nib, that too for Rs 550, was for me, the real icing on the cake!
Since then, Wality has revised their prices upwards and consequently I have also been forced to scale up my pricing. Still, it is a matter of great pleasure that I am able to provide almost all types of Wality pens well below the Rs 1000 mark. I refurbish the 71 JT and 69T models with the #35 nib, while I fit the #8 Indian size nib on their 69A and 69P models.
People always ask me two things – how long does it take for the kind of refurbishing that I do and secondly, why Wality?
Well, to cut a long story short, because I feel that the Wality pen are value for money in terms of built quality. They may not be premium class, but their bodies are pretty sturdy. However, their stock nibs leave a lot to be desired and unless one is an expert Nibmeister, to turn them around is a Herculean task. Left alone, the stock nibs normally take a month or two of constant writing to settle into an acceptable groove and I personally feel that the easiest and best way out is to replace the nib with a standard one. This way, one is assured of a fairly robust daily writer at a reasonable price point.
And finally, changing of the nib is not as easy a task as it sounds. One has to fit the new nib, set it perfectly, check (and often control) the flow of ink and finally ensure that the pen does not burp or drip. The work involves precision and is back breaking and tiresome, unless off-course one loves what one is doing. In all, ever pen requires a minimum of 45 minutes to an hour of complete and unadulterated dedication.
Editor's Note: As a fountain pen aficionado, it is natural that I have more than a few Airmail Wality Pens in my collection. The one that I regularly use though is a black 69P with a stock nib that was gifted to me by none other than Yusuf Mansoor ji many summers back. It writes beautifully in all its scratchy, itchy, feedback bedecked splendour. The two pens that Saikat have sent, however are way smoother and glide on the paper with the grace of an Olympic gymnast.
I personally love my pens as they come – warts, feedback -et all, choosing to teach myself to celebrate their unique characteristics, their idiosyncrasies. Thus, I desist from tinkering with the original systems, purist as I am in my heart of hearts. But what Saikat is doing can be justified from the simple fact that he is taking an already good product and making it better at a very reasonable price, which too is a labour of love, albeit one that is aimed at making the art of writing just that much more pleasurable to fellow members of the fraternity.
The verdict? God bless him. Saikat's creations are a winner all the way! Read my Lips: A Saikat Ghosh creation is indeed a joy to behold and write with.