Buying Fountain Pens in the net – everything you always wanted to know but didn't know the url!
Finding the right web platform to buy fountain pens seems to be a recurring issue these days – especially for pen lovers who wish to venture beyond the confines of the territorial waters of the ocean called Amazon-Flipkart. Mind you, we are not generally talking about Vintage or Antique pens here – not even Classics or pre-owned masterpieces, but off the shelf, new, fountain pens that one can just add to the cart, pay and wait for the courier to deliver.
The concerns are genuine – and remain unaddressed to a very great extent. The questions that I am accosted with on a regular basis are of two types: generic and India specific.
The generic ones normally follow predictable lines: Do I get the same pens that are represented so nicely in the pictures? Are my card details safe? Are these genuine, as in made by the same manufacturer as claimed, or are replicas being palmed off as originals?
The India specific questions are more frustrating: Where does one even find the company websites that are supposed to be making these beautiful pieces of Indian craftsmanship that experts wax eloquent about? Why do the company guys treat one so shabbily, even not bothering to acknowledge one's queries? This is certainly not what one had paid for? Why does it take ages for the ordered pen to arrive? Why are prices mentioned in US dollars in an Indian maker's site? How can people be so callous and yet remain in business? Why will one communicate with the seller in WhatsApp and not here in the web with trail mails to fall back on in case of disputes?
Well, let me assure you that I am aware of all the problems (and some more) having been there (getting cold-shouldered) and done it (and still persevered to possess the desired pen) all! And yes, let me admit upfront that buying from most Indian sellers is mostly a hugely frustrating exercise and their callousness is something I will not want even my worst enemies to experience, futile as the whole rigmarole is.  I am leaving therefore, them out from this discussion.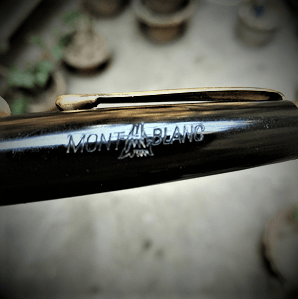 But there are the good guys as well and if one were to ask me honestly, here are the entities that I regularly buy from and can therefore, vouch for. Mind you, this list is by no means a definitive one, I don't claim it to be fail-proof either and am just listing my preferences, quirks even, for the benefit of fellow lovers of fountain pens. As always, I have no financial interest in the promotion of any of the recommended sites or the pens that are on offer therein.  
Top three Indian multi-brand web outlets:
They have a choice collection of brands from around the world including BENU pens from Russia, for example. My many dealings with the portal and the people behind it, have always been pleasant ones and I must admit that this is the first place I look for when I am compelled to acquire something to add to my collection. Krishna Inks and Endless Recorders too should be a big draw to the site.
Their biggest advantage is their brick and mortar presence pan-India according the buyer the convenience of web-based shopping along with the option of physically inspecting any item that catches one's fancy. The spread is sumptuous, the prices are fair and the stocks are replenished in regular intervals. Shipping and Customer support is also above average. And navigating the site is a breeze. What else can one expect?   
Visit them for the inks they make – dye-based and in more colours than are there in a rainbow coalition. And when you are there, check out the fountain pens they have on offer. If their range (especially of pens from brands that you thought had vanished with your childhood) does not take your breath away, the prices certainly will. Mind you, nothing fancy – just regular pens that do what they were intended to do – write well, that too at bargain basement prices. The after sales service is outstanding.  
Top three Indian fountain pen makers with strong web presence:
Lotus pens are certainly among the top pens that proudly bear the Made in India stamp. Don't be taken by the less than perfect site: the service is as good as the pens are, way above par. For the uninitiated, the prices may look a tad bit on the steep side, but then again, so is the quality. The owner is as much as an aficionado as you and I are, and trust me, he is willing to walk that extra mile to make your Lotus experience a pleasant one.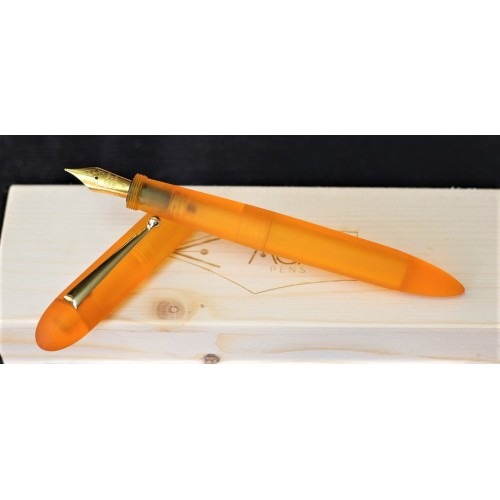 ASA, apart from the simply fantastic pens they make, also stocks pens from the legendary Gama and some other brands that one should certainly check out. The website is disappointing (somebody please enlighten the company guys about the need for up-gradation) and is neither visually appealing nor user friendly. The service – especially communication (read response time) – leaves a lot to be desired, yet I keep going back (and will continue to) simply because of the quality of pens they make and the prices at which they are offered.     
The pens are very good to put things mildly and the web experience is certainly among the better ones in the class. I haven't had the chance of dealing with them as many times as I have with all the others, but can still vouch for them, going by my experience. As for the pens, they are a sheer delight, to own, possess or write with.
Top Indian website for vintage pens:
Mabie Todd Swans, Butterflies, Pilots – there was a time when these gems were made in India. And Kiwi pens have them all on offer, as they have Kim and Madras ebonite masterpieces and a collection of pens that were painstakingly put together by the owner over many passionate years. If you are a serious collector, this is one pilgrimage you must make. As for everything else, you can take my word. I am a regular.