Galen. Claudius Galenus, was such a prolific writer and such vast was his contribution in the field of medicine, that for centuries at an end, the philosophy of medicine was termed Galenism. Born in Pergamum, an old Greek city on the Aegean coast of Asia Minor, or present-day Turkey, in the year 130 AD, Galen's work was institutionalized in the European universities of the eleventh century after Arabic translations of his writings were retranslated into Latin. Now hold your breath, for Galenism still survives as Unani (Greek) medicine in some parts of India and Pakistan.
But murmur the word "Galen" and pen lovers from around the world will instinctively think "leather", even if you do not allude to Turkey, the land from which both the Galens have emerged to dominate the popular perception. For dominate the consciousness Galen Leather does, as the undisputed leader in the handcrafted leather pen cases and notebook covers.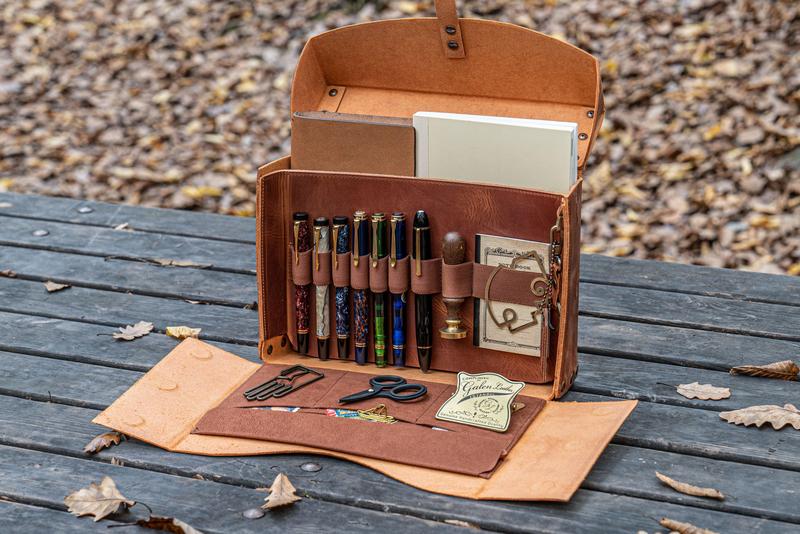 As a matter of fact, while Galen Leather's sway over the popular imagination is near total – all-pervasive, if you may – the narrative around the brand too, is equally compelling and needs to be told. Galen Leathers had a very humble beginning, started by Zeynep and her brother Yusuf in 2012. And that is an understatement.
They were "forced" to start Galen Leathers after Zeynep was diagnosed with a terminal disease, whose treatment robbed her of her ability to speak, forcing her to quit her job and seek alternative avenues to keep the hearth-fire burning. With a little child to look after, she took classes to learn leathercraft, even as the partners looked adversity in the eye and picked up the gauntlet that life had thrown. Yunus, her husband, joined soon after, introducing a new dimension of creativity into the venture, which had, by then established its credentials as creators of exceptionally well-crafted pieces that were not only aesthetically perfect, but also extremely practical in their functionality. Incorporating the best available leather, died using natural ingredients and primed using techniques as old as the craft, Galen Leather was a Khamsin, a gale that had taken the fountain pen and stationery world by storm.
Zeynep passed away in 2019, bequeathing to Galen Leathers her grit, the spirit of a fighter who did not know how to take no for an answer. Someone, who had enough confidence in her innate honesty to take on any challenge and emerge victorious: a spirit that improves with time. And that is exactly what makes Galen Leather products stand head and shoulders above the competition – to emerge as gritty offerings with a proudly honest soul and an exterior, reflecting the natural quality of purest leather, improving with age. The rest, whatever we may choose to say here with our mortal words, will fall short.
But say a few words about the products we must, however inconsequential they may be, in light of the extraordinary person who brought them to life. Leather pen cases and Leather Folios from Galen Leathers are de-facto, the industry standard. The Wooden writing box that Galen has on offer may be a collaborative effort, but has the same DNA that makes it stand out, apart from providing it with a prime-mover status. The bags, the notebook covers, the assorted desk accessories that today proudly carry the Galen Leathers name are bearers of a legacy – one that is synonymous with quality materials and exceptionally well-crafted artisanal inputs. Little wonder, they have, within such a relatively short span of time charted the kind of gravity-defying ascent that they have.
It will not be out of context here to state that it wasn't the medical challenges alone that the family had to contend with. As is true with most first-generation, family-run operations, the initial years for Galen Leather's too, were full of trials and tribulations – successive tests by fire from which the entity had emerged purer like gold. But that is easy to say in hindsight, when the battles had to be fought, they had not only extracted the blood, sweat and tears of the warriors, but had also imparted extremely painful wounds. As a matter of fact, the year the world first sat up and took notice of Galen Leathers, the sudden flash of bumper orders bearing "good luck" before the Christmas season had almost forced the entity to down shutters due to sheer logistical impossibilities!
I have written many pieces here about fountain pens and inks and accessories, never bothering about whether they are actually read or not. But today I hope that everybody reads this piece, and that we are all blessed not only with pieces of Galen Leather products but also with the indomitable spirit called Zeynep.
Amen!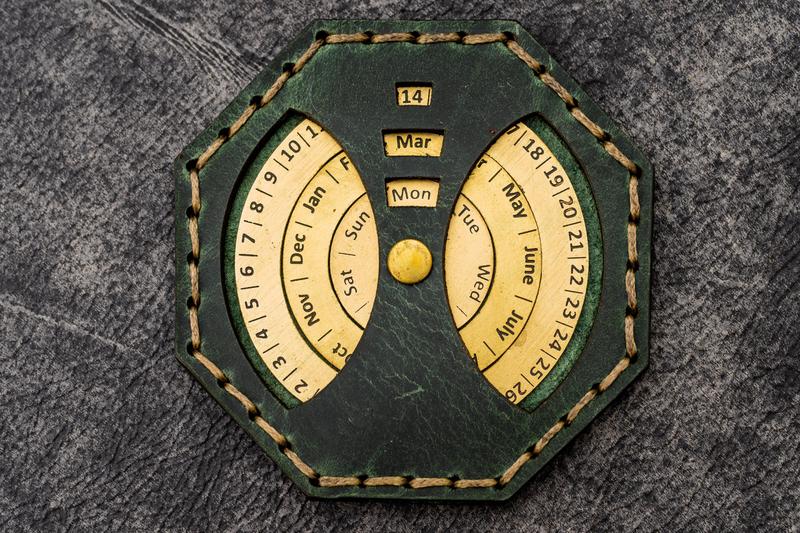 For More information: https://www.galenleather.com/