For many years now I have presented myself a fountain pen on my birthday. How or why this practise came into being, I do not remember, though I can rest assured, vouch for the fact that I love it.
And like the person that I am, I do not look a gift horse in the mouth. Not even the gifts that I buy myself, always choosing to value the love of the giver more than the gift of the lover. As I write this piece, there is another striking peculiarity that is emerging from all the fountain pens that I have bought myself over the years on my birthday – they have all been bought on a whim. The facts that most of them are oversized, black in colour and predominantly made of ebonite – "predominantly" because there have also been "precious resin" Montblanc pens and the Makrolon Lamy 2000 – add to the mystique of cutting through another cake called life. Strangely, as I was saying, the prices involved have never been the deciding factor – as often I have gifted myself old, preloved pens that I have picked up from the unlikeliest of the places, gifts that I treasure no less.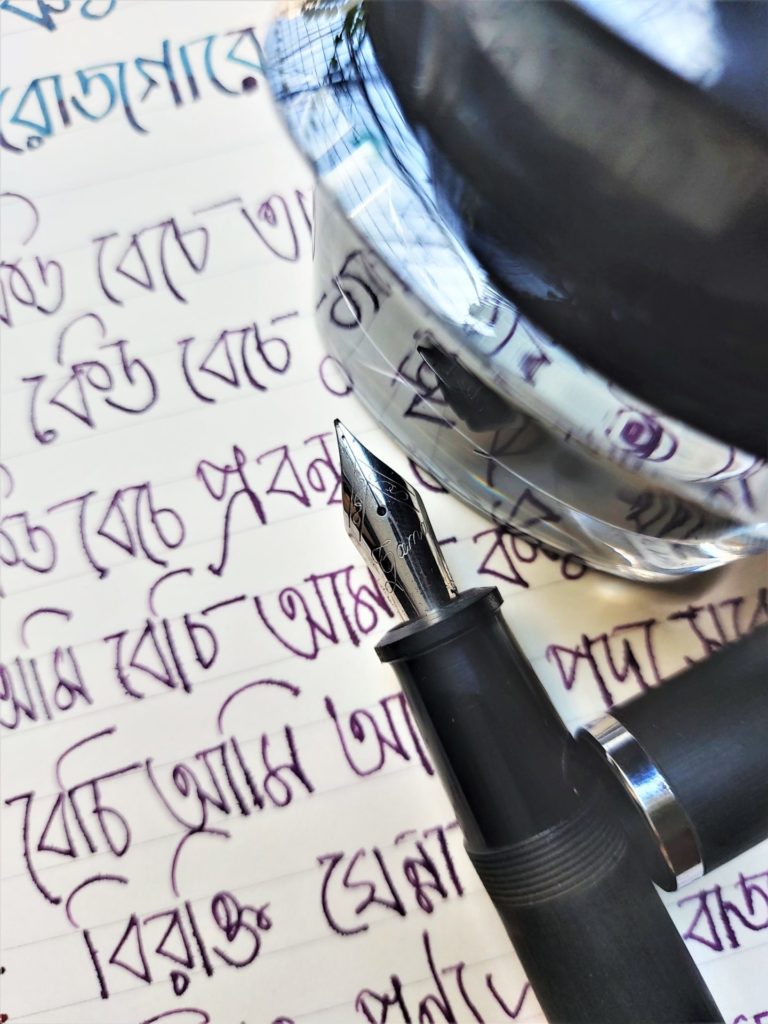 This year is no different and the pen that I am gifting myself is the quintessential black, made of ebonite in a matt finish and is king-size, in keeping with, what some call my subconscious fascination with the dark side. It has also been pointed out, often snidely, at times even dismissively; that my pens are an extension of my innate desire to stand out, to attract attention, to be the cynosure of all eyes, to act as conversation starters. Somehow, people tend to ignore the obvious – that I feel good, as in comfortable, writing with the big, fat fountain pens. I love the balance of some of them, the way they kind of melt-into-my-grip and the way they dance on the paper, lighting up the blank sheets as they transfer my thoughts therein.
To cut a long story short, the pen that I am gifting myself is a Gama Masterpiece, one that has been crafted specifically, to mark the occasion. A big thank you to Pratap Kumar who went out of his way to beat the lockdown induced hassles to ensure that it is made and reaches me on time to be a part of my special day. It comes with a standard Gama Fine nib, writes like a dream and is so delightfully wet that my first reaction after writing with it was to wring my hands in glee.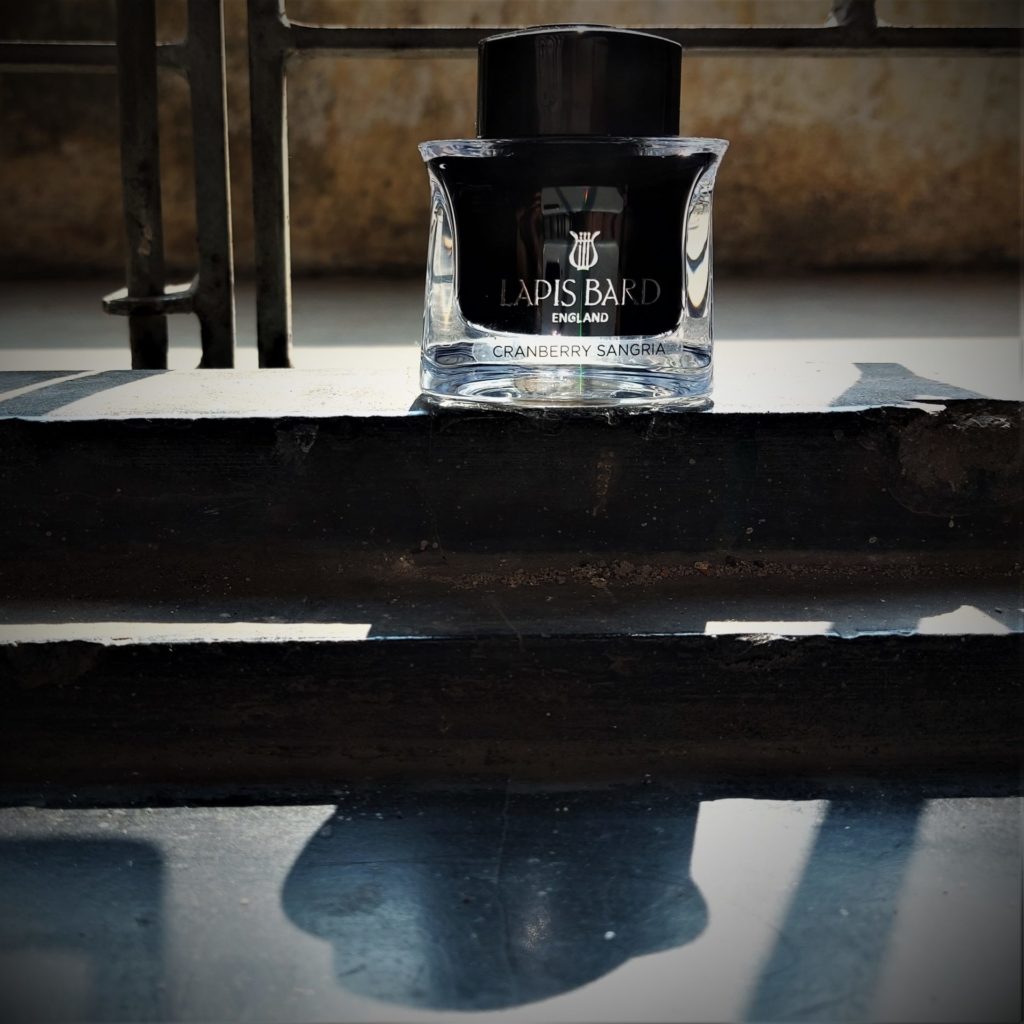 I filled the Gama Masterpiece, and yes, I prefer the old-fashioned eye-dropper fillers, with the Cranberry Sangria ink from Lapis Bard – a gift that I have been saving for a long time to fit an occasion big enough to justify its fame. While the pairing of the Gama Masterpiece and the Lapis Bard Cranberry Sangria was not premeditated, the way they have taken to each other and the result that they are scripting on paper is just, wow! The ink, is delightfully wet, feels like a soft caress on the paper and is a sheer pleasure to write with, a perfect complement to the equally mighty pen that has the gait of one blessed with perpetual suppleness of youth.
Lapis Bard inks, as opposed to the Gama masterpiece pen with is all-Indian from the ebonite body to the nib; are made in Slovenia. What is even more intoxicating is the fact that the ink (their entire range, in fact) is named after cocktails – the Cranberry Sangria being a fruity red-wine-based drink that originated in Spain and Portugal. The Lapis Bard brand, for the uninitiated, traces its origin back to the United Kingdom with strong links to the legacy Conway Stewart company and is now owned by India's premier pen-ink-lifestyle marketplace William Penn. For me and my obsession with everything Indian, the pairing couldn't have been more auspicious, or laced with Nationalistic fervour.
But there is more to the Lapis Bard Cranberry Sangria. And let me touch upon it before the detractors get a chance to pounce upon it. The Cranberry shade, like grey, blue, red and burgundy, creates a mood that inspires intellectual thought according to colour psychologists. These colours also lead the individual to think of travel and education. While many may consider some shades of these colours to be too bold, the colour red, for example, is sharp and clean, leading to a mood of intellectual security and freedom. Cranberry, somehow is associated with sheer joy de verve in my subconscious and I just love the way this Lapis Bard ink has a dark undertone that hints at the realities of life that age and maturity tend to unveil over time.
Happy Birthday bestie!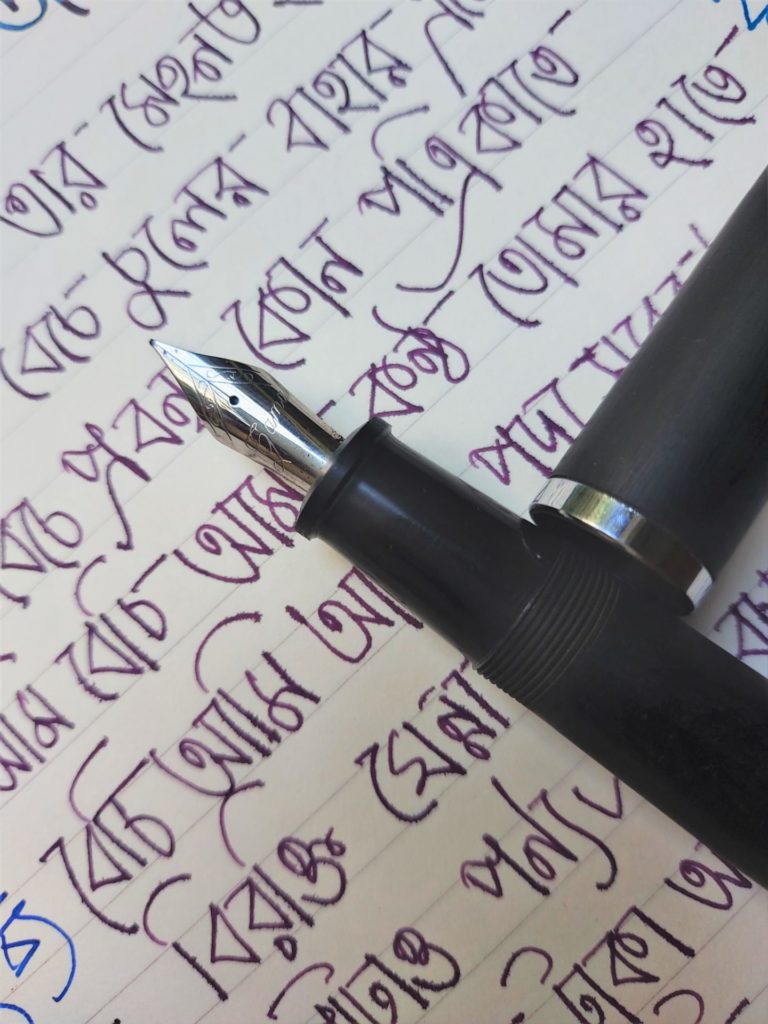 PS: Pratap Kumar of Gama has also sent two custom pens that have been made with very rare ebonite combinations. They are so yummy that they deserve separate stories. I guess I will take them up once the hangover with the Masterpiece and Lapis Bard Cranberry thaws.