Gary Lehrer has been collecting vintage pens since the 1980's. He turned his hobby into a full-time profession in 1995 when he retired from The Upjohn Company (now Pfizer Inc.) as Group Manager, Operations, for a manufacturing division in Connecticut, USA.
Gary, who is a worldwide recognised authority in vintage fountain pens and their values, is perhaps the largest U.S. dealer in vintage pens, both domestic and foreign. He specialises, for example, in vintage Montblanc, Pelikan, Soennecken (and other German brands), vintage Omas, Aurora, Ancora (and other Italian brands), vintage Conway Stewart, Mabie Todd (and other English brands), as well as the full array of U.S. manufacturers.
Gary publishes the Quarterly Illustrated Vintage Pen Catalogue, which is found at www.gopens.com. He can be seen at 15 to 20 Pen Shows each year, in the U.S., Germany, the United Kingdom, Spain and France, searching out pens for his collection and for resale. Gary is one of the very few dealers who completely restores and guarantees every pen he sells.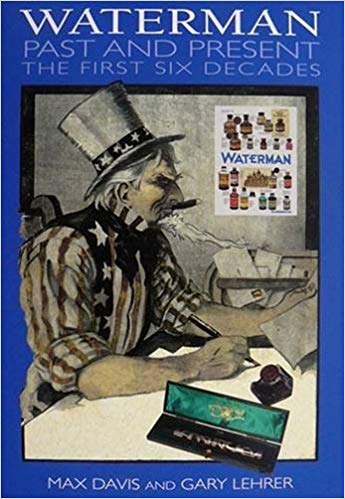 Gary is coauthor of Waterman Past and Present – The First Six Decades, the definitive book about Waterman Pen Company products. He has also contributed to several major books in the field, including leading publications such as Fountain Pens of the World (Lambrou), Fountain Pens and Pencils, The Golden Age of Fountain Pens (Fischler), and Fountain Pens – The Complete Guide to Repair & Restoration (Dubiel).
Gary has been profiled twice in PenWorld International magazine, and has published in the same magazine, as well as in The Pennent, the journal of the Pen Collectors of America. He has guest lectured on vintage fountain pens in U.S. and European venues, and has been profiled in several U.S. newspapers and periodicals, including the New York Times, and Connecticut Lifestyles. He was interviewed live on BBC (British Broadcasting Corporation) radio discussing vintage pen auctions and collecting. Gary was also interviewed by Forbes – FYI regarding collectibility and value of Montblanc Limited Edition pens.
Gary has consulted to major auction houses, insurance companies and authors, worldwide. He is a member of the U.S. based Pen Collectors of America, the UK based Writing Equipment Society, and the German based Collegium Ars Scribendi.
Q1. How did you come into the world of vintage fountain pens? Why?

Gary Lehrer: Myrna and I collected many other things (for example, comic books; penny vending machines, arcade games, soda fountain items).  In 1987 we were at a flea market held at the St. Louis, Missouri USA stockyards and bought a coffee mug full of fountain pens.  We then bought Glen Bowen's fountain pen book.  From that time on we were pen collectors! 
Q2. What are the tips and travails of buying vintage pens online? What kind of warranties do you provide to buyers from your catalogues?
Gary Lehrer: When buying, buy the best condition possible.  All the vintage pens we sell are warrantied to be restored and operating properly, unless otherwise stated in the Catalogue. Under normal use, all pens are warrantied for six months from date of purchase (see our website for exclusions, such as misuse, accidental damage, etc.) . We will, with no repair charges, repair any vintage pen covered by this warrant which ceases to operate properly.
Q3. From your vantage point, do you see a revival in the general interest about fountain pens and their collection as a serious hobby? Or is it just a flash in the pan?
Gary Lehrer: There is a clear revival, although our business really never saw an major decline.  There are thousands of new folks developing an interest in fountain pens, modern and vintage.  New generations of collectors are here.
Q4. What according to you are the top five most sought after collectible pens of a certain vintage?
Gary Lehrer: Let me focus only on vintage pens; Waterman, Parker, Wahl Eversharp, Montblanc, Pelikan, Soennecken, Conklin, Omas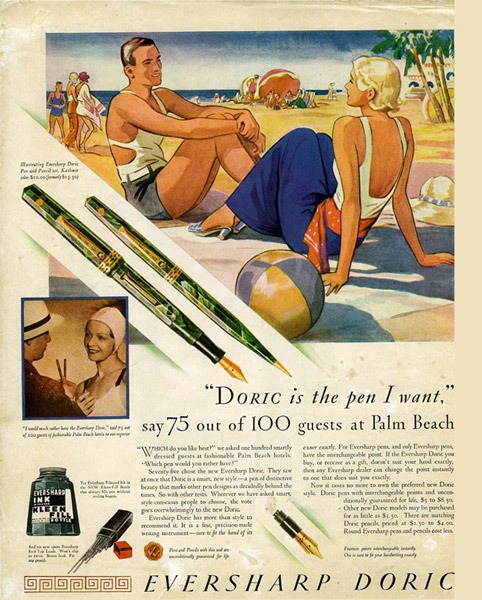 Q5. What kind of restoration services are available with you? What are the options before collectors to get their prized possessions mended?

Gary Lehrer: I do very little restoration for the public anymore due to the arthritis in my hands.  There are many excellent pen repair folks available to service most any pen. 
Q6. What steps do you think should be taken to popularise the art of calligraphy / handwriting and the habit of writing with fountain pens, especially to the next generation that is cursed to damnation of a digital kind?
Gary Lehrer: The schools have foregone handwriting education in favour of computer education, so it is up to parents.  There a lot of games parents and children can play together to develop and practice handwriting (for example; pretend you are on a desert island with only paper and pen. Write a rescue note to be put into a bottle and floated away). Practice and praise are both extremely important.
Q7. Why should new collectors go for vintage pieces as opposed to new fountain pens? What should be a good entry point for them to enter into the fascinating world of vintage pens?
Gary Lehrer: Vintage pens are generally crafted with more care and with better quality materials (this is not universal).  Vintage pens don't lose half their value the moment they come out of the store.  Vintage pens provide more of the "thrill of the hunt."  Most vintage pens can be repaired, and at reasonable cost. Entry points include Parker Vacumatic, Parker 51, Sheaffer Snorkel, Wahl/Eversharp Skyline, Waterman 52, 32 or 94.  Each of these lower cost models provide a large array of different colours and finishes so very nice collections can be developed at reasonable costs.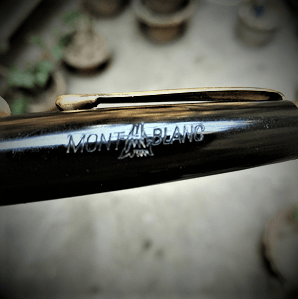 Q8 As a purely investment option, how good are vintage fountain pens? What kind of returns do they generally offer on the medium to the longer term?

Gary Lehrer: Collectables in general (not just pens) should not be bought as investments.  Their values rise and fall, generally with the rest of the economy and following equity markets. Have fun with vintage pen collecting, but don't spend your retirement money on any collectable, pens or otherwise.  When the investment grows, consider it a bonus.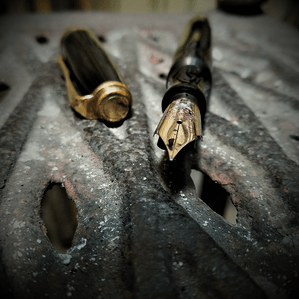 Q9. What are your views on India made vintage pens? How would you personally rate them as an aficionado of writing instruments?

Gary Lehrer: Very sorry, I have no knowledge here.
Q10. Anything that you would like to communicate to our readers.

Gary Lehrer: As you buy vintage pens, buy books and do Internet research on the pens you acquire.  This grows your both your knowledge and your enjoyment exponentially.
For More information visit Gary's website is: www.gopens.com