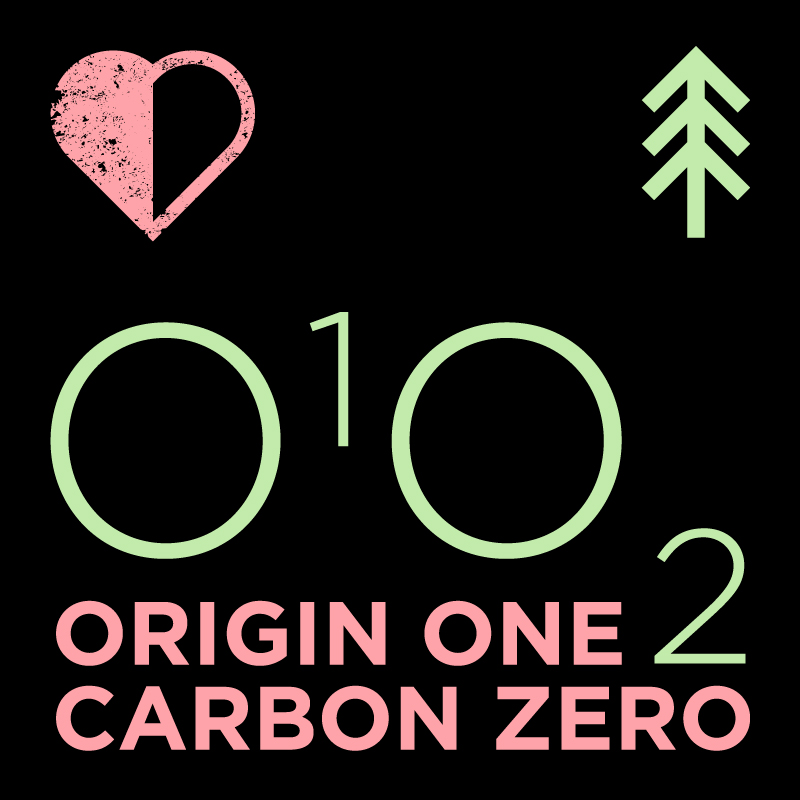 Origin One goes Carbon Zero!
The Writing pad is dead. As dead as a doornail. Killed by an overdose of digital domination and an increasing apathy of our young to pick up the fountain pen (or pencil, or whatever). Emails regularly come with ominous warnings about using paper, that lead to the depletion of forest covers, which "experts" opine, is responsible for all our ills – from corona through conjunctivitis to cyclones! India, it will not be out of place to mention here, which was never Washi obsessed like Japan, may not have really noticed the sad demise (or even if it did, bother). Journaling, which was not even big enough to claim a niche as its own, leave alone a cult status like the one it enjoys is some other parts of the world, could not create even a ripple on the surface and life went on, callous to its apathetic hilt.
But even in this apparently stationery forsaken land, there are vibrant pockets of fountain pen aficionados, of die-hard design junkies, of people who swear by their wood and graphite pencils. There are people who seek out "designer" writing pads, that too ones that are fountain pen friendly, often going to the extent of getting them customised! From Planners and Journals, to travelling Stationary, to quirky little items like rubber stamps and paper tape – there is a market for all things exclusively stationery and the entity that rules the imagination (and the hearts) here, is none other than Origin One!

Calling the Origin One a one-man band is a misnomer: It is more a one-man symphony. And the man making the music is Pushkar Thakur, who is India's go-to graphic design nirvana dispenser (in this avatar, he is known as the founder of the award-winning studio The Grafiosi).
Yes, the Origin One designs are just far-out and I love them. But what I like even more is the fact that Pushkar Thakur and the brands that he represents, do not hide behind the hyperbole. Origin One, to cite an example, is a sustainable entity – not because it sounds good, makes good copy and helps attract the attention of the cliché munching corporate crowd, but because it believes in sustainability. Being Eco-Friendly, Carbon Neutral, Socially Sustainable and Climate Positive are not "terms" that are bandied about, with a view towards sounding adequately pompous, selectively planted as an afterthought, but are there, ingrained into every little thing that the brands do.
And now, Origin One has done one better. Origin One is going Carbon Zero – an initiative that will see it add to its carefully nurtured green bank (and offset 12,000 kgs of CO2 from the atmosphere per annum) – Carbon footprint erasers that will see monthly accretion (1000 kgs per month, 12,000 in a year) as a conscious effort to become Carbon Neutral, all the while generating incomes for the marginalised local communities at the bottom of the pyramid. What is more, Origin One is offering to share its Karmic good deed with its customers, transferring the soul credit to its customers instead of latching on to them. Like I was saying, in keeping with the overall philosophy of the brand, the initiative is independent of customer action – besides, being a user of FSC certified paper already, Origin One is under no statutory compulsion to do what it is doing. Its NOT another "you buy something and I will plant a tree" wool-over-the-eyes tactic. Sounds a bit contrite, but I guess, some things need to be hammered in, especially in these days of green-washing.
Now that we are at it, the other thing that needs to be slipped in here, for good measure, is that Origin One is a socially-conscious corporate entity that believes in being minimal. Minimal, not only in its designing but also in the use of resources, using sustainable alternative options, wherever possible. The entity's bills and labels, for example, are made from wheat straw and use no wood pulp what-so-ever. Beat that!
Pushkar Thakur, as I was telling you, is a one-man symphony, army, whatever. And he has his heart in the right place. And he makes products that are too far out not to be embraced. And they are all fountain pen friendly and sustainable and equal opportunity providers. If all that is not reason for you to go Origin One, please consider the fact that it is a small, local business that craves your attention and support.
What the heck? I sold my soul to Origin One, just because their stuff is so edgy, so high-five on the face eccentric. Freaky even!
You can read an earlier story about Origin One here:
For More information about the company visit the company website: https://www.originone.in/