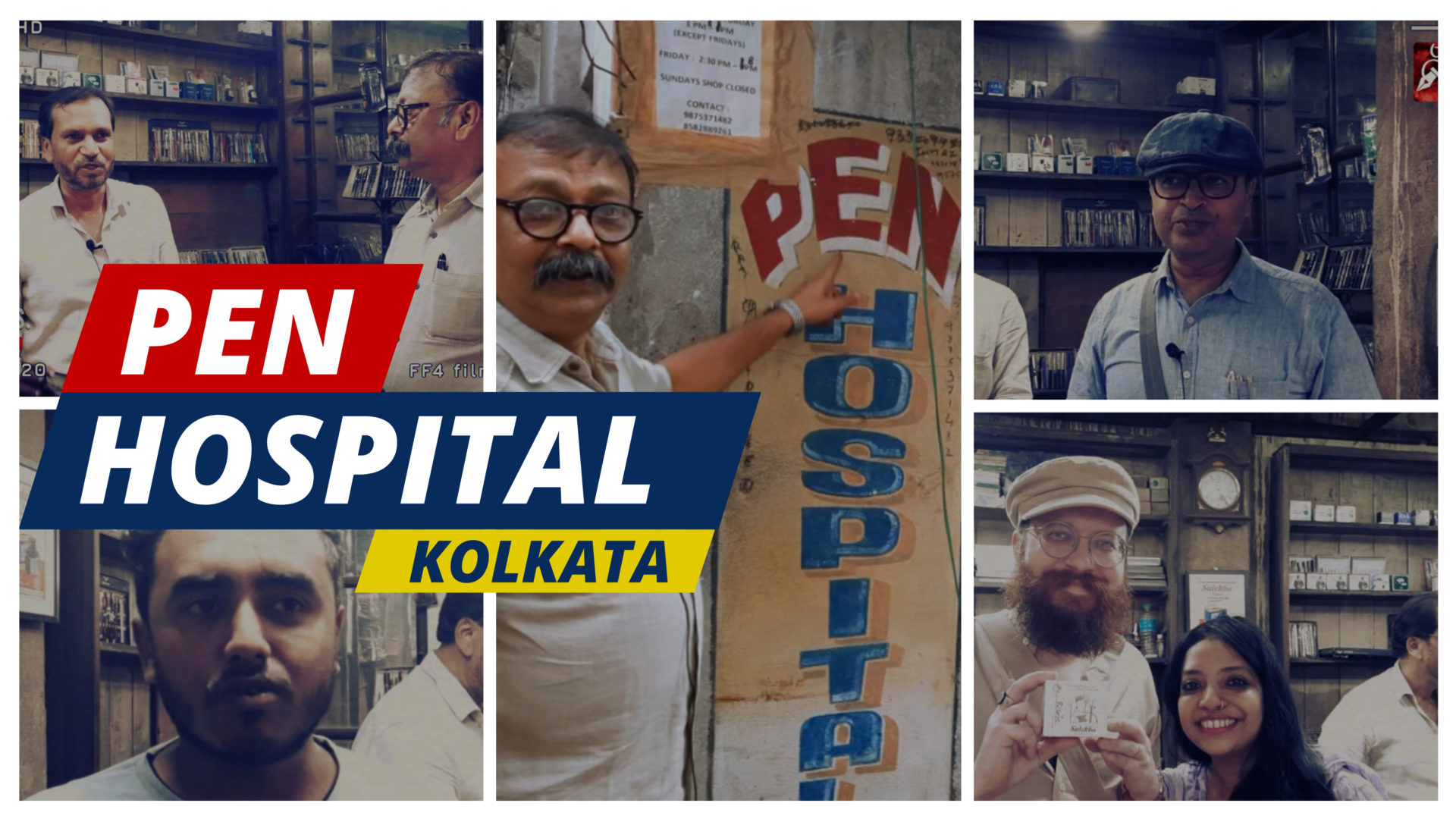 At one point in time, I used to visit the Pen Hospital with almost religious regularity – spending my Saturday afternoons there in the company of Md Riaz and so often the other pen lovers who would walk in. I have acquired innumerable fountain pens from the establishment just like the pen, ink, and people stories that I have picked up from there. Naturally, I cherished those days, and when Md Riaz passed away not so long ago, something snapped within me.
In the meantime, I started my video channel, and believe me, the greatest number of requests that I received from viewers, especially viewers from outside Kolkata, came with the suggestion that we do a story on the Pen Hospital. Many had heard about the iconic establishment and wanted to see it for themselves, some wanted to see the people behind the counter, while some were just curious about the pens. However, try as I did, I just could not make myself go back to my old haunt, for I was scared that I will end up making a public spectacle of my very private grief.
But one must learn how to face challenges, and however wrenching it was to me, I did go to Pen Hospital and was successful in shooting a video that I hope you all will enjoy. I have written extensively about Pen Hospital in the past and will not get into the details. Suffice it to say, pen Hospital is a legacy address where Md Imtiaz – the third generation in the business and the elder brother of late Md Riyaz – is now holding the fort, even as he passes on to Md Shahbaz, his nephew (Md Riaz' son), priceless knowledge that has been gleaned over the last eight decades at the least.
Yes, the Pen Hospital continues to be a dingy, ramshackle place hidden by countless hawkers whose bright displays make it impossible to identify it from the main thoroughfare. Yes, the authorities continue to send shivers down the collective spine with demolition and eviction notices. Yes, legal eagles and bureaucrats and writers and fountain pen aficionados continue to throng the place in search of the elusive grail pen that we all believe should land in our pockets. Yes, antique, and vintage pens change hands as the owners of Pen Hospital try to rehabilitate the right pen in the right loving home that they deserve. Yes, many a workhorse that has faithfully served our fathers and grandfathers gets a fresh lease of life as they are mended back to perfection. Nothing seems to have changed. Not since the time I had first visited the establishment with my father many summers ago.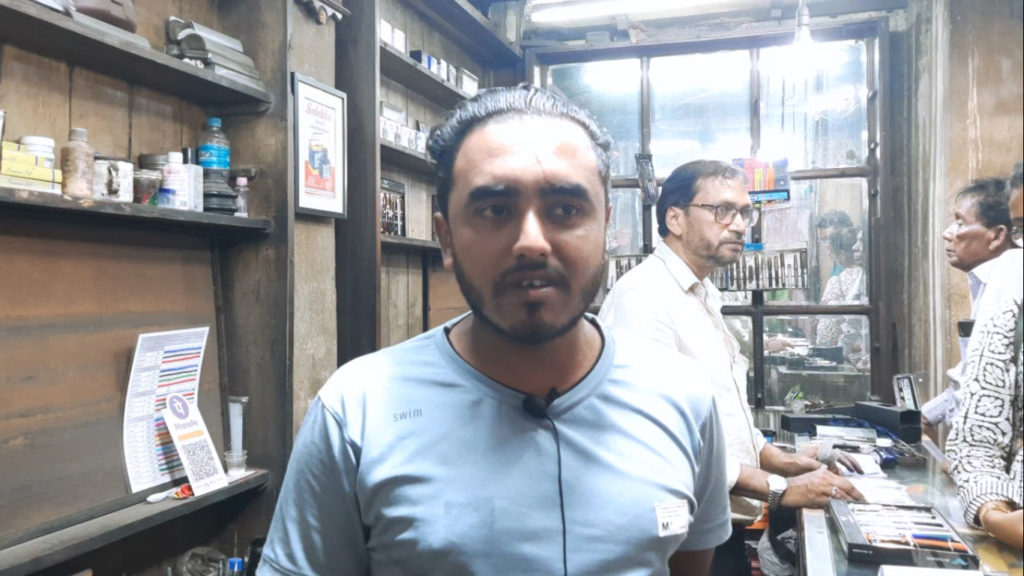 But things have changed too. For one, the number of youngsters walking in to try (and buy) vintage fountain pens has increased manifold. There are two striking things about these young buyers – they are extremely knowledgeable about the pens they seek and they are not ones whose hunger can be satiated with a cheap Chinese knock-off, however desirable the price-to-quality ratio may be. They are however and I was so happy to witness this firsthand, open to acquiring India-made fountain pens.
"Yes, you can say that there is a genuine surge in demand for quality fountain pens in the present with only about a couple of buyers in a hundred looking for expensive dot pens," said Md Imtiaz, which is nothing short of a trend reversal to put things mildly. "The number of young people who have taken up writing with and collecting fountain pens too has gone up substantially. While imported pens have seen a rise in their prices due to the US Dollar becoming dearer, demand for both new and vintage fountain pens have kept pace, evening things out as it were."
Austin, who had brought pens from his father's collection back in Chicago, United States, was ecstatic with the quality of craftsmanship and the price that was charged for the service. And more than anything else, it is because of this that we should all stand firmly behind entities like the Pen Hospital that still dot the different cities of India. The art of turning and nib making, for which our craftsmen were revered around the world is already as dead as a doornail – if we continue to look the other way, the skillsets that are required to mend fountain pens, especially the vintage and the antique ones, will also be lost forever.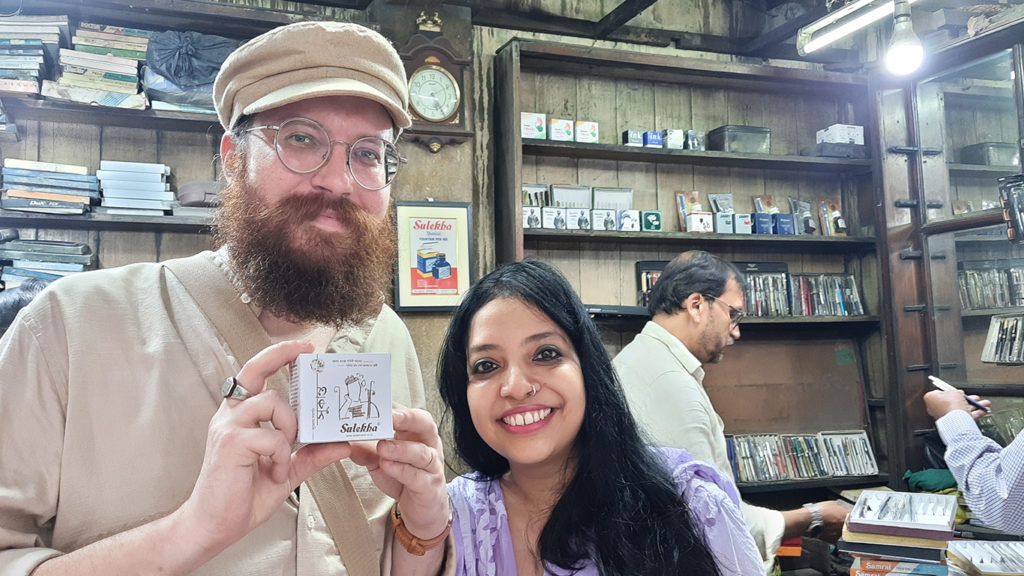 It is such a pleasure seeing Md Imtiaz trying to pass on to Md Shahbaz the tricks that he in turn learned from his father and his grandfather. May God give them long lives. And may the Pen Hospital continue to glue the community of fountain pen lovers together from here to eternity.
Hope you enjoy the video on pen hospital here.