The 5th Inked Happiness Lifetime Achievement Award was conferred upon Dr. Sovan Roy in a glittering ceremony at the Calcutta Rowing Club on July 29th, 2023. The trophy was handed over to Dr. Roy by Prof. Manoshi Roychowdhury, co-chairperson of the Techno India Group.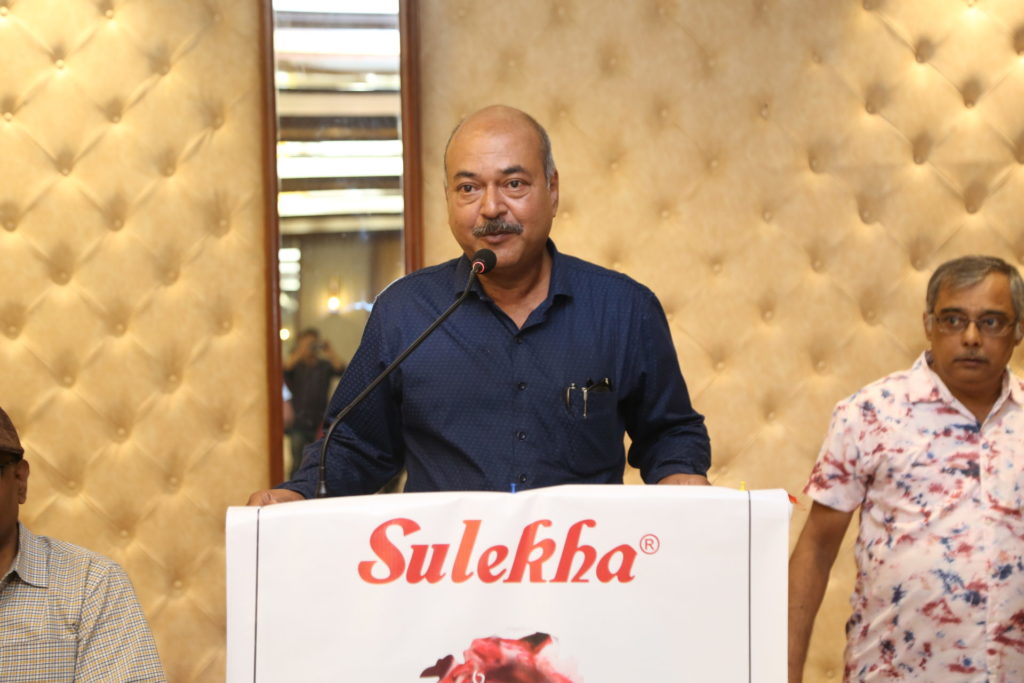 Kaushik Maitra, Managing Director of Sulekha Inks; Anushila Basu acclaimed singer, socialist, and daughter of the former speaker of the Lok Sabha, late Somnath Chatterjee, a lifelong fountain pen connoisseur; Apu Dey, scion of the publishing House Dey's; Prof. Sujoy Biswas of Techno India; Tapash Kumar Dey, Vice-Chairman of the Head Master's Association of West Bengal; and Chawm Ganguly, the spirit behind Inked Happiness shared the dais. Chandranath Chatterjee, writer, historian, and administrator of the Collector's Collective "Kolkata Kotokotha" conducted the proceedings.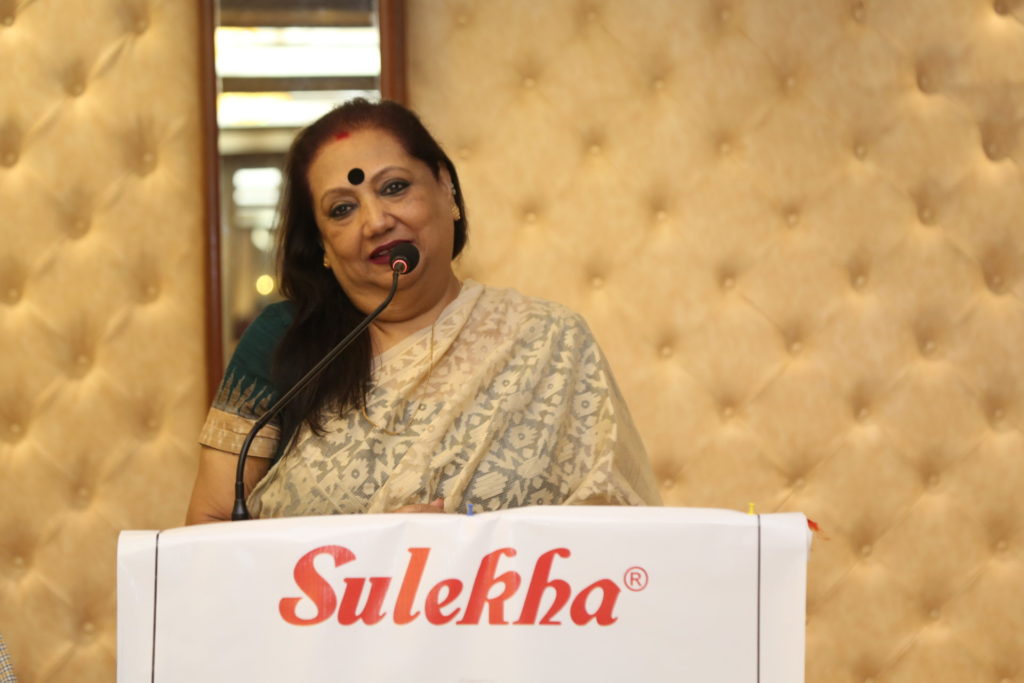 The Book "Radhika Nath Saha – unsung hero of Indian Fountain Pen" by Dr Sovan Roy was formally unveiled. This book, about "an unknown pioneer of Indian Renaissance" is in many ways a magnum opus and has shattered many a myth about the fountain pen and ink-making industries in India. Thoroughly researched and painstakingly documented, this book, in a way, is the litmus that has changed everything that has come into contact with it.
"Sompurna" – a range of permanent inks, Sulekha's latest offering to the pen and ink aficionados was launched to mark the occasion.
The program attained a height of its own, as different speakers narrated their unique fountain pen and ink stories, each underscoring the need to expose future generations to this sustainable means of writing. The way Sulekha has done a phoenix under the stewardship of Kaushik Maitra and the selfless work of Chawm Ganguly to popularise the use of pen and ink was also dwelled upon by the speakers.
Anushila Basu fondly remembered her father's obsession with fountain pens. Prof Manoshi Roychowdhury, talked about the need to use the fountain pen and inks to wean children away from digital overwhelm and to help them appreciate the pleasure of writing. Apu Dey talked about his collection of old Sulekha advertisements which, he hoped will soon be made available as a book and will act as an invaluable historical document, a chronicler of the times. Tapash Kumar Dey talked about Sulekha's CSR initiative "Kolom Club" which is already working at the grassroots, with the children to spread awareness about the use of fountain pens and inks.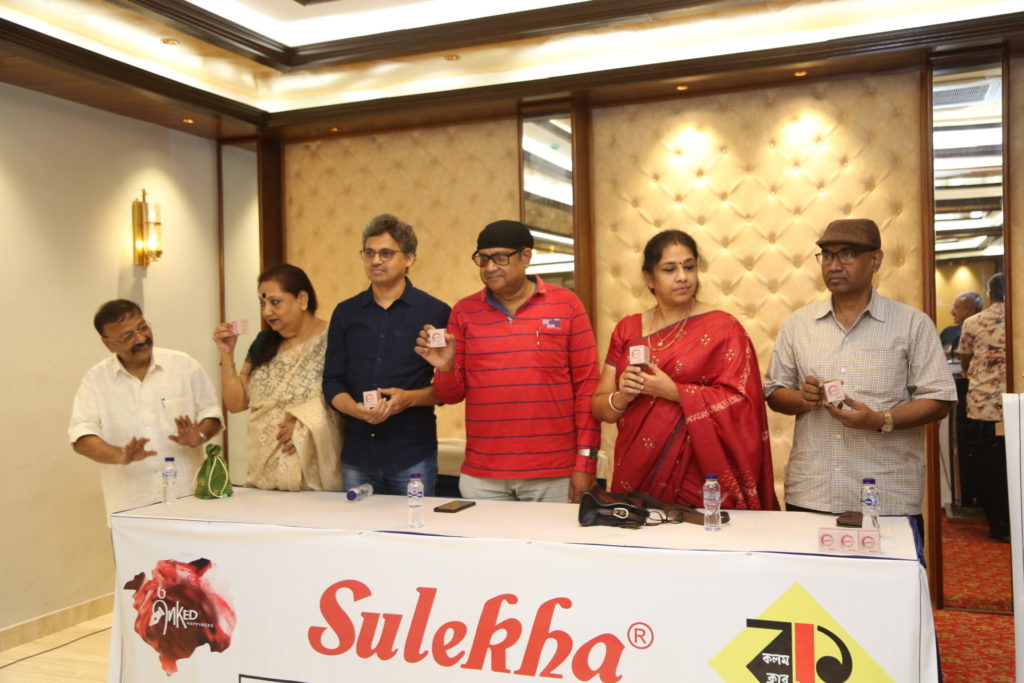 Husband-wife duo artist Saikat Mondal and entrepreneur Ankita Roy who are experimenting with pen and ink sketches through their gallery Chobi-o-Ghar talked about the exciting new world that they are helping unravel, while Ujjwal Sardar who is doing his doctoral on the Sunderbans at the Rajshahi University in Bangladesh talked about a future collaboration with Sulekha which will be based on the folklores of Sunderbans and will transcend the geographical boundaries – a first of its kind effort in the world.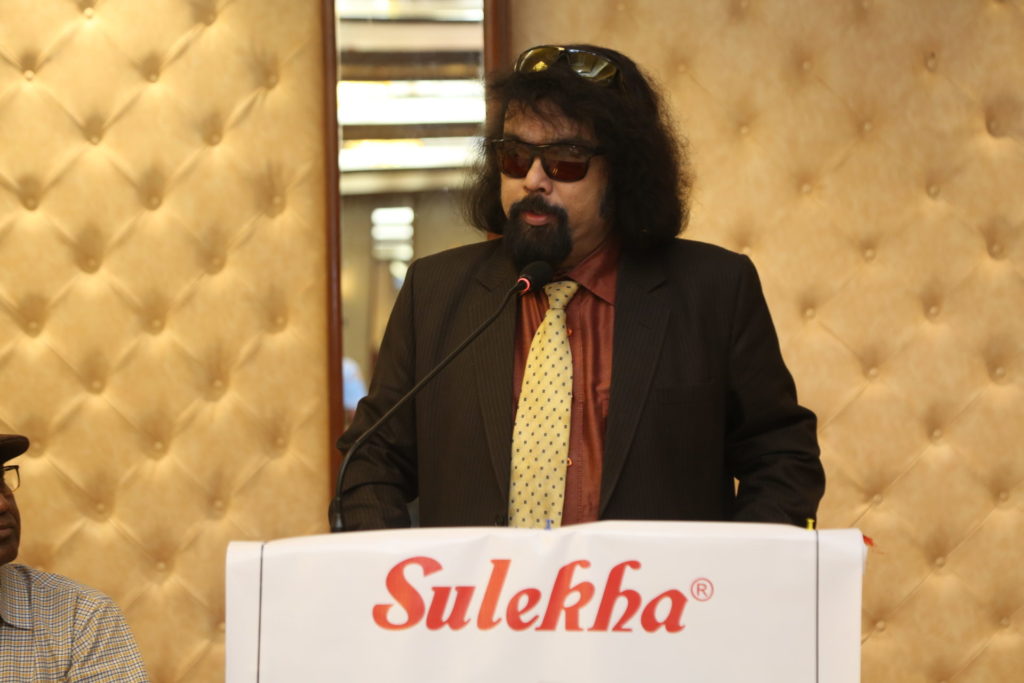 Sudeb and Mohor Bhattacharjee, owners of ArtCetra, a creative thought shop that is behind many of the stunning artworks that Sulekha has become synonymous with, thanked Sulekha for reposing its trust in them and allowing them full creative freedom to "artify" what was earlier looked at as strictly commercial initiatives.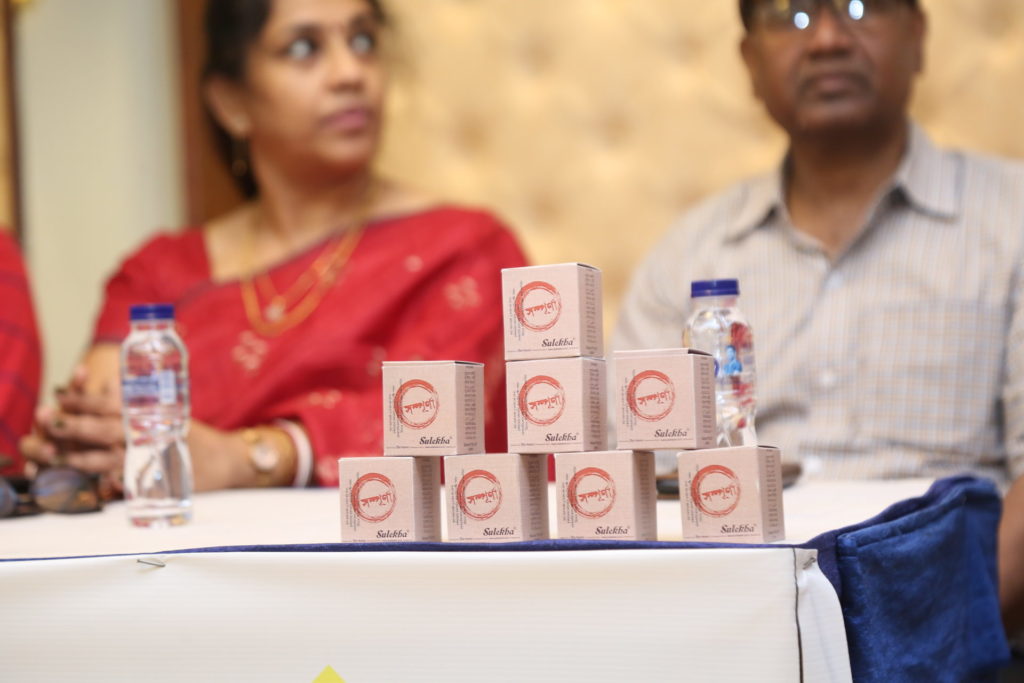 Apurba Kumar Panda, collector par excellence and perhaps the creator of the only private museum in the state, talked about his obsession – artifacts of daily use in Bengali life, in which pens, inks, ink bottles, and other desk accessories have obviously taken up pride of place.
Dr. Sovan Roy, in his speech accepting the honour thanked the organisers and narrated the story of how a series of chance encounters – call them providential if you may – had set him on this journey that has led to the rediscovery of Dr. Radhika Nath Saha. He also briefly mentioned how unraveling this enigma had turned into an obsession for him and how the books are in fact, as much a tribute to a forgotten hero as it is a sight of contentment for one who has achieved almost the impossible. It will not be out of place to reiterate here that Sovan Roy's books have literally extended the horizons about our knowledge about the pen and ink industry in India.
In his concluding speech, Chawm Ganguly thanked the dignitaries and the assembled guests, gratefully acknowledging the continuing guidance of Dr. Sovan Roy and the earlier recipients of the Inked Happiness Lifetime Achievement Award – Prof Yashwant Pitkar, Prof K C Janardhan, Sudhir Kalyanikar and Yusuf Mansoor. He reiterated his resolve to continue working to popularise the use of fountain pens and inks, to keep talking about the sustainable advantages of fountain pens over most writing instruments and to help unravel the history of pen and ink making in India.
He also urged the assembled guests to join the fight to help Sulekha reclaim its rightful place – as a proudly Swadeshi brand of global repute.
You can check the video here: