Dr. Sovan Roy is a scientist. He is also a much-published author, whose works command a kind of respect in the scientific community that is beyond the comprehension of ordinary mortals like us. Then why with the mere dropping of his name, does the kind of reverential silence descend, that they do? Because of his seminal work "Radhika Nath Saha – Unsing Hero of Indian Fountain Pen."
More specifically, because of the five things that this book – Dr. Sovan Roy's Magnum Opus – has done.
One. Dr. Sovan Roy's book reintroduced Dr. Radhika Nath Saha to the world at large. Had we heard about the man who had as many as fourteen patents relating to writing instruments in four different countries including Germany, England, the United States of America, and India, that too, in the early years of the twentieth century? The answer is a definite "no."
Two. Dr. Sovan Roy's book conclusively established the beginning of fountain pen making in India in the organised sector. To date, there is no evidence in the public domain to refute Dr. Roy's evidence about the establishment of Dr. Radhika Nath Saha's factory in Varanasi, making it the first of its kind in India. The fact, again thanks to Dr Sovan Roy's work, that the Varanasi factory was largely designed and its machines tailor-made according to Radhika Nath's instructions is something that is so awe-inspiring, that the true purport of the achievement will take time to sink into the collective consciousness. Suffice to say, we are talking about a time when fountain pen making, was at its infancy and mechanized pen turning was a dream that very few dared to indulge in anywhere in the world. That, in the process, many a carefully nurtured commercial narrative about Swadeshi pen making was shattered, is in fact, not something that bothers Dr Sovan Roy, interested as he is in presenting the true facts and the facts alone.
Three. Before Dr. Sovan Roy's book took the academic world by storm, almost nothing was known about an earlier book on pens– one that was written by none other than Dr. Radhika Nath Saha and was published by the Baptist Mission Press in 1911. This was arguably the first published book in English on fountain pens in India and continues to be a virtual treasure trove – "Romance of Pen Industries: Being a complete manual for the manufacture of writing materials, their history, progress, and effects on human advancement, with special reference to the economics and prosperity problems of India."  The point is, since Dr. Sovan Roy published his seminal work on Dr. Radhika Nath Saha, the earlier book has surfaced on the internet and can now be downloaded. This in turn has opened a nearly unknown world before the researchers and those who are interested in the early days of the fountain pen and inks.
Four. Mahatma Gandhi, Rabindra Nath Tagore, Dr. Rajendra Prasad, Maulana Abul Kalam Azad, Annie Besant, Madan Mohan Malaviya, Lords Carmichael, and several other celebrated writers of the day were users of Dr Radhika Nath Saha's creation the Luxmi pens. The way these stories have been narrated, backed by documentary evidence that has been collected painstakingly by a scientist going about his job with a seriousness that we can only salute, makes the book a treasure.
Five. On a different level altogether, the book is also a tribute to Dr. Radhika Nath Saha, a "native" startup entrepreneur during the British Raj. I use the term native deliberately to stress the fact that his struggle was just that much harder. And his hard-won successes, therefore, are sweeter still.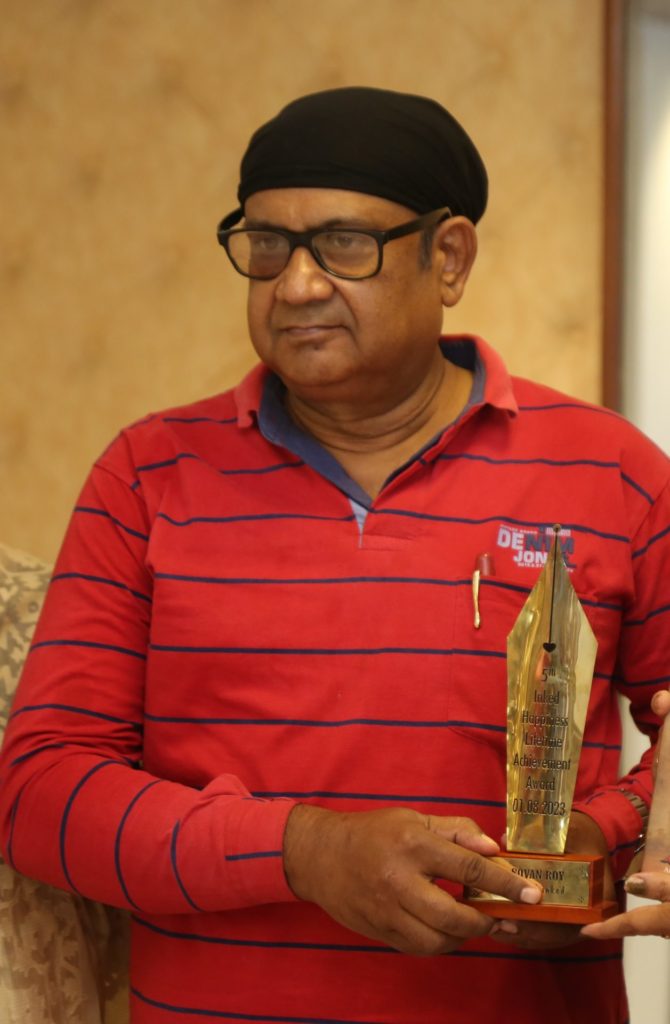 It will not be out of place to mention here that originally, Dr Sovan Roy's book was published in English (2019) which was sold out in record time, necessitating the publication of a second, revised edition now (2023). Paying heed to popular demand from the world over, the book has been published again which is enriched with a Foreword by noted author and fountain pen expert Dr Bibek Debroy and a Preface by Suvobrata Ganguly. In the meantime, the Bengali edition which was published (Bookfair, 2023), has also been translated into Russian and is reportedly doing well.
Book Details:
Radhika Nath Saha – Unsung Hero of Indian Fountain Pen
By Dr Sovan Roy
Published by Kabitika
ISBN 978-93-94830-53-0
Available at: