Click Pens – a million smiles and counting.
I was contacted by a certain Management School that wanted to take up the story of Click Fountain Pens as a Case Study for their graduate class. The expert (no, he does not want to be named) who contacted me is neither a fountain pen aficionado the way most of us here are, nor does he have any special affinity for the industry segment. The fountain pen industry was identified for the study, as the gentleman thought that the segment was an example of remarkable resilience – what he called, might well be an "instance of a spirited last stand" and had honed in on Click by merely flipping through the information that is available in the public domain, which however, he found sketchy and wanted my inputs for further research.
But why Click? "Click fits in perfectly as the period that we want to study will cover the last four decades from the present" he said. And because Click did not start with the baggage of what he called, "the colonial era hard-rubber, hand turned, one-man artisanal pen making legacy – it was, and continues to be, a commercially run industrial operation".
There were other remarkable points that he wanted to study as part of their research. How Click, situated far from the erstwhile "traditional" centres of pen manufacture in India, turned its so-called locational disadvantage on the head. How, with almost zero advertising, this entity based out of the backwaters could still establish such efficient channels of distribution. The difference, "tilting factor" if you may, that the young Harsh Gagwani, a qualified Management graduate made to this family business. How Click survived the 1990's and the 2000's when the fountain pen industry was virtually abandoned and how it is charting a fascinating story of resurgence now.
I had long chats with Harsh Gagwani, the Managing Director of Click to compile adequate responses to the queries raised by the researchers, some of which were highly technical and I think, that at least some parts of the Click journey will be of interest to our readers, especially the timeline, which I am sharing.


1978: First generation entrepreneur Shri Gokuldas Gagwani with his sons establish Click Pens in Indore, Madhya Pradesh to act as an OEM to local and renowned national brands.
1986: Click introduces India's first writing instrument with Matt finish.
1992: Click expands its range of ball point pens, introduces aromatic filling, another first in the industry.
1993: First Piston fillers from Click introduced.
1998: C/ C fillers added to the Click line.
2003: Harsh Gagwani, still in school, joins the business under trying circumstances. To make things worse, the fountain pen industry in India is going through the worst phase it has witnessed and is faced with an existential crisis, leading to the closure of many manufacturing units and the demise of even established brands.
2009 Dies and other manufacturing machineries of Blue Nile brand, Mumbai, taken over expanding the product range of Click. Harsh Gagwani, barely out of his teens (all of twenty-three to be precise) does a contrarian: expanding when the industry is shrinking inwards.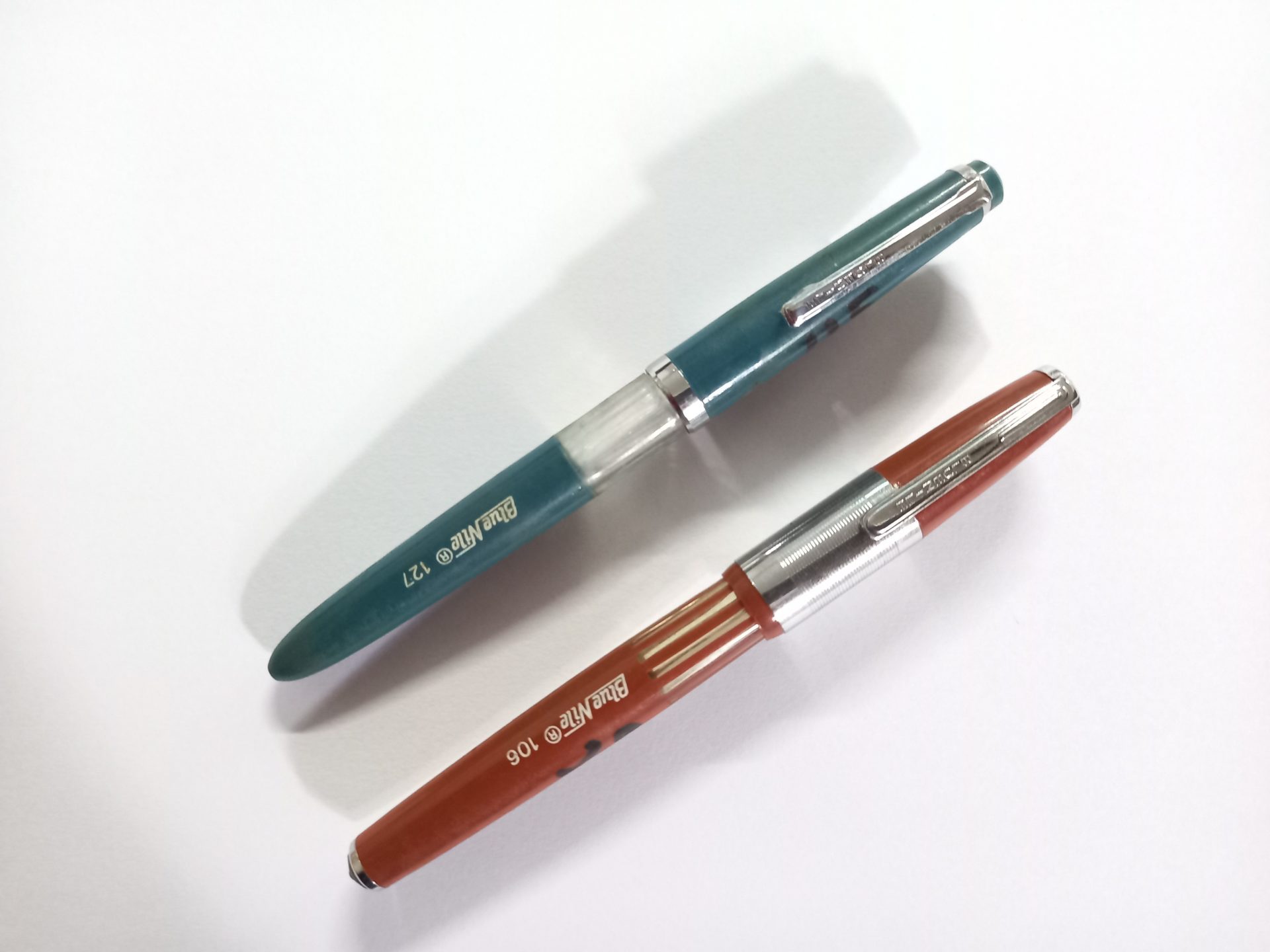 2012: Student Calligraphy Range introduced.
2012: Harsh Gagwani meets with an accident that results in multiple fractures and forces him to complete bedrest for more than six months. From his hospital bed, Harsh Gagwani oversees the shift of Click manufacturing facilities to a bigger factory. Spread over 4000 square feet ground area, the facility is designed for necessary scaling up in the future.
2013: Click starts working as an OEM to overseas fountain pen brands. Currently the entity regularly works for more than 2 established American brands.
2015: Acquisition of manufacturing capabilities of Serwex, Delhi. Hand turned pens added to the Click line. The story of Click's transformation even as it pursues growth continues.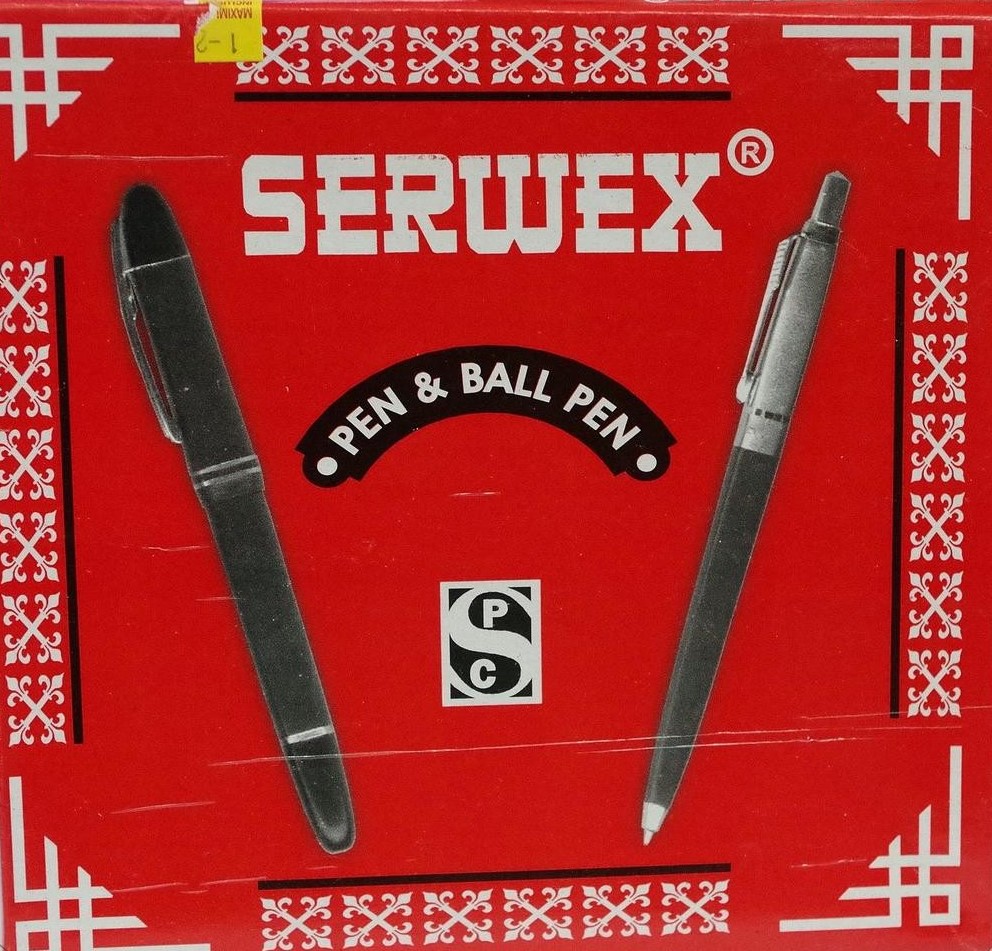 2016: Click Aristocrat – by far the most successful offering from the Click stable introduced. At its price, it continues to be the most chosen fountain pen in India, one that is globally acknowledged as well. The Aristocrat is a 100 % Click offering – created inhouse from concept to commissioning. A no-nonsense pen in the real sense of the term.
2018: New machineries added to the production line leading to the enhancement of the precision turning capability for acrylic and ebonite pens.

2019: The Falcon range of hand-crafted ebonite pens introduced. The Falcon promises to do an Aristocrat and establish itself as the undisputed leader in its class.
2020: Click opens up export markets in neighbouring countries. Regular export lines are established.
2021: Aristocrat name is registered as a trademark.
2021: Renaissance range of acrylic and ebonite pens introduced. With the Renaissance, Click is poised to break into the global market and earn its rightful place in the fountain pen sun, establishing India's manufacturing prowess in the international arena beyond doubt.
The key takeaways from the study? Quite a few to be precise. Click is a family run business what espouses an old-world family-value-led model. The major focus area is an uncompromising commitment to quality, which has stood it in good stead over the years, especially with its overseas customers. The natural corollary is off-course the need to ensure that only the best inputs are used, so that what comes out remain as good as what goes in.  The next thing that is stressed upon is the need to maintain schedules, the need to deliver on time. The third aspect relates to the entrepreneurial zeal that makes the management have enough faith in their own ability to take risks even when the industry goes on the tailspin as Harsh Gagwani has shown time and again, leading by example. Finally, as everyone in Click pits in, the ability to stake one's personal and the family's reputation on the brand. "We are what Click is" says Harsh Gagwani. "Click is our blood, sweat and tears. Click is the way we respect our ancestors, our founders. Our success and failures are also Click. We win every time we add another satisfied customer. We win every time a Click pen brings a smile on another face."
For More information: http://www.uniquepen.in/