Depression pulling you down? Here take our hands, let us write our way out to victory with fountain pens and ink!
These are difficult times and in the last many months, most of us have suffered: some, in ways we couldn't even have contemplated in our wildest nightmares. If one closes one's eyes and dwells on the matter, even for a few seconds, one will realise that we are emotionally drained, socially isolated, financially threatened – exploited by circumstances, literally and otherwise. Most of us are also victims of downsizing (in one form or the other) and, whether we accept it or not, have been subjected to some form of domestic violence or the other (cause, effect, witness… whatever).
One also realises that this grim dirge will play on unabated, even as go through the motions of living, enveloped as we are, in a pall of terrible, often numbing fear. Will the virus strike me down? Will I also end up floating in the Ganges and my family forced to sell their all to settle the hospital bills? Will my near and dear ones make it through the darkness? Will the children who have now literally lost two years of their lives, academic and otherwise, be able to cope? How will I make the ends meet? When things normalise, if at all they do, will I get back my job? Add to it the pain of losing near and dear ones, we all have, and the feeling of helplessness becomes even more intense.
Some of us are seething in anger. But all of us are Depressed. Let's face it. Yes, we are depressed – perhaps some more than the others, but depressed we all are. And another thing. It is OK to accept that one has a "mental condition". It is also OK, in fact desirable, that one seeks qualified help to overcome the situation. Misplaced societal norms be damned and taboos be f**ked.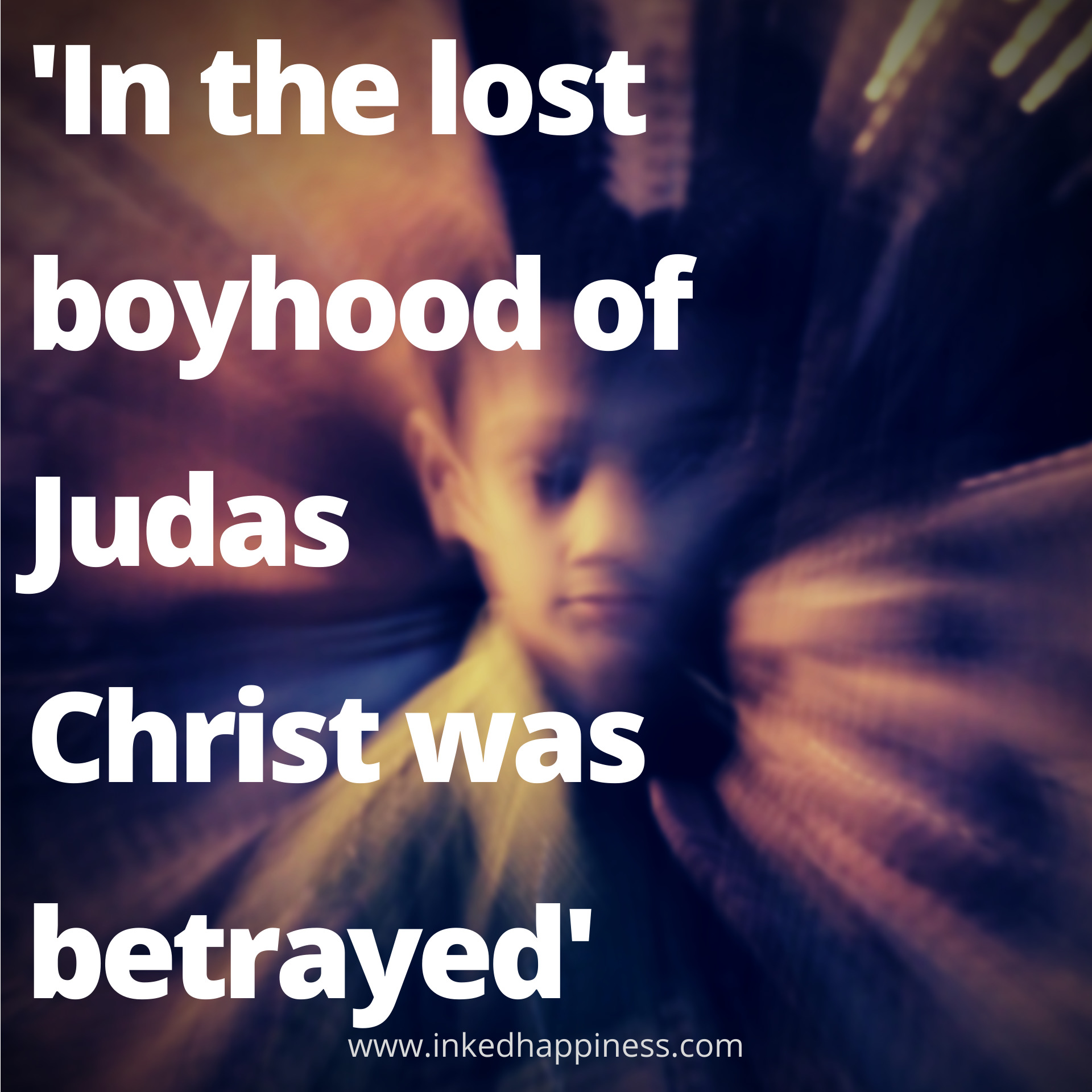 It is almost two years now. The economy has tanked. There is a killer virus out there on the prowl. Near and dear ones have been snatched. Incomes have come down to a trickle, even as the expenses have zoomed. The nest eggs that were painstakingly guarded are being broken to keep the hearth fire going. And to cap it all, we don't know when this nightmare will end, or how. Let us not be delusional and claim that we are immune to depression, we are not.
But what is the way out of this depression? Let me tell you what has worked, and continues to work for me. My love for fountain pens. Some, my constant companions for many decades now, they help me turn my mind away from the vagaries of the present and often transport me to some distant land of sheer bliss, filling me with pure joy, with ecstasy, as I play with them. I clean them, fill them up with ink, talk to them, share my troubles with them and write.
For, writing with a fountain pen is strangely relaxing, an ultimate form of an anti-depressant. On a basic level, the very act of seeing one's thoughts transform into written words on the other end of the nib, viewing the ink dry on paper is soothing, cathartic even. On another level, the act of keeping a diary, journaling, which are kinds of conversations with the self, are also very therapeutic, with proven efficacies. Finally, on a much higher level, one that is almost spiritual, is the ritual practise of calligraphy – where one's self becomes one with the written word, as the mind empties itself of all feelings, helping one transcend into a realm that few of us know of. Calligraphy calls for the breathing being controlled, dancing in unison with the strokes, with the lettering, which in itself acts like a balm on the disturbed minds.  Writing also improves mind body co-ordinations having the same effect that repetitive, ritualistic chanting of incantations have. I have been blessed to have witnessed great masters ascend to such mental states, who also say, that the effect of writing is akin to the chanting of the sacred texts. The result, sheerly divine.
I had wanted to illustrate this piece with real life examples of my friends who have used the fountain pen to fight the demons in their minds and win. I had wanted to cite the example of the young lady who sketched her way through the terribly depressive void created by the loss of a dear one. I had wanted to write about friends who stood up to stare desperation in its eyes and emerge triumphant on the other side of midnight, fountain pen firmly on hand. I had wanted to write about a close friend who won her battle against the virus to come back from the hospital to an empty home full of depression, the virus having snatched away her dear ones while she was away and then write about her indomitable spirit and the fight she is fighting alone, with pen and ink. I had wanted to write about the young boy who has not met his friends, or been to school for close to two years now, but has survived, thanks to the new friendship that he has developed with the fountain pen, beating the hell out of depression in the process.
But no. I will not write about them for there is a little bit of their fight in all of us. I will not write about them, or us, for we are the lucky, the privileged, the empowered … for we have the fountain pens and inks on our side, in our constant and continuing war on depression. Instead, I will make a request, an appeal to all of you.
Spread the power of the pen. Help the tired and the depressed fight their battles. Empower them with the pen. Yusuf Mansoor has liquidated his entire stock of SAY.FP products to reach out and touch lives with positivity. Harsh Gagwani of Click is giving a pen free with a newly launched model. It is not about the money: it never was, it never will be. Instead, it is about the fraternity of fountain pen lovers. It is a gesture. It is about the fellowship, about the shared passion that make us members of a unique brotherhood, the keepers of a sacred faith – the tradition of the written word.
And no. You don't have to go out to do this. Just introduce someone you care for to the joys of the fountainpen and ink, to the pleasure of the written word, to the nectar of collecting as a hobby. Help them address their fears, to overcome their personal depressions, to help fight the demons in their mind.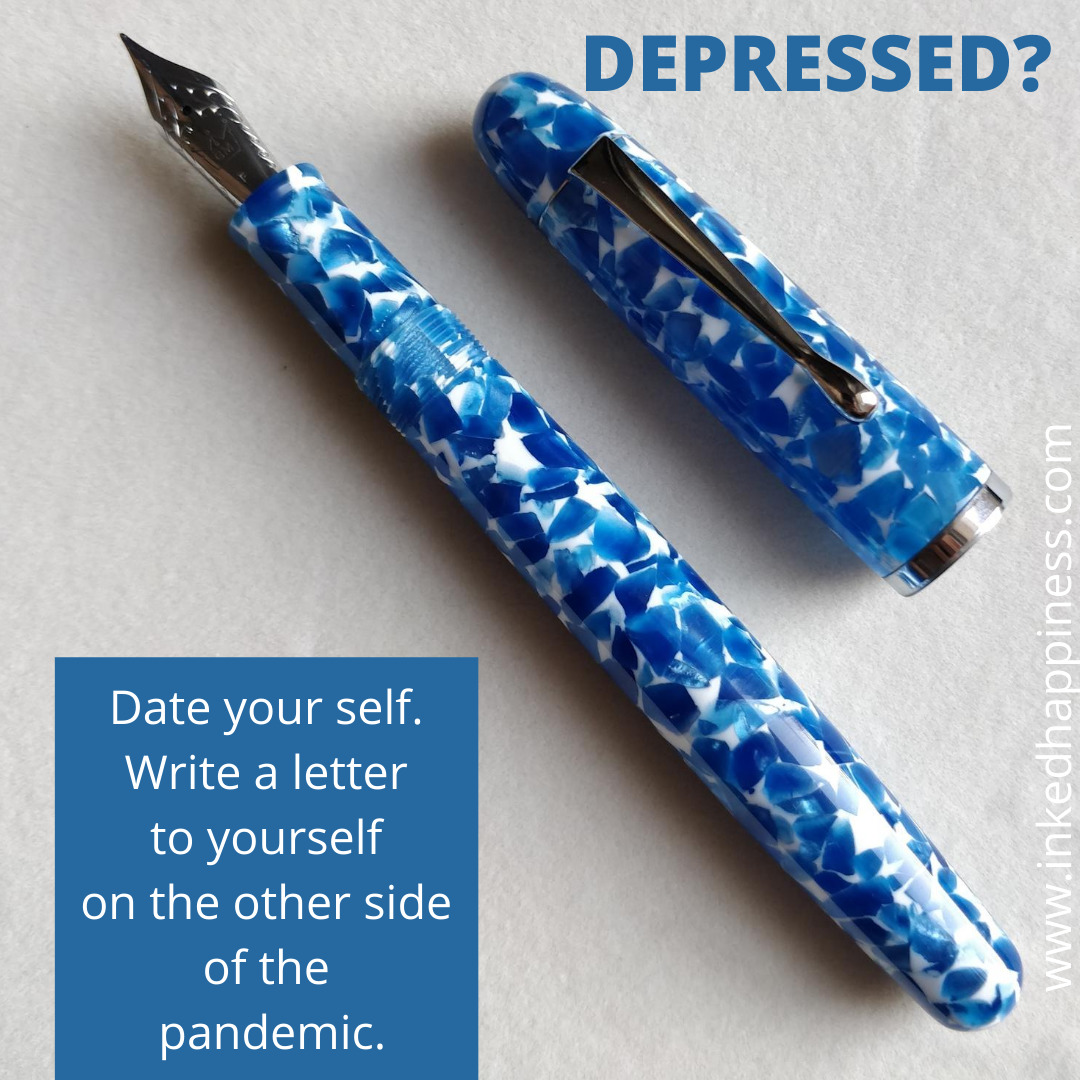 Trust me, someday they will thank you. And in the process, you will redeem your and our, hobby.
The pen after all, is not only mightier than the sword, but also has the strength to vanquish all the forces of darkness, depression included!
Stand up, fountain pen in hand, and be counted. It is trying times like these that help separate the men from the boys.